Happy (cold) Friday from Arkansas. Fall has arrived and I'm here for it! I have a fun craft night with my friends tonight, so that's exciting. I'll be sure to share what we are making on Instagram, so follow along! For today's Friday Faves, I thought I would share some great fall/seasonal pieces I've picked up lately. Let's get started: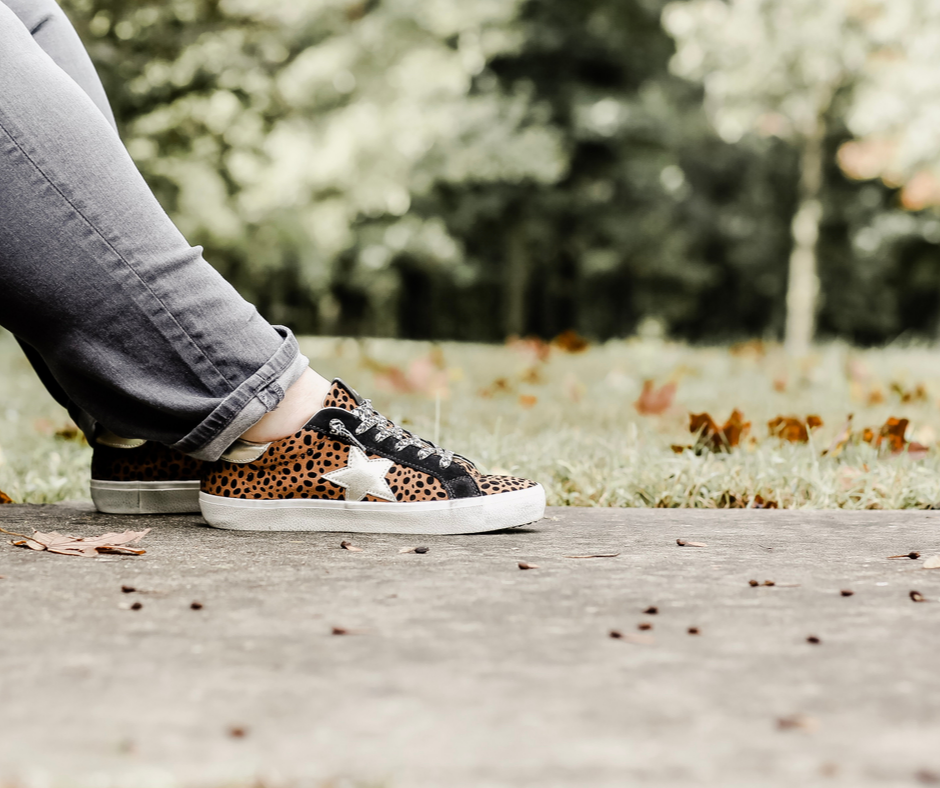 Leopard Sneakers — We all love Golden Goose, and I've been wanting a pair for a while. No way am I paying over $400 for them though. I love these leopard dupes. Can't wait to style them here on the blog.
Skull Earrings — I snagged these for Halloween this year. I'm kind of into skulls this year, but only cute ones. These are under $10 & will go with any outfit. (They also have pumpkins, too!)
Facial Steamer — There's not much I like better than a good facial. But who has the time (or money) to go all the time? I finally ordered this at-home facial steamer, and I love it! Heading into winter, I want my skin to be in tip top shape.
Black Sunglasses — These are a major steal under $15! They are big lenses that won't let a bit of sun in.
Fall Anorak — $21 for possibly the cutest anorak I've ever seen?! It has leopard lining y'all! It also comes in several other colors.

If you have any ideas for Friday Faves, let me know! Have a great weekend. Be sure to check back next week for my hotel review on the Valamar President in Dubrovnik, Croatia!
XO,
Rebekah