Happy Thursday, y'all! I hope everyone is having a good week so far. I'm excited for a long weekend to celebrate Memorial Day. AND I'm even taking myself on a mini road trip. This time, I'm going north ;) Today I wanted to recap my latest road trip to Nashville, Tennessee to visit Jenn!
My blogging BFF, Ricci, and I loaded up Friday and headed to Nashville. I'm always down for a good road trip, and I was excited to use my new luggage!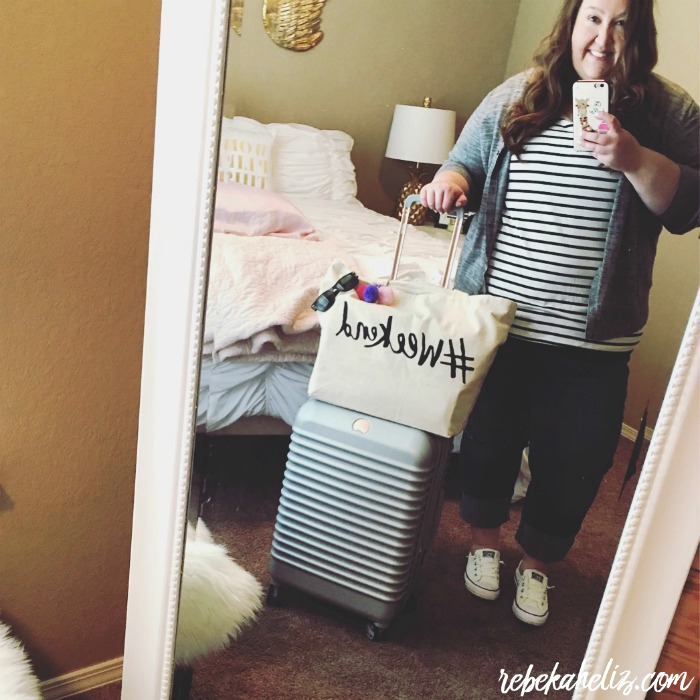 outfit details: striped tee // jeans (old), similar // tennies // phone case (obsessed & 33% off!) // tote // suitcase 
We always love visiting Jenn, because she loves in a fun neighborhood that is right in the middle of all of the Nashville action. We got in just in time for a late dinner at Burger Republic: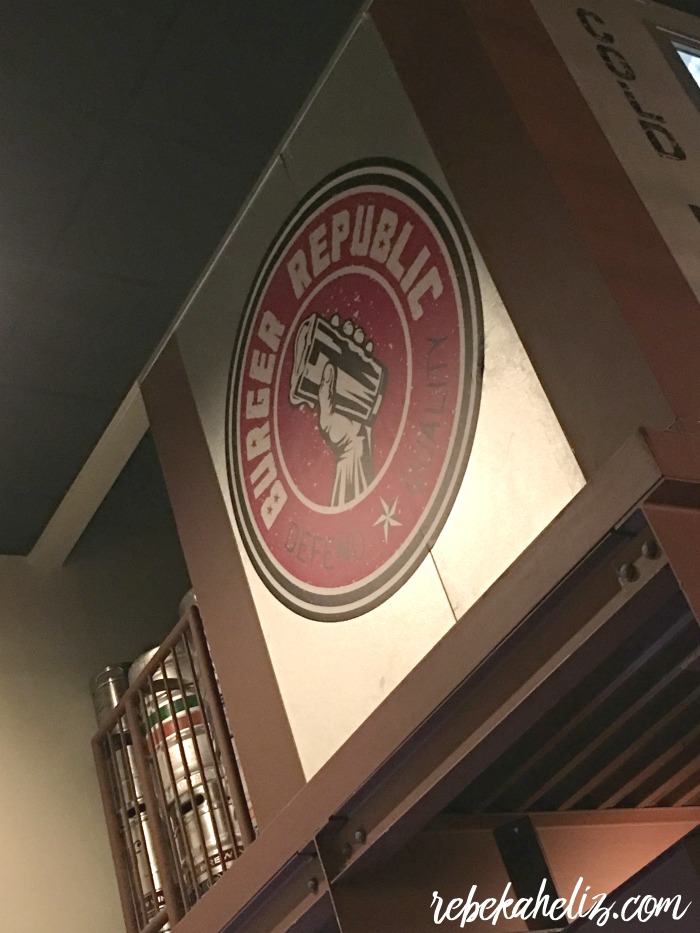 If you know me at all, you know I love cheese. I pretty much gravitate toward anything with cheese, so we decided to try the Tater Tot Fondue for an appetizer. I mean hello, we had been driving all day, so we deserved it right? I would HIGHLY recommend this restaurant conveniently located in the Gulch: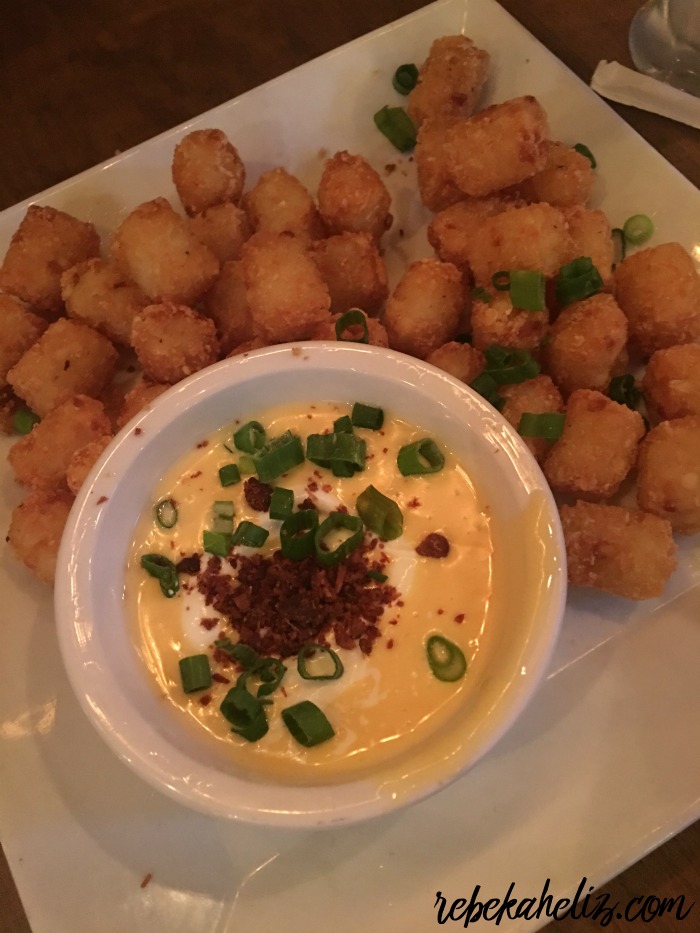 We are getting old y'all because we went straight to bed when we got back to Jenn's apartment. Well, we reminisced over Mary Kate & Ashley movies first. What was your favorite movie? I'm an Island in the Sun fan ;)
The next morning we had big plans to head to Vintage Market Days which was pretty much the whole entire reason for the trip. It was in Lebanon, Tennessee so we made the quick road trip there on Saturday morning.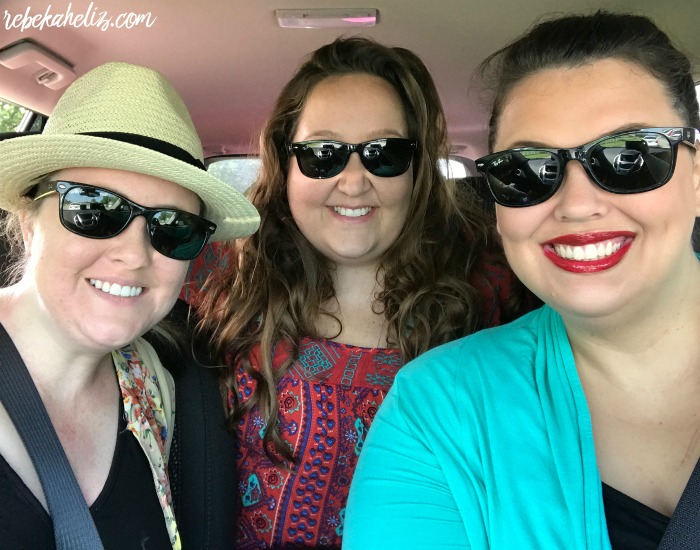 my outfit: aztec shirt (size down!) // sunnies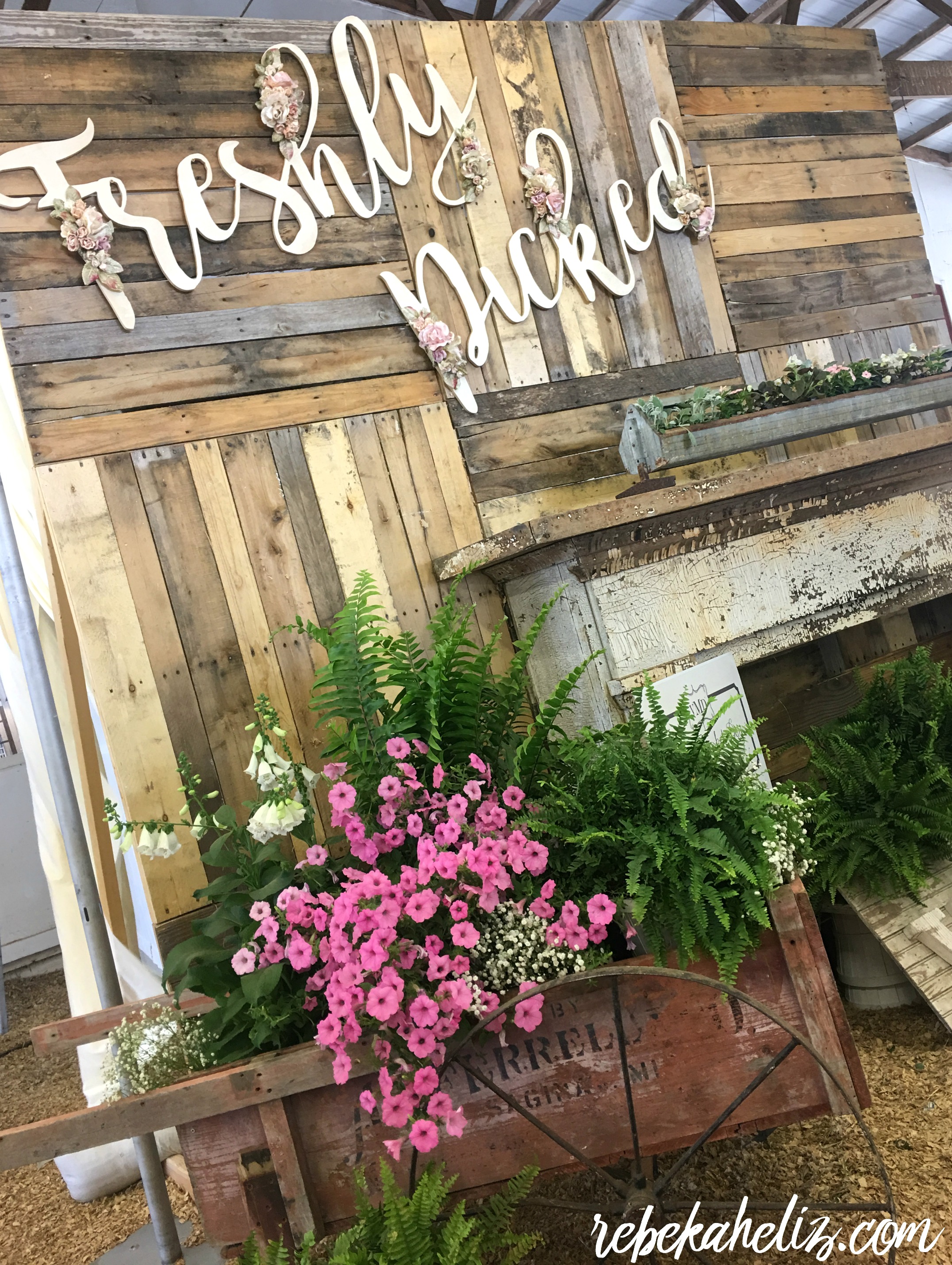 We were looking for a couple of things at VMD, but we didn't end up buying too much. I bought some lavender & some cotton, Ricci bought a kimono, and Jenn bought a notebook. We are big spenders, let me tell you! It was so incredible to walk around to the different booths and see people's creativity. I absolutely love to see people in their element. The creativity blew my mind, and I was so impressed. Hats off to those right-brained people, because I'm not creative at all!
We grabbed lunch from the food trucks! I got some BBQ nachos that were to die for. Healthy? No. Yummy? Yes.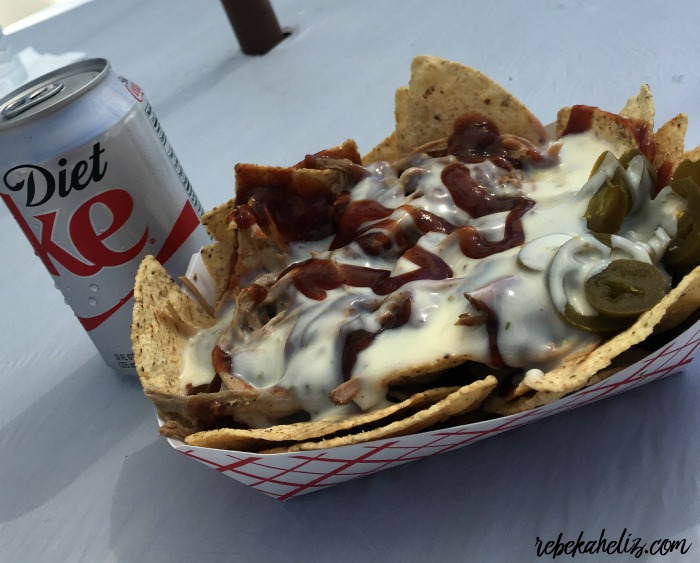 *funny story* We were on our way back to Nashville and decided we should call our bus tour for the night to see where we were supposed to meet. Listen, you will love going on the bus tour, because you can see so much of the city. If you want to read more about the tour we took last year, visit this blog post. Long story short, the lady proceeded to tell us that the tour was canceled. Um what? We had no notification. It all turned out okay though, because we got to shop!
First up though, we had blowouts scheduled at the Dry House. This cute little location is near Green Hills and in one of my favorite parts of Nashville. There is just something so relaxing about getting your hair done with your BFF's.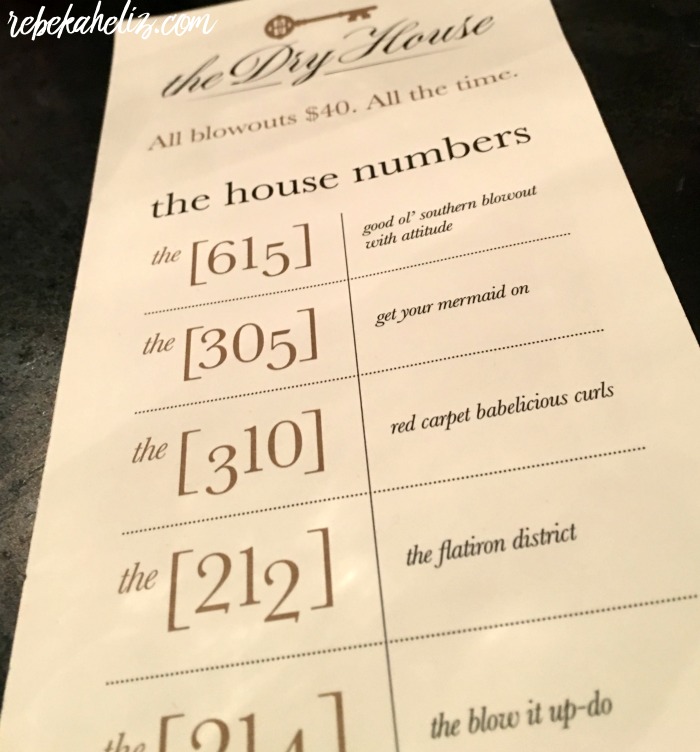 I opted for the "615" because I love a good ol' southern blowout. And don't worry, I provide plenty of attitude. My hair is getting so long that I am obsessed with getting it curled, because it looks so luscious. I'm sorry okay, I have worked hard to get it this long and healthy.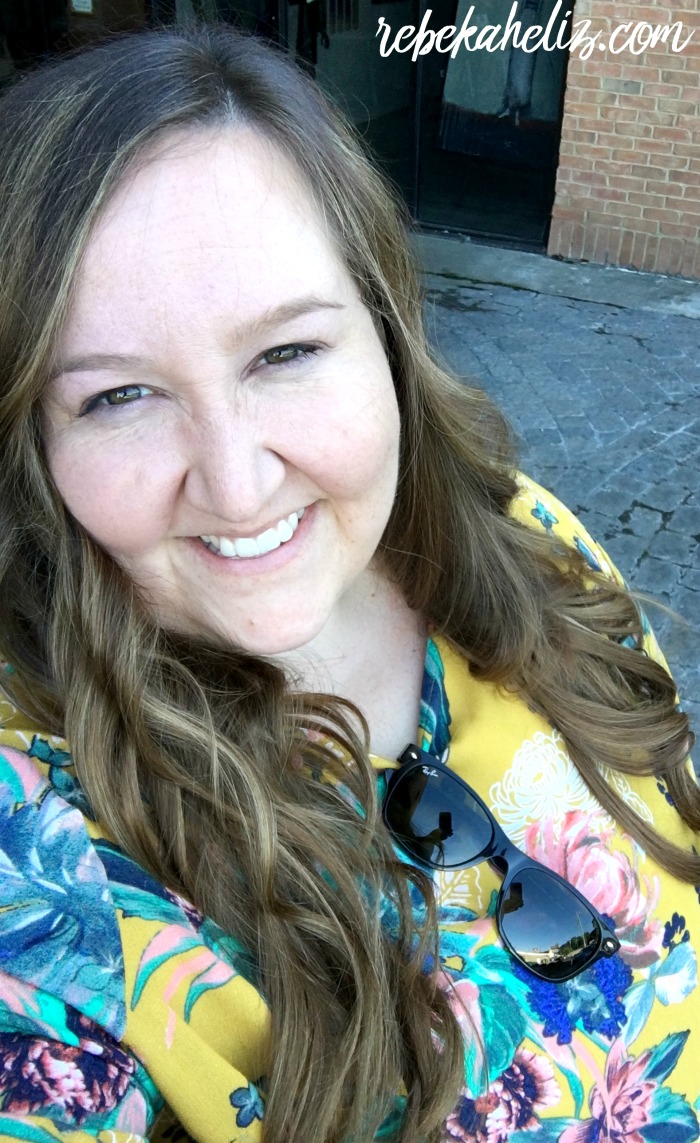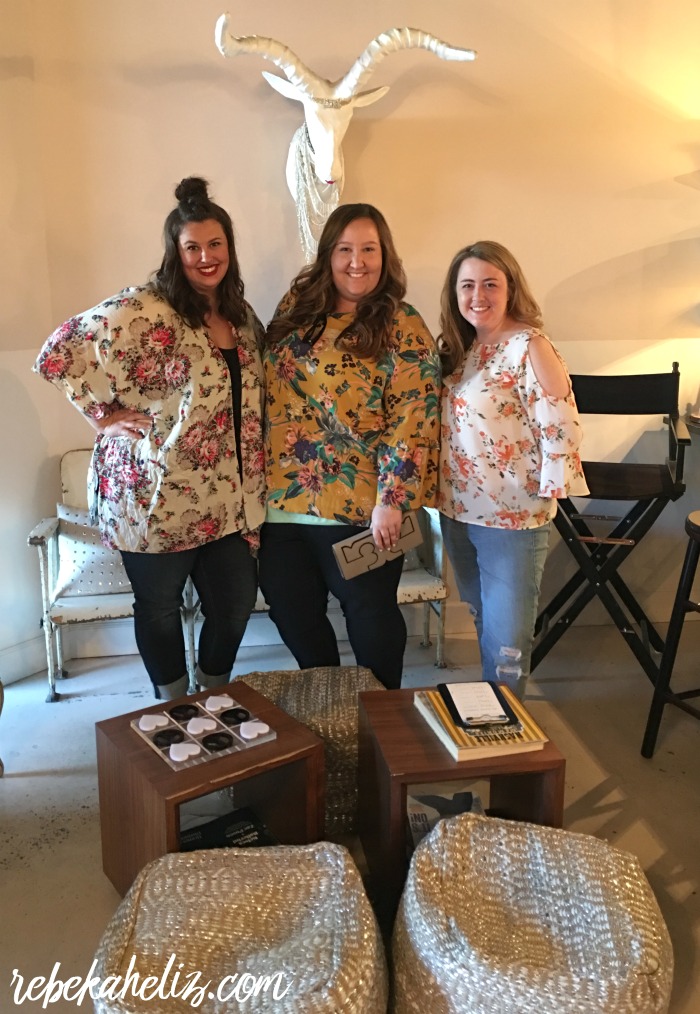 my outfit details: shirt (old), similar // jeans // clutch // espadrilles (under $20! & so comfy) & obsessed with these // nail polish // sunglasses
I had one request for the weekend: to visit the new Cosmetic Market in Brentwood. Luckily, we had plenty of time. I had been following this store on Instagram and knew I had to check it out in person. Trust me, it did not disappoint. It was so clean and smelled so good inside. The employees were super helpful and had a vast knowledge of the products.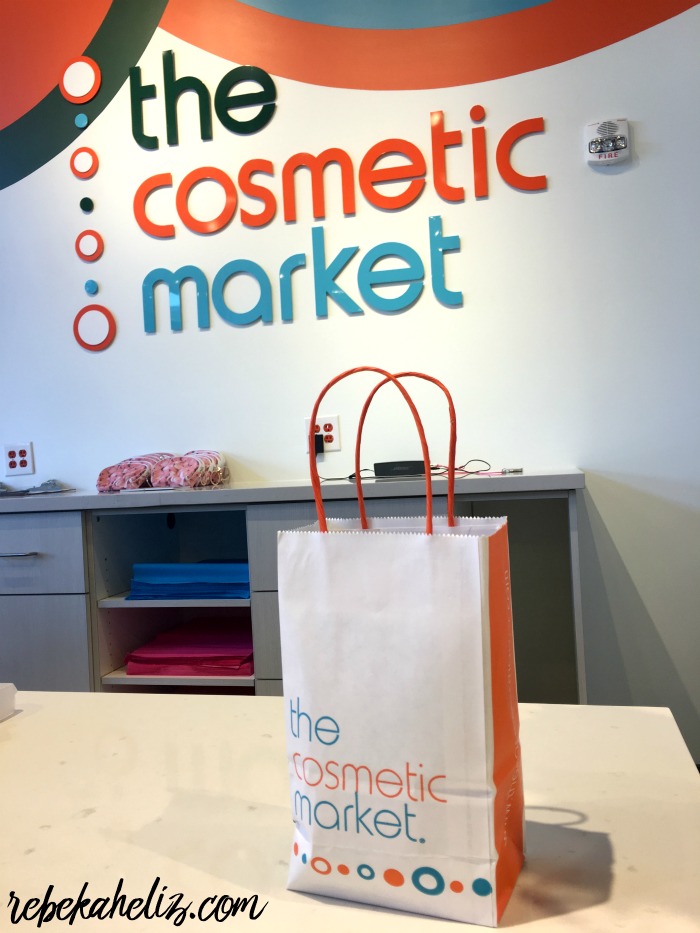 I was looking for a particular body wash that I had tried (AND LOVED) from a previous Birchbox. I also was on the lookout for some new mascara that would give my eyelashes some volume. AND shoutout to the ladies at the store, because they taught me how to pronounce Kevyn Aucoin! It's pronounced "ah-kwan" ;)
my purchases: body wash // mascara // curl spray // bath mitt
We ate dinner at Del Frisco's Grille, and it was amazing as usual. I forgot to take a picture, but I had some yummy roasted chicken with broccolini. We then had to make a quick Sprinkles Cupcake run for dessert!
Sunday morning came quickly, and we were sad. I totally did not want to leave. I really enjoy visiting Nashville. Per tradition, we had breakfast at Biscuit Love. You HAVE to go there, but be sure to go early because the line gets super long. It's SO popular. And yummy.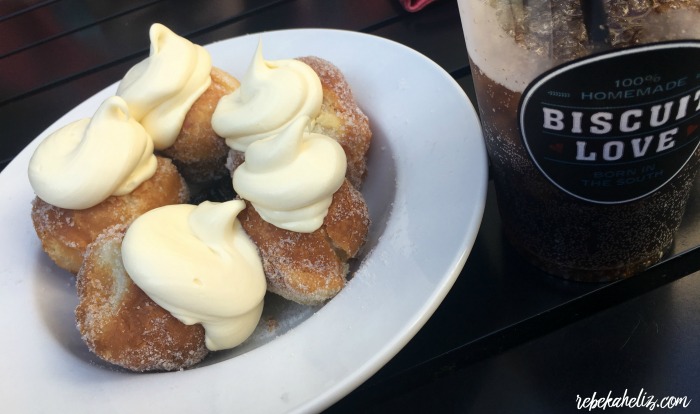 I recommend the Bonuts. These "biscuit-donuts" are to-die-for. The lemon mascarpone cream on top  is so good that I could take a bath in it haha. But really, you have to go to this place. It's that good!
We then loaded up and headed back to Arkansas…sadly. I can't wait to go back to Nashville! Thanks to Jenn for having us! Pretty much looking back at this post, it looks like all we did was eat. While that's not true, I often check blogs for restaurant recommendations, so that's why I included them all ;)
Shop the post:

---
 I want to hear from you:
-What's your favorite road trip destination with your BFF's?
-What's your favorite thing to do in Nashville?
---
Thanks for reading!
XO,
Rebekah