Happy Wednesday y'all. I know it's been a while! Life has been so busy. I was lucky enough to have last weekend off and as you may remember, we were supposed to go to Chicago for a BFF weekend! Well…pretty much a blizzard happened. Jenn, Ricci, and I were frantically trying to figure out what to do. Since we are from different parts of the country, it didn't end up working out for all of us to change our flight. However, my bloggy BFF Ricci and I were able to get our flights changed to SEATTLE! That's right, home of Grey's Anatomy AND Fifty Shades, we got to visit a new state and a whole new part of the US. Here's my weekend getaway recap.
Where We Stayed
I only had about 24 hours to choose a hotel, and I have to admit I think I did a great job. We knew where most of our activities were going to be, so we chose to stay at The Thompson in downtown Seattle near Pike Place Market.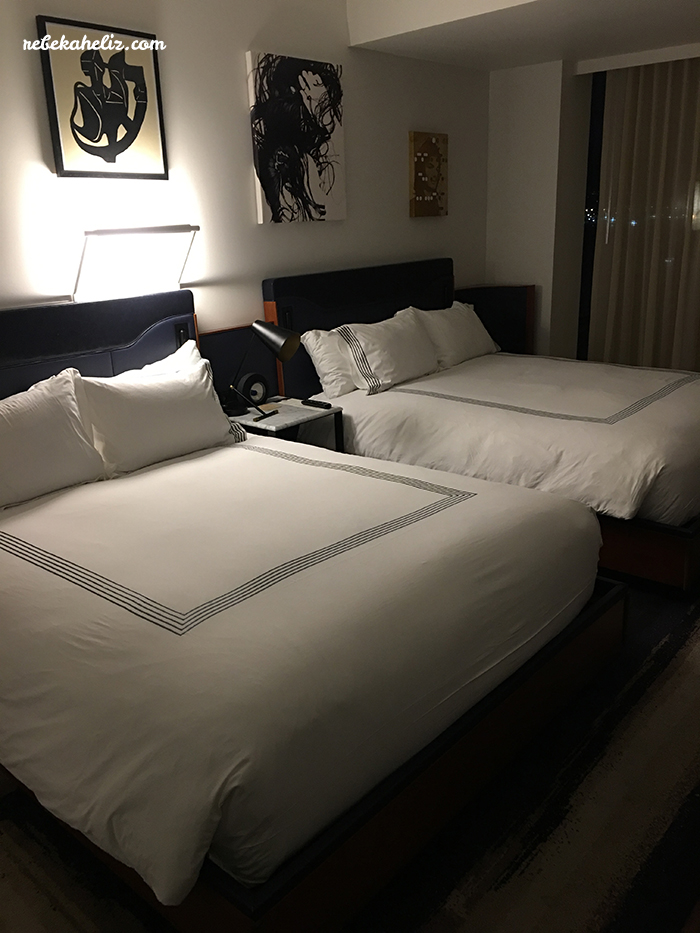 Also, there's a really cool place to relax on the rooftop. Be sure to check out the amazing views of downtown!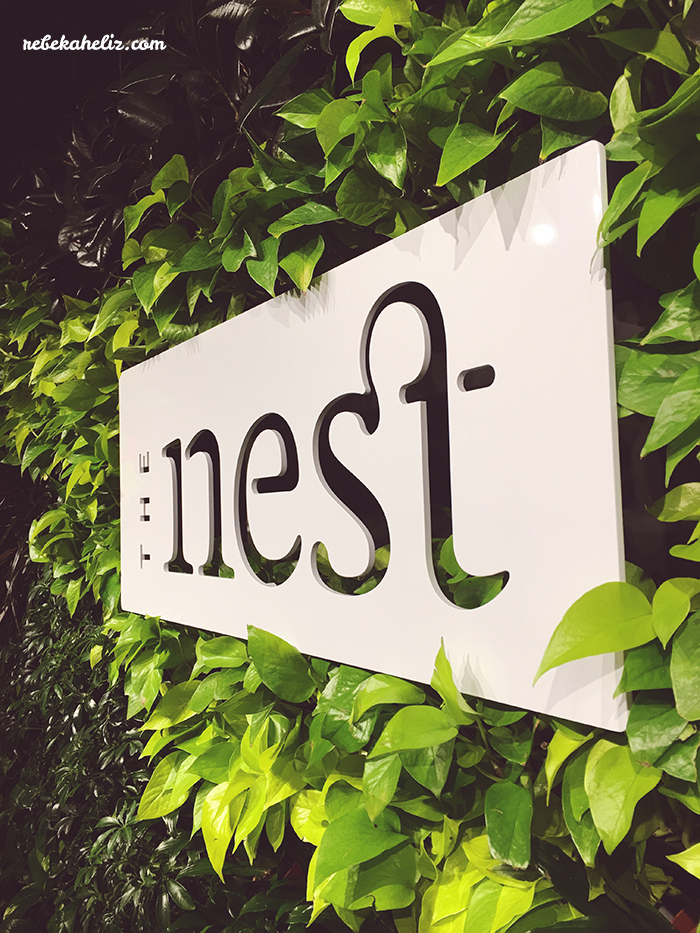 Where We Ate
Remember in Sleepless in Seattle when Tom Hanks is sitting on a bar stool getting advice? That's right, we had our first lunch at this very location, The Athenian, in Pike Place Market.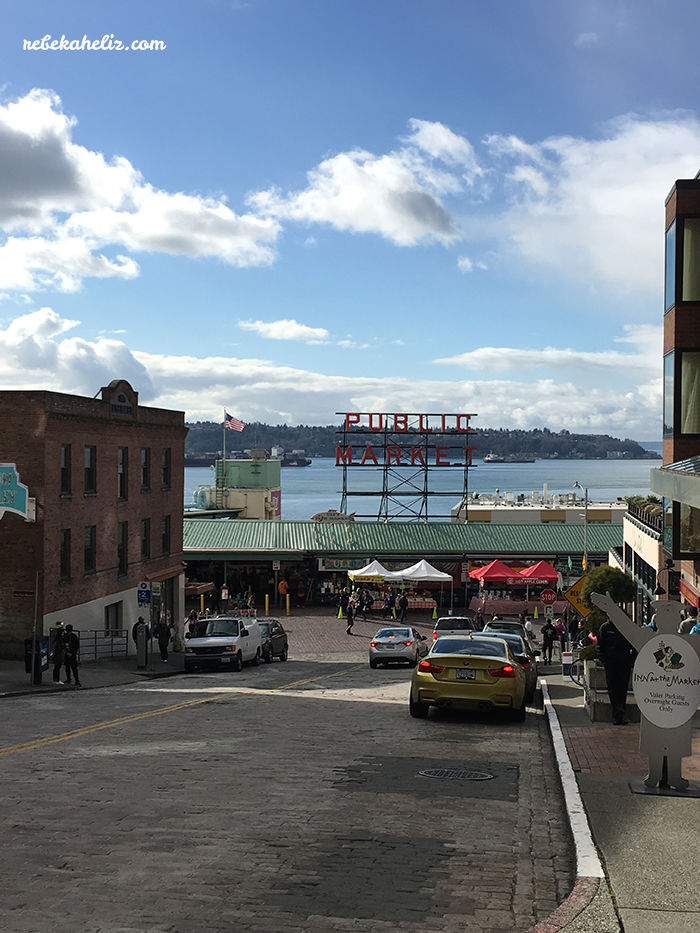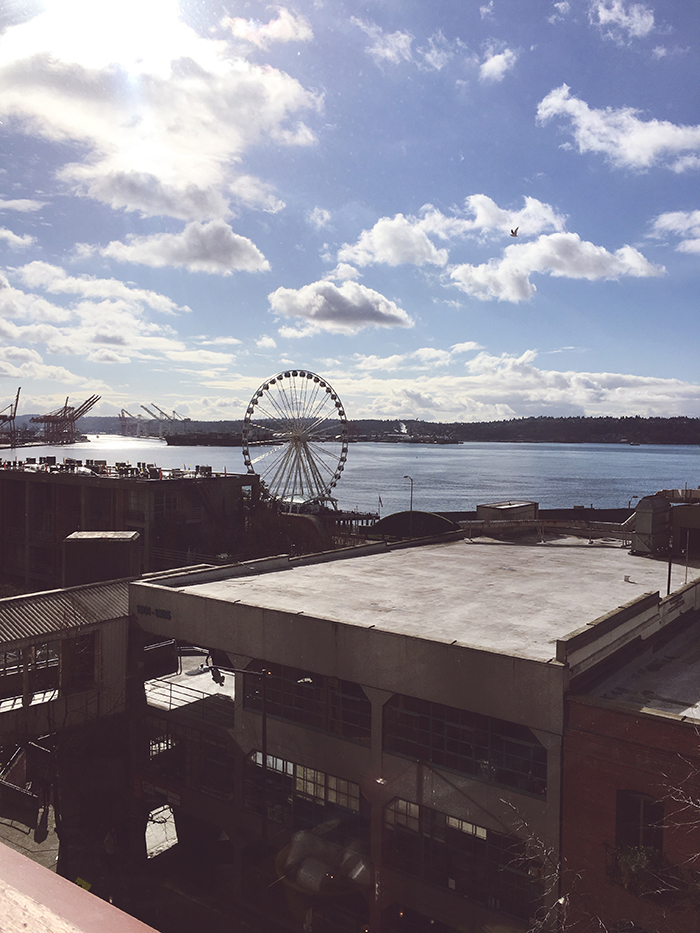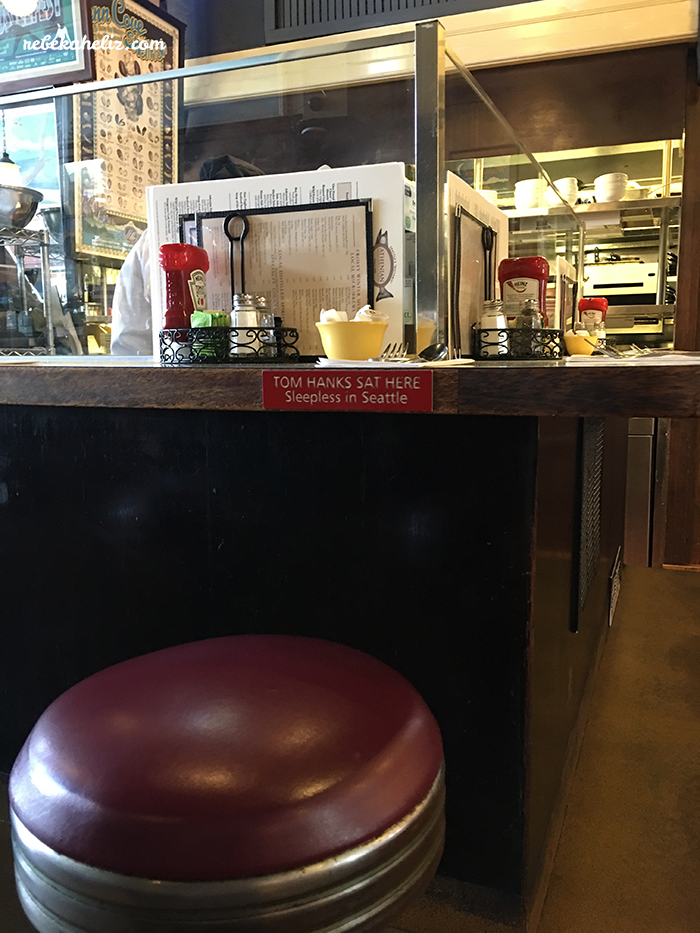 We had some of the BEST pizza I've ever tasted from Pagliacci Pizza. I recommend the Caesar Salad, too. If you know me, you know I had to find some Mexican food in Seattle. We had some yummy chips & salsa at Mexico Cantina while shopping.
Where We Played Tourist
We kept hearing many people talk about the underground tours around Seattle. We decided to try out the tour in Pioneer Square. WOW…I never knew there was so much interesting history about Seattle. Long story short, they had pipes made out of wood that caused the entire city to be filled with sewage which caused toilets to often explode. The city was actually built a story up on top of the existing city (after the big fire which wiped out town in 1889) which created today's underground tour location! Do yourself a favor and google the history…it'll blow your mind!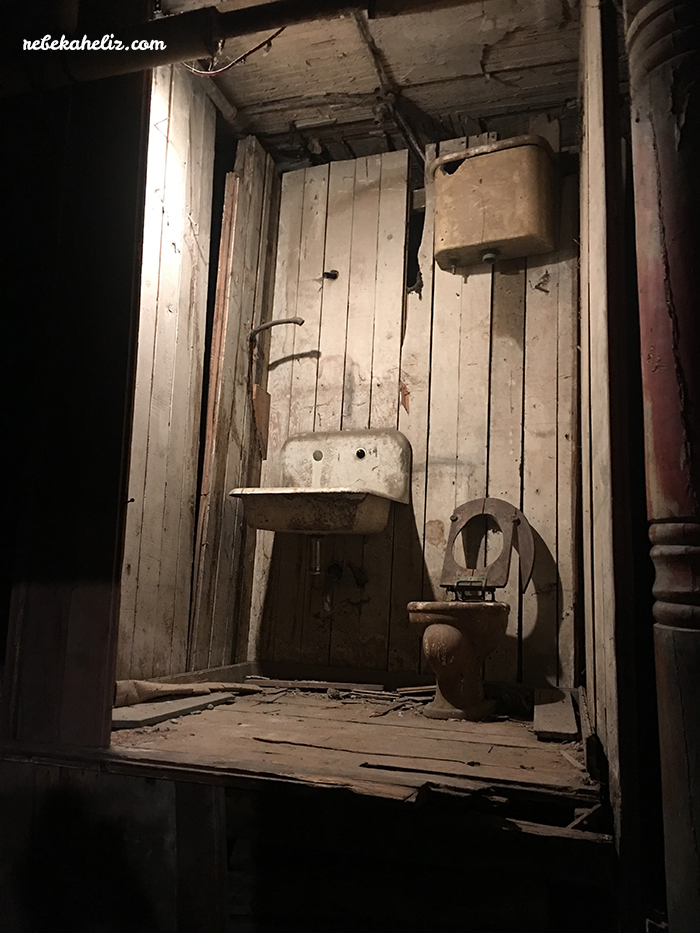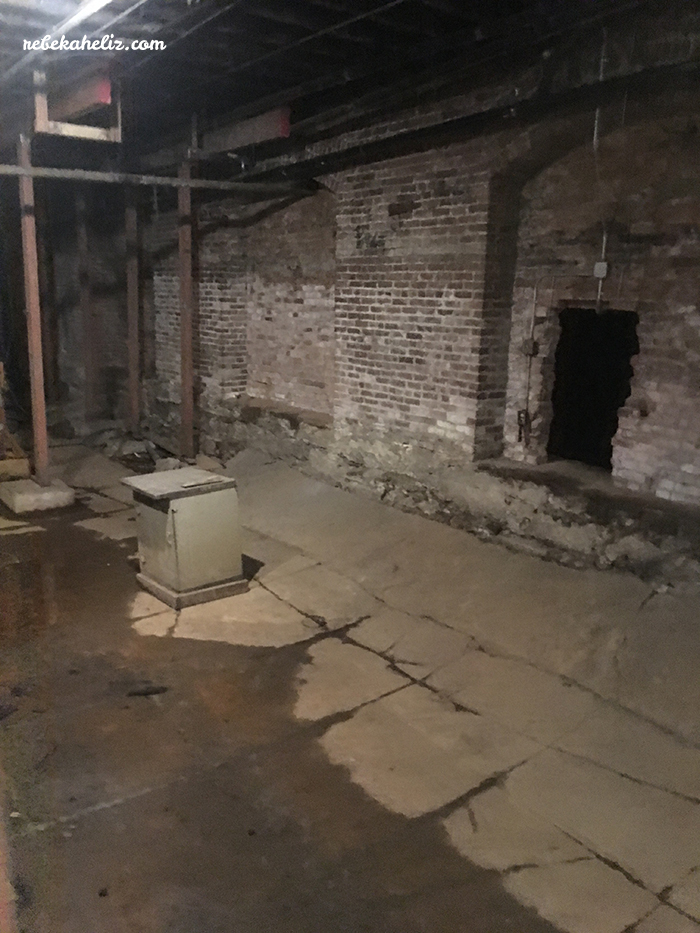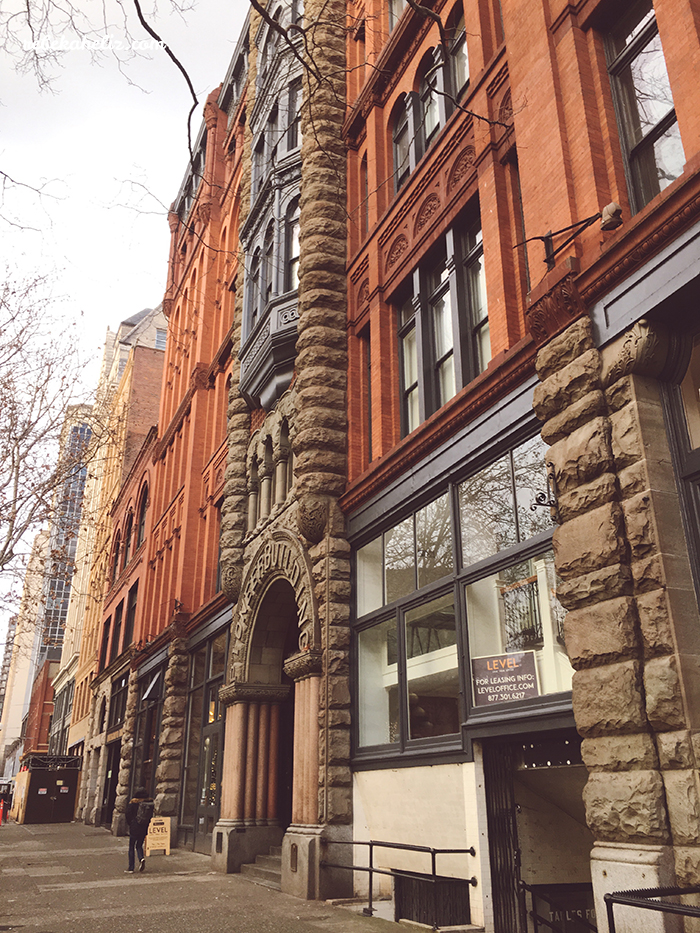 We saw the prettiest mural outside of Casco Antiguo. The bright colors give me life!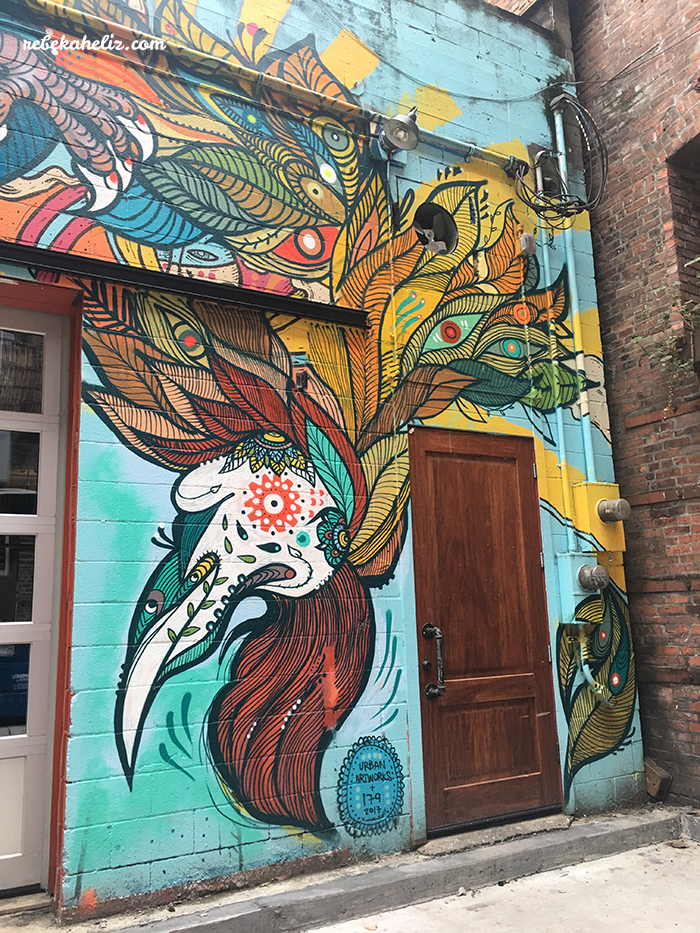 If you are visiting Pike Place Market, we got to see the Gum Wall. That's right…it's an entire wall covered in chewed gum. While some may find it gross, I find it totally Seattle.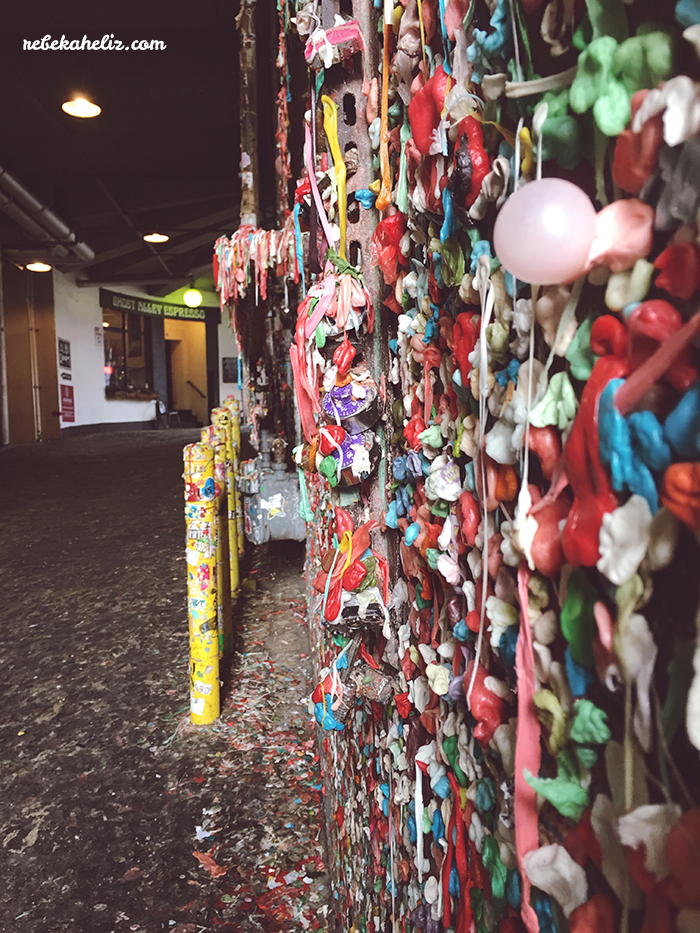 We then got to experience the very FIRST Starbucks in the Pike Place Market. I got to try out the new Cherry Mocha while being totally basic and visiting this epic landmark!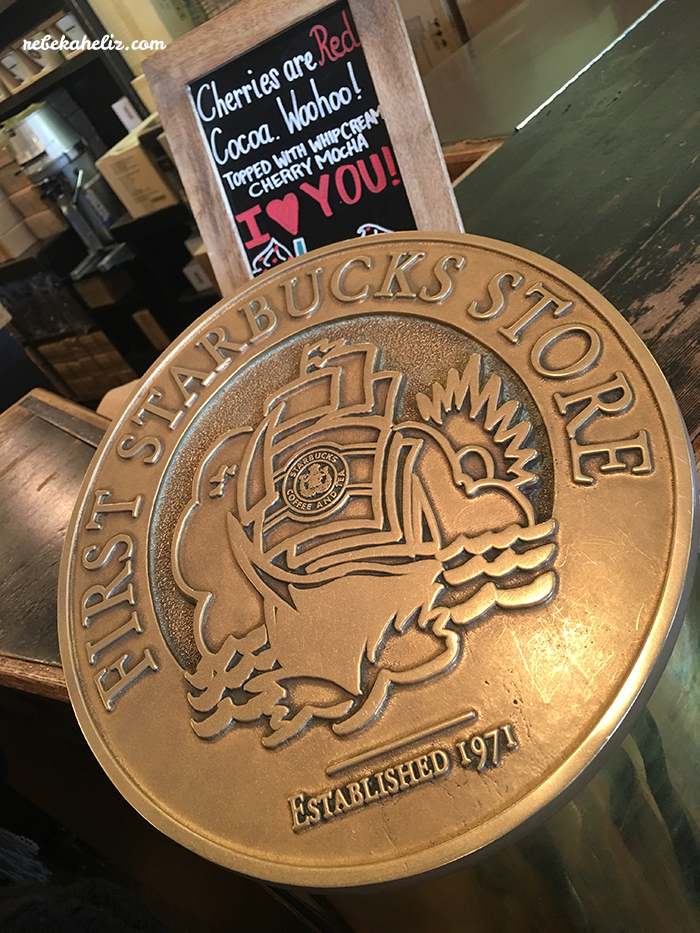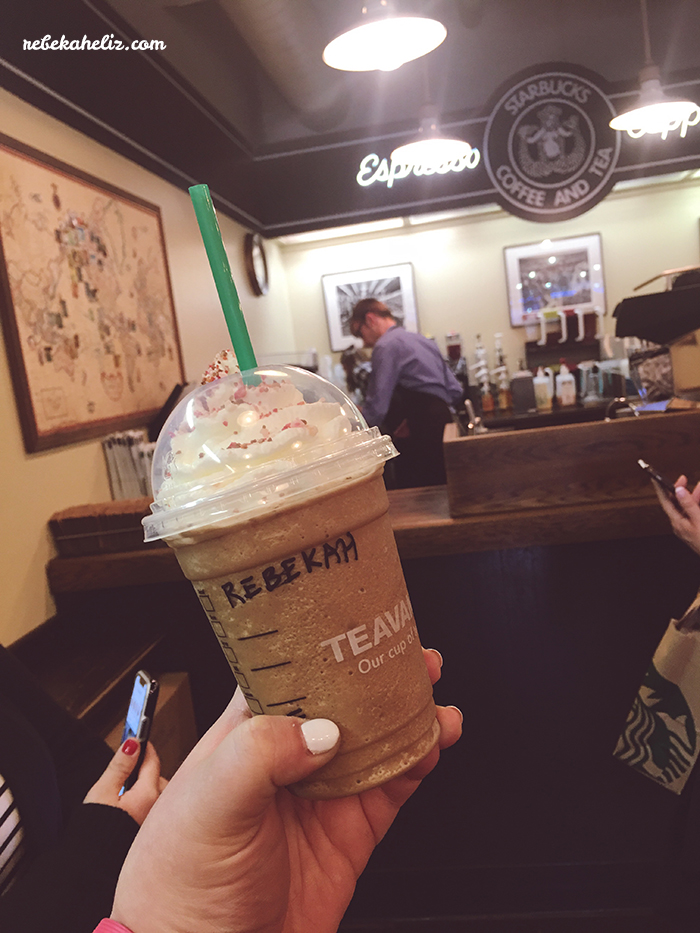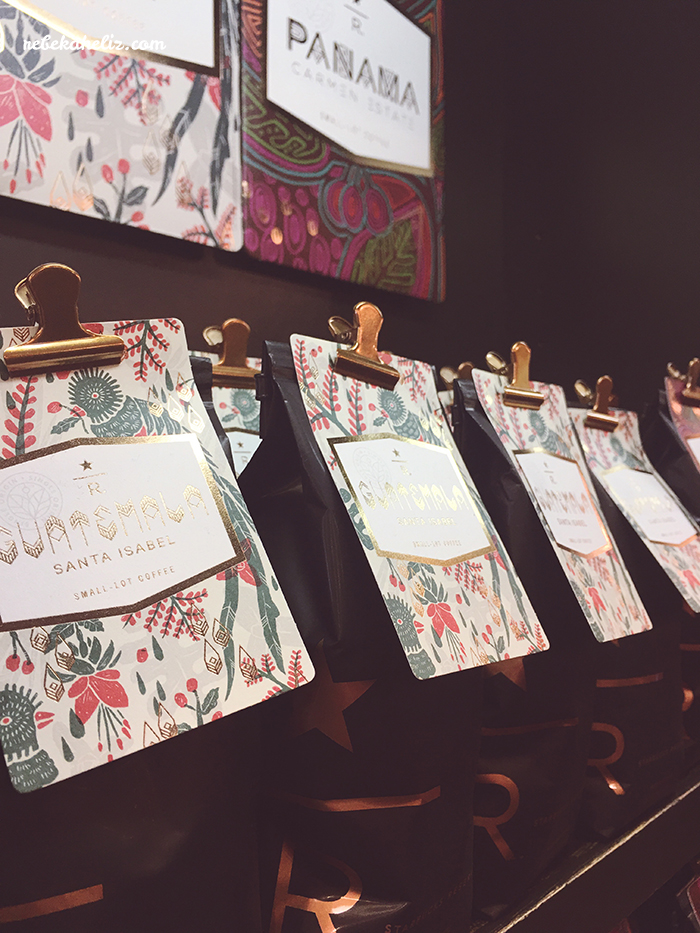 SPACE.NEEDLE. Pretty much enough said, right? It's the most iconic building in Seattle, and it gave me all kinds of feels. You know, like the intro to Grey's and the skyline on Fifty Shades. We went all the way to the top. Even though there was a lot of construction going on, it was beautiful to look out across the Puget Sound and see the incredible Mt. Rainier.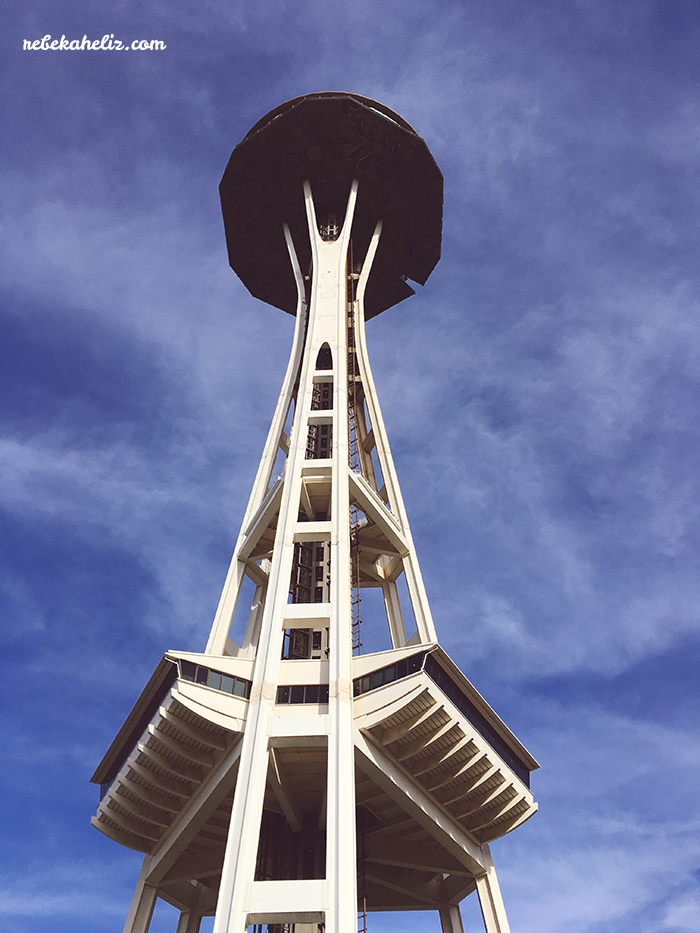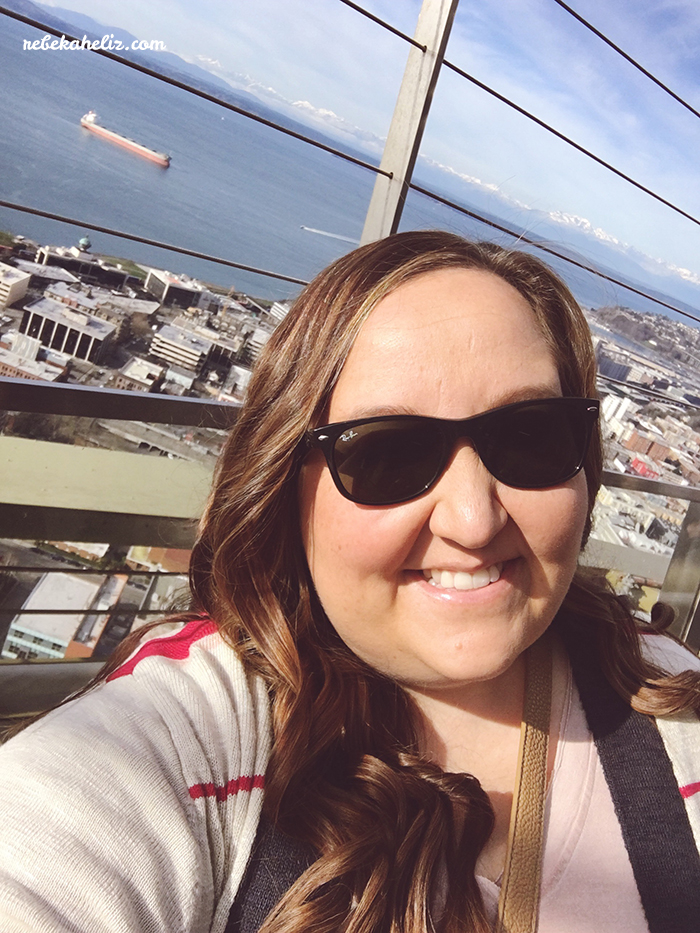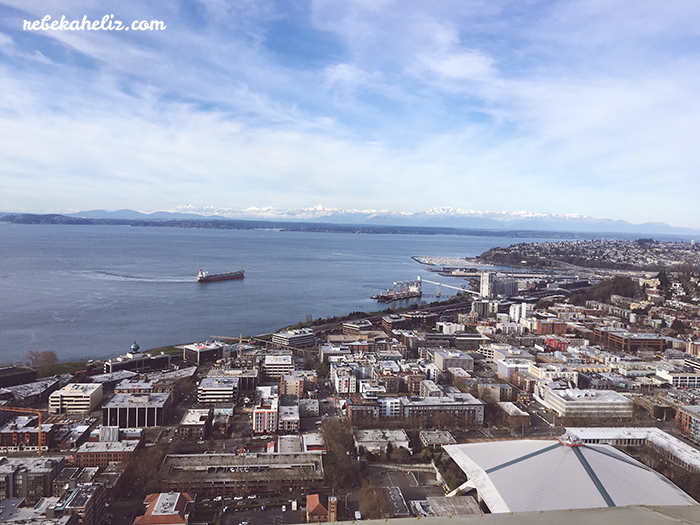 The Columbia Center also has a sky deck with amazing views. We headed to the 73rd floor to look out across Seattle at dark. One of my favorite parts? Seeing the Ferris Wheel in all its lighted glory.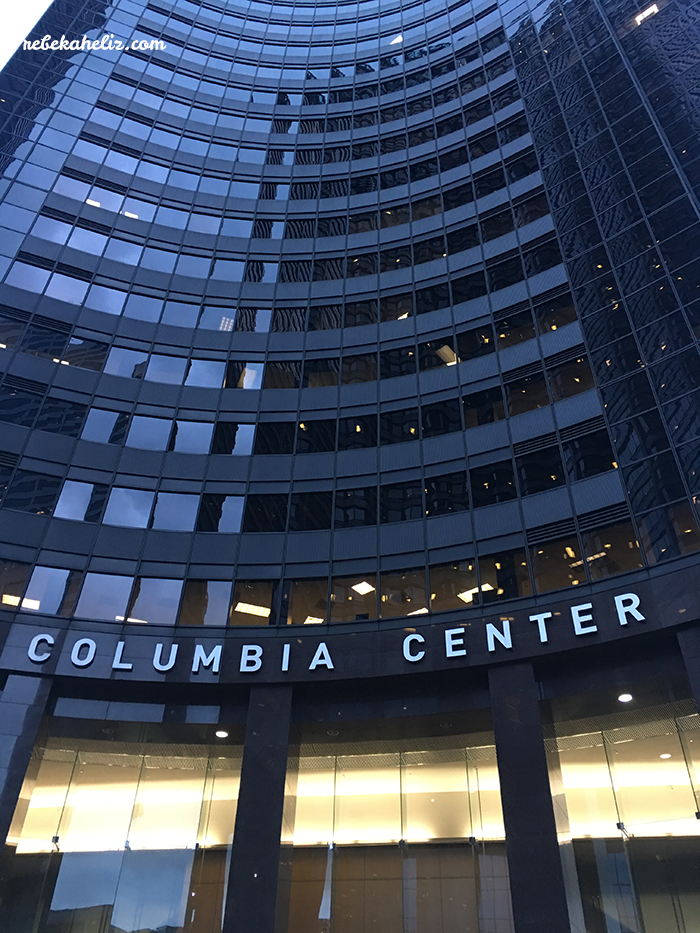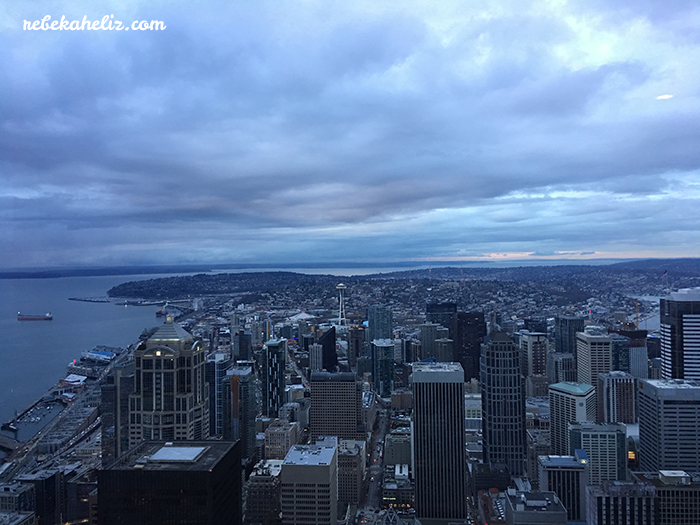 Where We Shopped
I know that Nordstrom probably isn't exciting to most of you, but we don't have Nordstrom in Arkansas. Every time I get the chance to shop it, I jump at it! I (of course) bought a couple of pair of shoes. I snagged these tennies and these Birkenstocks. It's always a good time to stock up on beauty products when visiting Nordy's. I will share all of my purchases with you soon ;) Did you know that Nordstrom was founded in Seattle?!
We also HAD to get blowouts because it's become somewhat of a tradition. I found a lovely location online and booked appointments at SWINK. I highly recommend this salon to get a fierce blowout that can even withstand the Seattle humidity!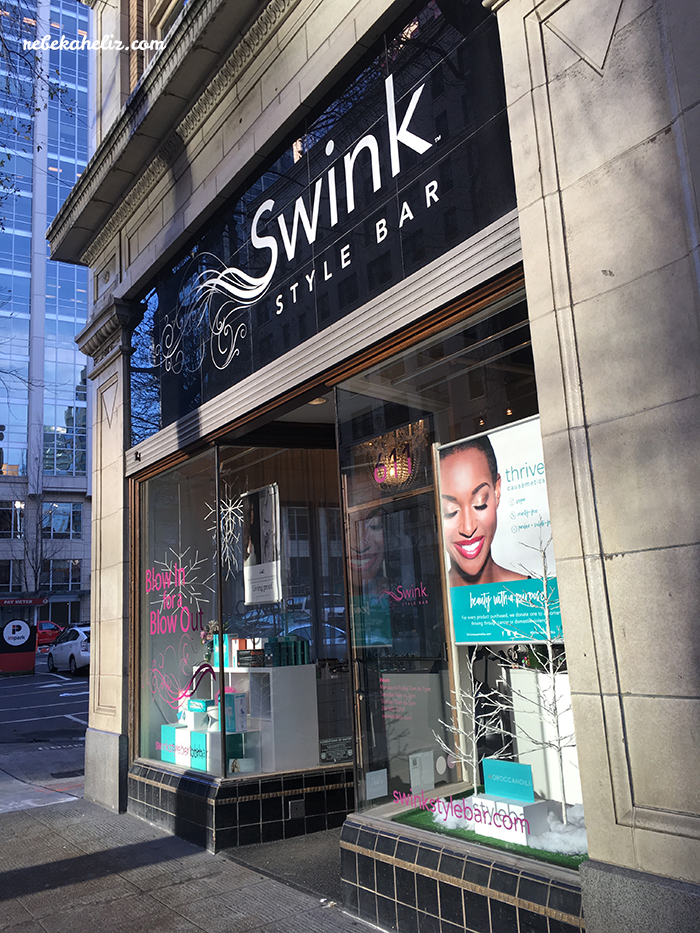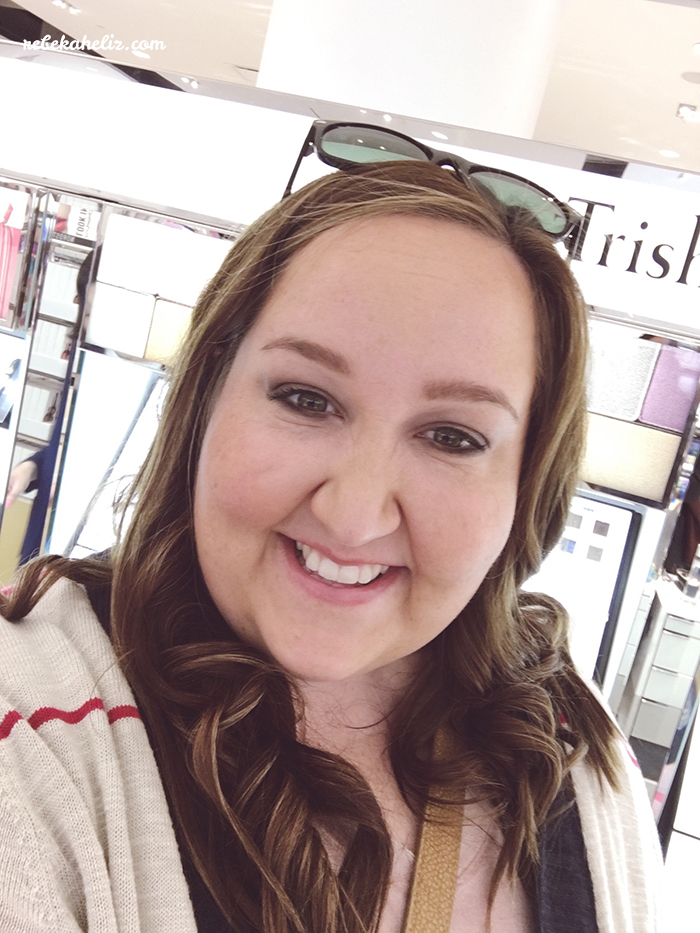 After lots of primping and shopping, we had to see the new Fifty Shades installment. I'm not going to go into much detail here, but trust me…it's by far the BEST one yet. GO SEE IT.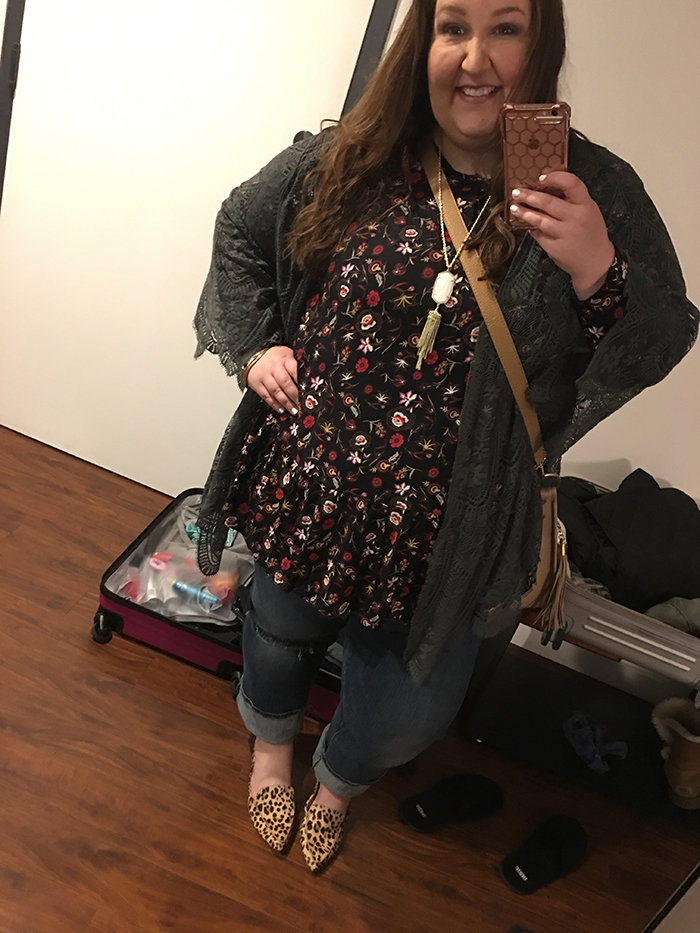 Outfit details: Floral tee // Lace kimono // Jeans // Leopard flats // Crossbody, sold out (similar) // Necklace // Lipstick // Nail Polish
I had a BLAST on my weekend getaway. I really tried to be more "in the moment" on this trip and I think I succeeded. Have you been to Seattle?
XO,
Rebekah