This post has been sponsored by the PRIMP Network. All opinions are my own.
Happy Wednesday y'all! I hope you are all getting into the swing of summer. Now is the prime time to get your tan on and brighten your hair! I love getting a sun-kissed look in the summer and carrying it into fall. It's so funny because I was telling the girls at work…"life is so much better when you're tan." Anyone else agree? ;) Today I thought I'd share a review & how-to on my summer must-have: Sun-In hair lightener.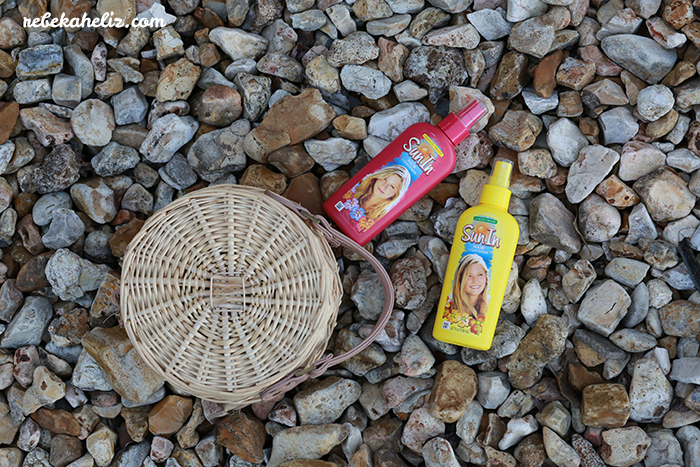 What is Sun-In?
Sun-In is a spray for hair that helps to subtly lighten strands using heat. I'm an advocate for this product, because the results are stunning. However, the results aren't going to be too crazy. I like a classic looking highlight in my hair for summer.
How does it work?
Brunettes, listen up! This product is genius for us. With the intensive moisturization from botanicals, it helps to lighten hair slowly when combined with heat. It is alcohol-free!
How do I use it?
Step 1: After a shower, towel dry hair and brush out.
Step 2: Spray onto damp hair.
Step 3: Blowdry like normal.
Step 4: Reveal the results!
Remember, since Sun-In is heat-activated, you can use this product all year-round.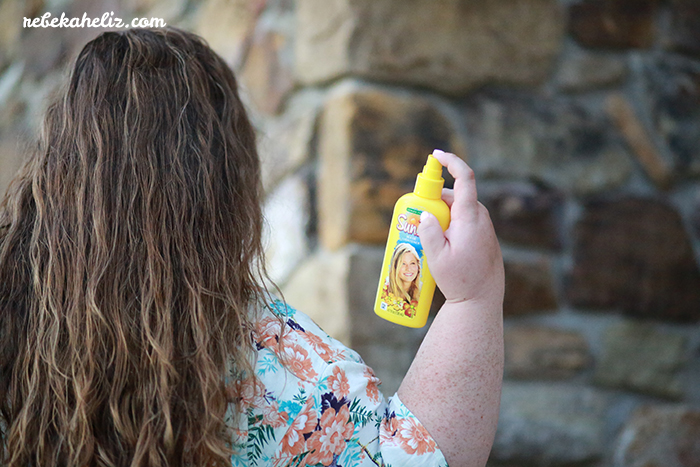 Can I see your results?
Sure! I will to show a before and after picture!
Before: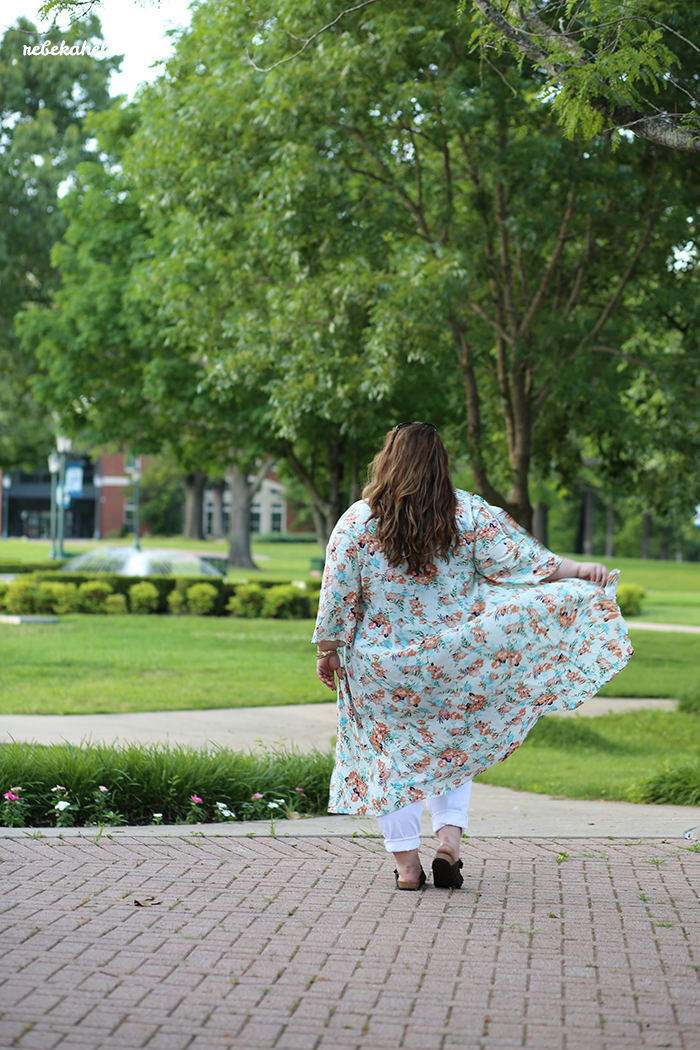 After: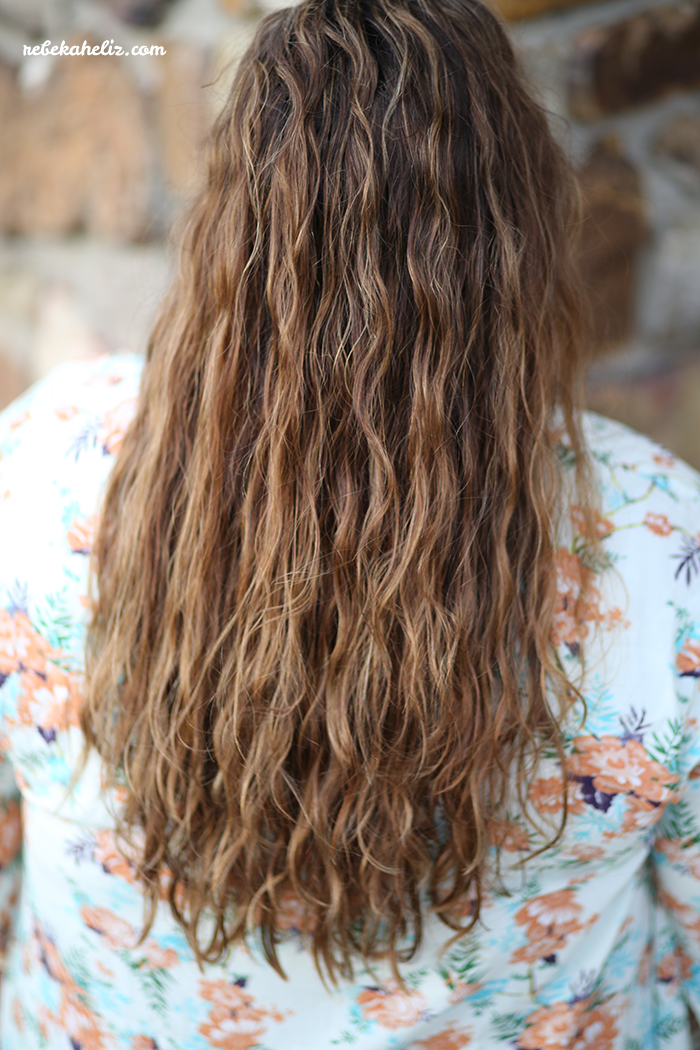 You can see how the Sun-In definitely gave me a natural looking lightening! It looks like I got highlights.
Where can I get Sun-In?
This might be the best part! This product is very affordable (under $10) and available at Wal-Mart! It comes in 2 scents: tropical breeze & lemon-fresh. Both scents remind me of summer! I can't pick a favorite, it's too hard. I do like the pink bottle though ;)
If you're looking for a super easy everyday routine for naturally curly hair, be sure to see this post.
Thanks to Sun-In for giving my hair a bright boost this summer and for sponsoring this post.
XO,
Rebekah