Happy Monday! Can we even say that? I think I'm ready for the weekend already. Maybe we can get a redo, because I was sick all weekend? At least it allowed me to get some work done here & on Instagram. I'm doing a giveaway each month for my IG followers, so be sure to follow along for the details. Today I wanted to share a great leopard swimsuit I found. I just ordered it!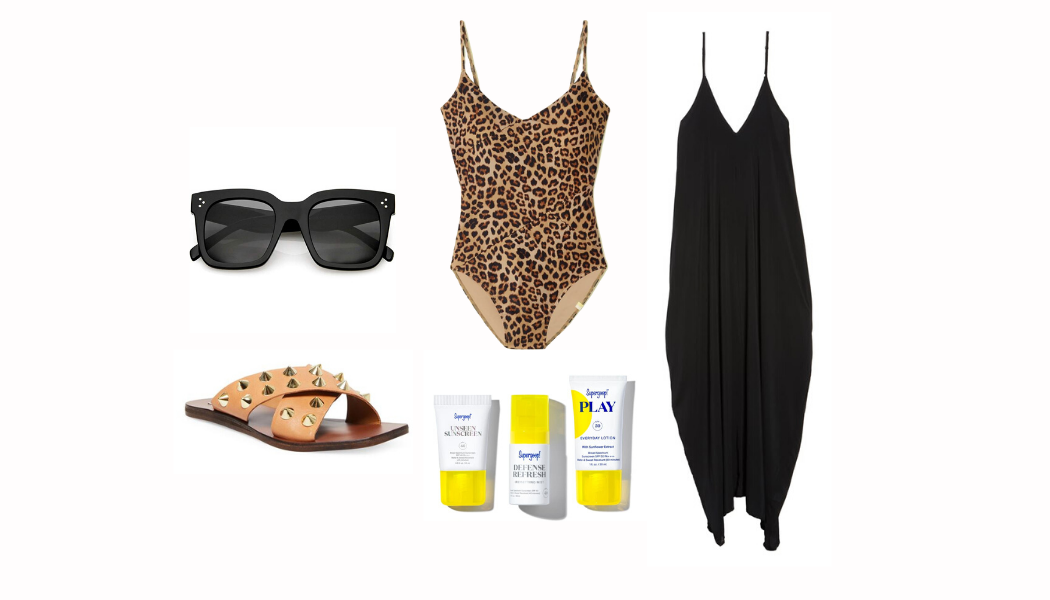 Outfit details: Sunglasses // Studded Sandals // Leopard Swimsuit // Sunscreen Set // Coverup
This leopard swimsuit will be the talk of the pool, beach, or lake. It's SO cute and comes in plus sizes. I just ordered it, and I can't wait for it to come in. Leopard is classic and the quality is great, so you can wear it for many seasons.
These sunglasses are a designer dupe. The designer version is $450, but these are only $15! The quality is actually really good.
I just ordered these studded sandals from Steve Madden. It's my favorite shoe brand lately. I think these will look good to wear to the pool or even with a maxi dress (like this coverup) to dinner.
I use Supergoop unseen sunscreen on my face daily. It comes in this sunscreen set that you can throw in your carryon when traveling. It acts as a sunscreen but also as a primer.
Shop the post:

Let me know which kind of outfits you want to see this spring! Is anyone headed anywhere fun for spring break?
XO,
Rebekah