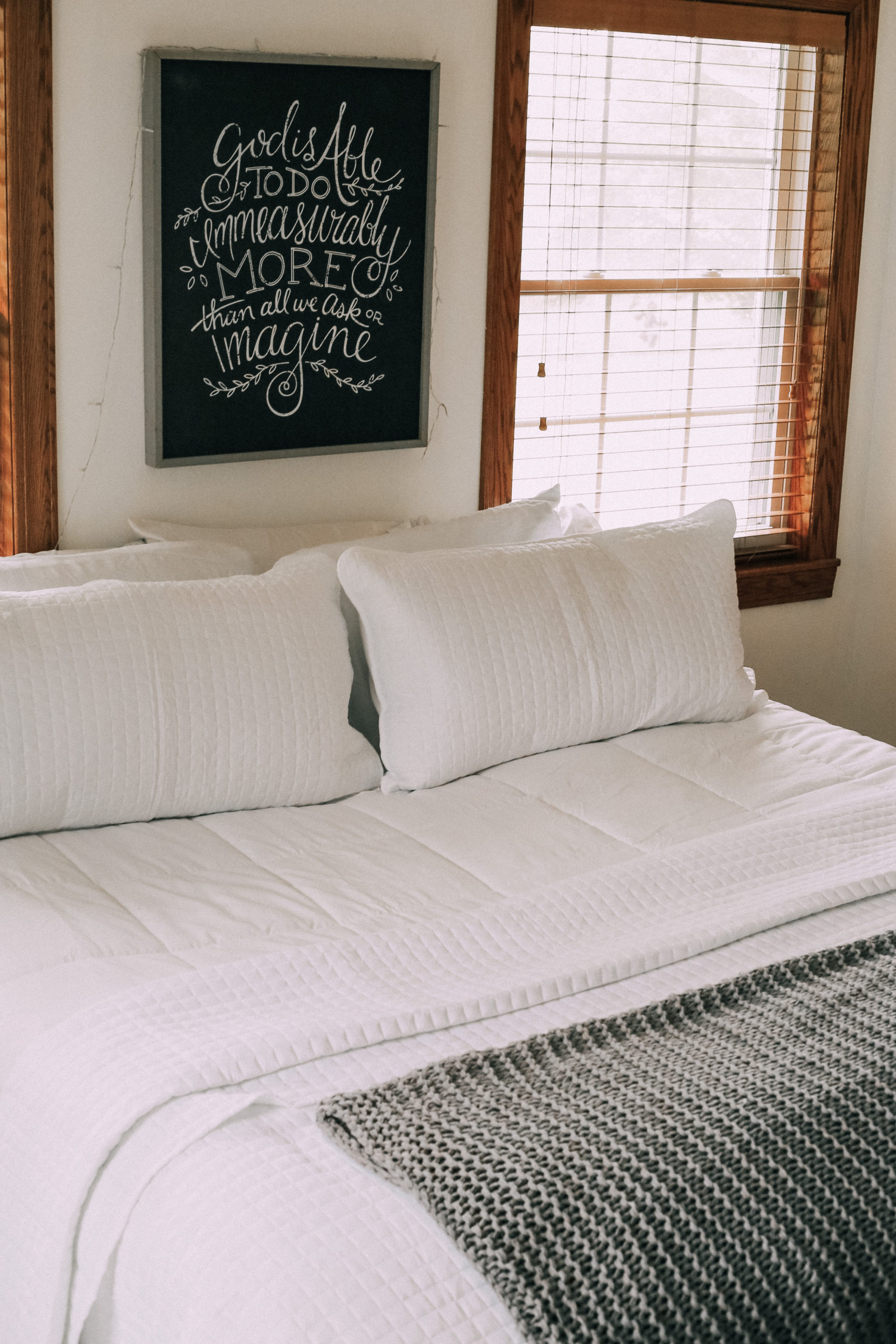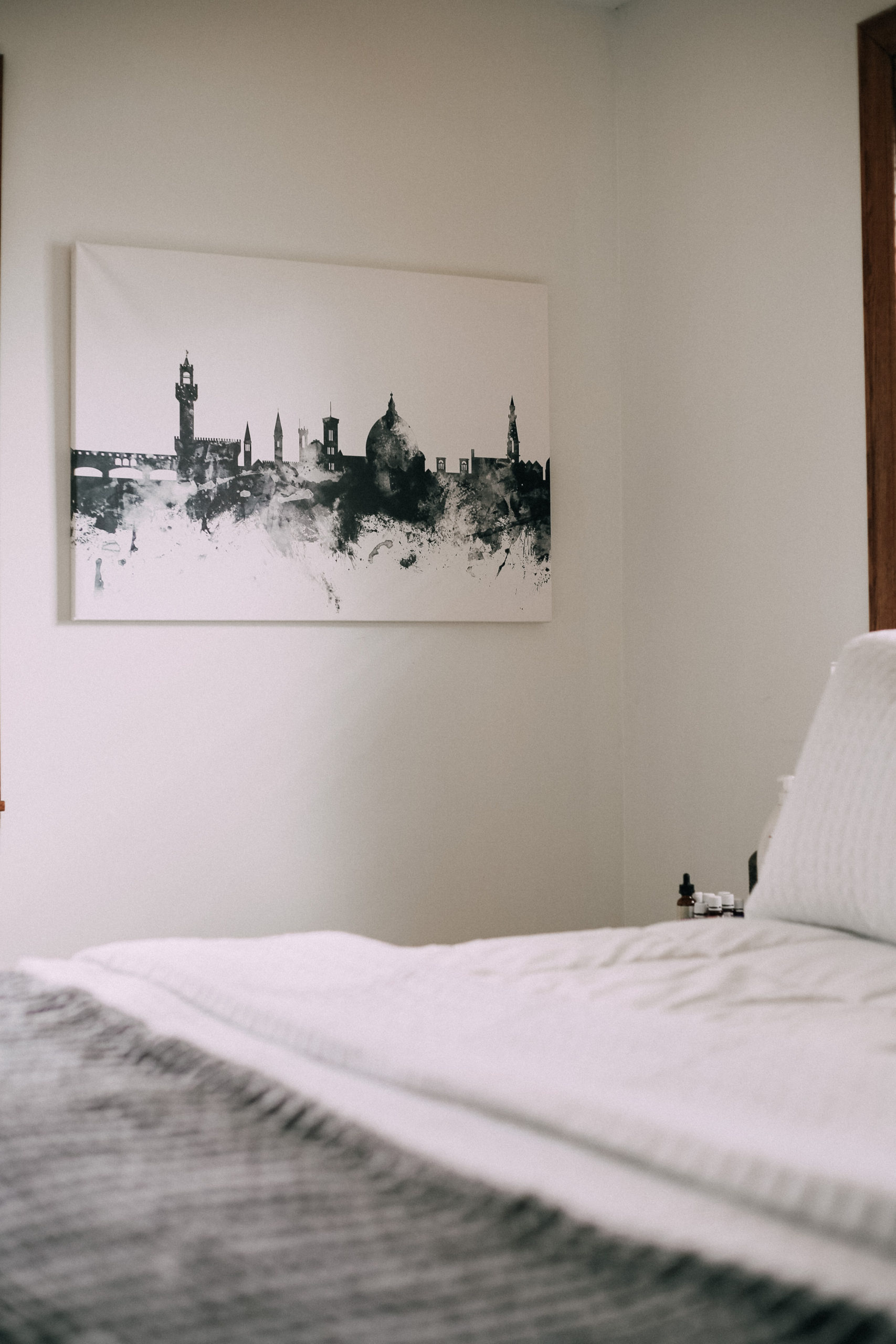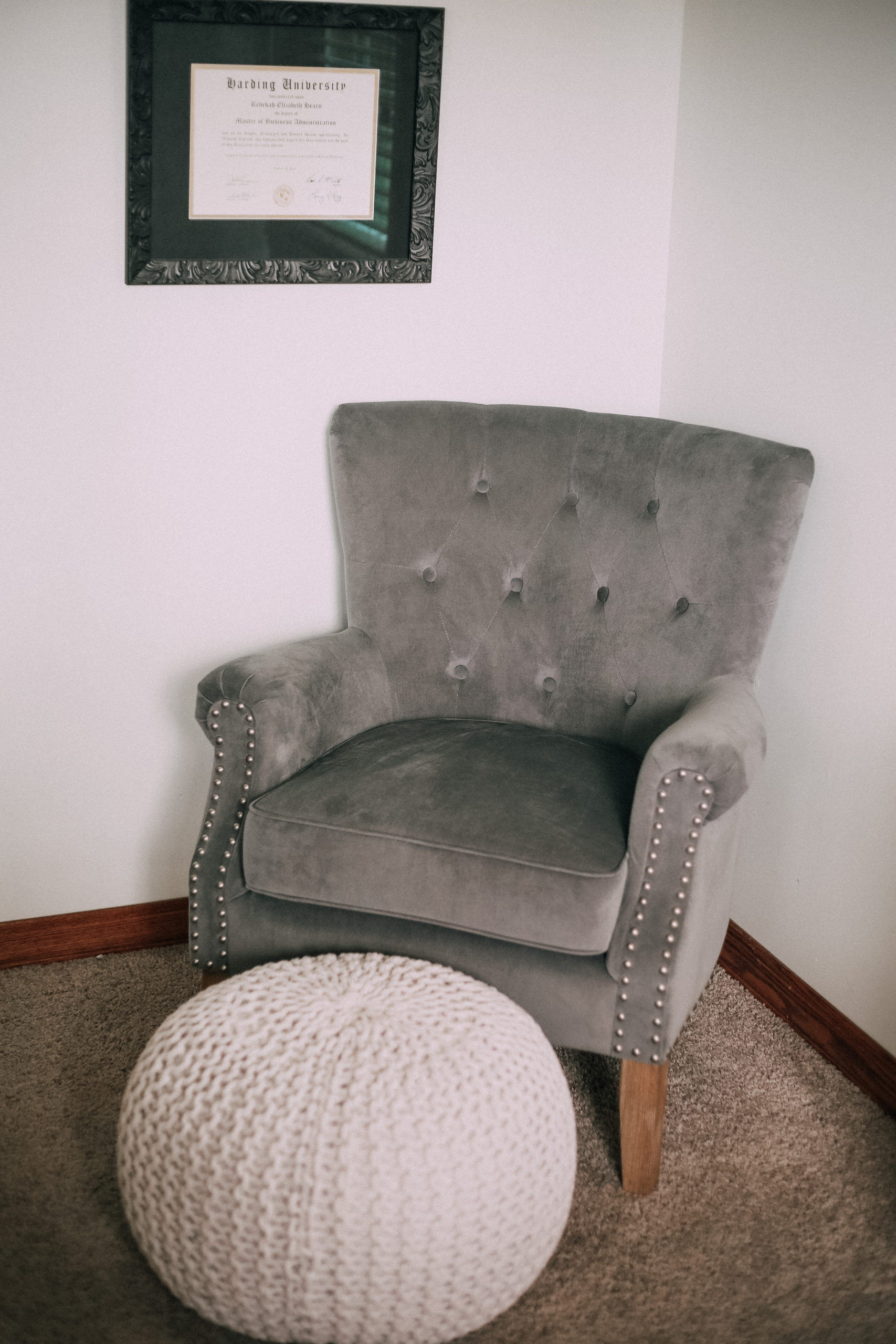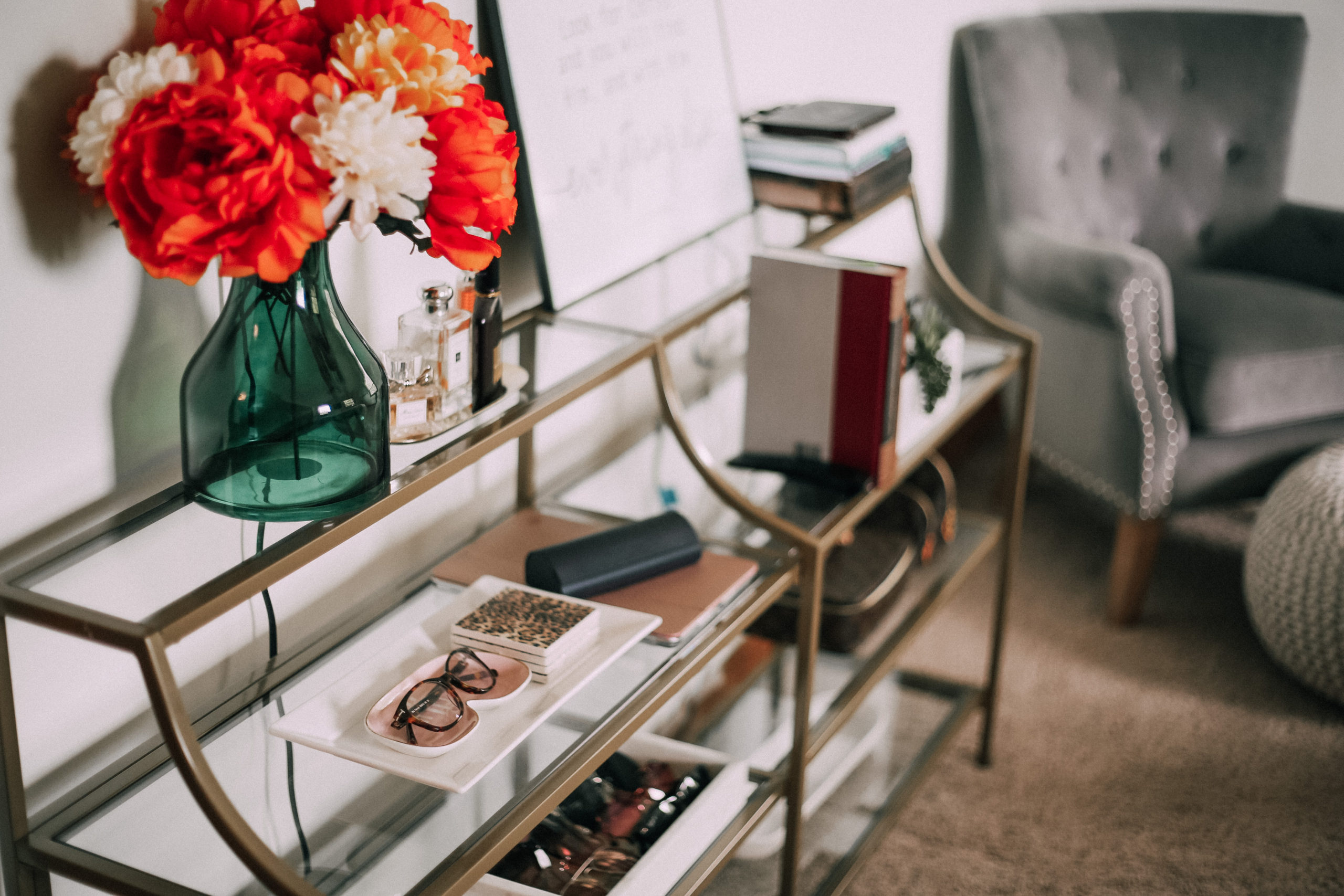 Room details: Bedding Set // Down Alternative Comforter // Blanket // Chair // Ottoman //
Console shelf // Side Table // Tray
WOW! After this last weekend, I'm pretty tired. Working on my bedroom has been quite a labor of love. The last 10 or so years of my life have been spent with my head buried in chemistry and pharmacy books, so I finally got around to actually getting some real bedding. I really wanted some affordable bedroom decor that wouldn't break the bank. I had a major vision of colors that I wanted. Here was a color scheme I was really shooting for: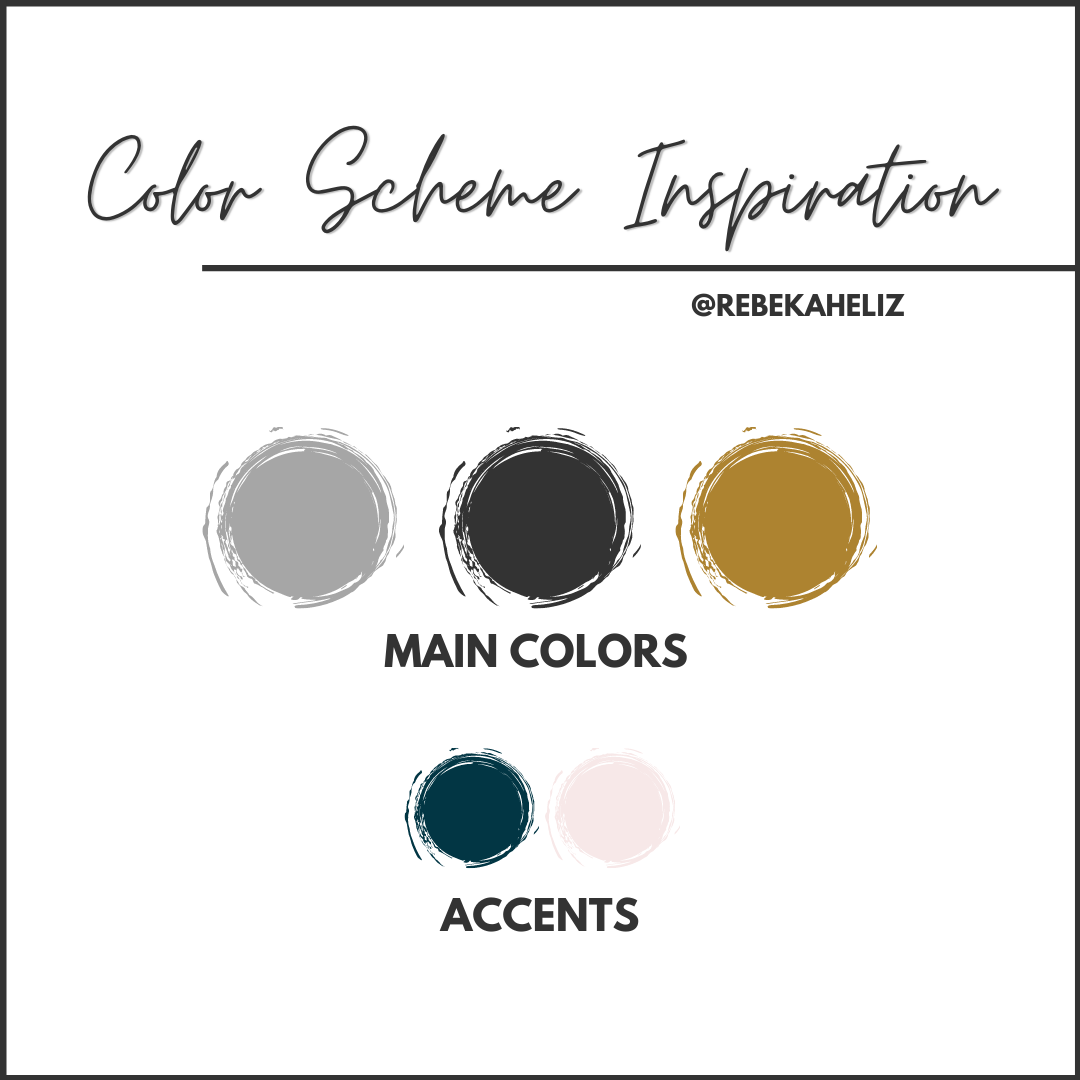 The only place you'll see the accents is in a blush pink sunglasses tray here or a teal vase there. I really wanted to keep the gray/white/dark gray theme throughout.
I feel as though I've really adopted the "less is more" mindset. My friends who are my age are a lot the same actually. I want my room to be somewhere that actually helps me relax and that means less things and more space. It's so great to go in and know everything has a place and there's not too much just clutter.
Be sure to check out the "Nola" collection from Wal-Mart. The pieces are VERY sturdy and great quality for the price. I just ordered the bookshelf to display my bigger handbags. I'll be sure to show you when it comes in.
And lastly, I want to talk about this city scape canvas. Does anyone recognize it? This city has a very famous bridge. It's called Ponte Vecchio and it can be found in Florence, Italy. I loved visiting Florence and this canvas reminds me of fond memories there. Photowall reached out to see if I would like to collaborate, and I knew the black & white canvas would be the perfect fit for my new room. They have been kind enough to offer 25% off all month using code "rebekaheliz25". They also have the prettiest wall paper, and I may get some when I redo my office space. Be sure to let me know if you grab anything from their site!
Shop the post:

I really hope this gives you some inspiration to update your room! It's so nice to come home after a long day at work to a clean, organized room. XO,
Rebekah