Happy Friday! I'm so excited that I can officially say that. It's been a pretty long week if you ask me. I made my NSALE purchases yesterday, so I wanted to show you five plus size Nordstrom Sale outfits I had in mind. If you didn't know, the closest Nordstrom to me is in Dallas…7 hours away. SO, all of my shopping had to be done online and I had to wait until August 13th. But that's okay, I wanted to make smart buys anyway. (I tried to give each outfit a cute name, but I'm just not very creative!) I've created slider bars under each outfit…just click on an image to shop it!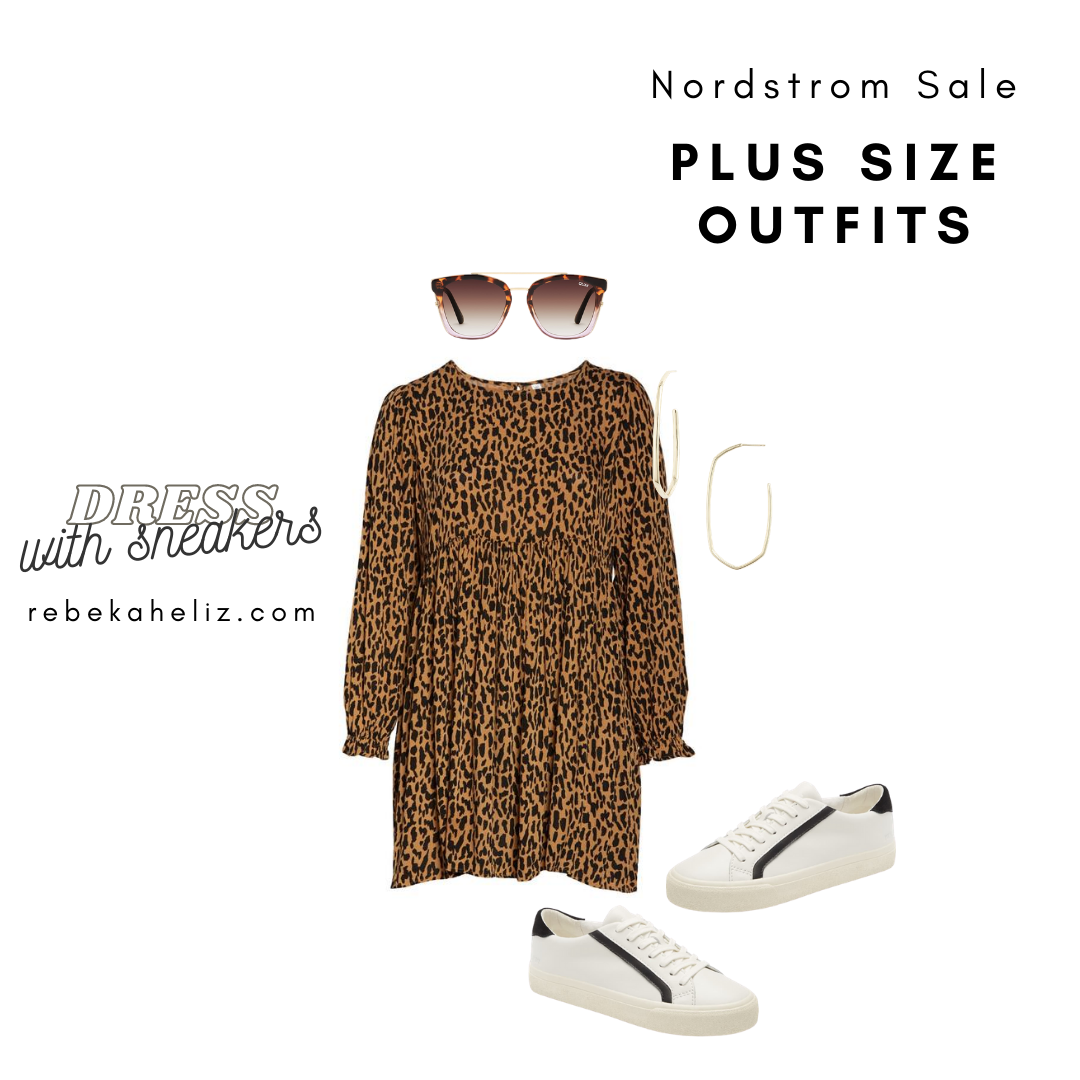 This look is so fun. I have seen so many people style dresses with sneakers, so this is an experiment for me. I'll be sure to share on IG stories when it comes in.
---
Shop this look:

---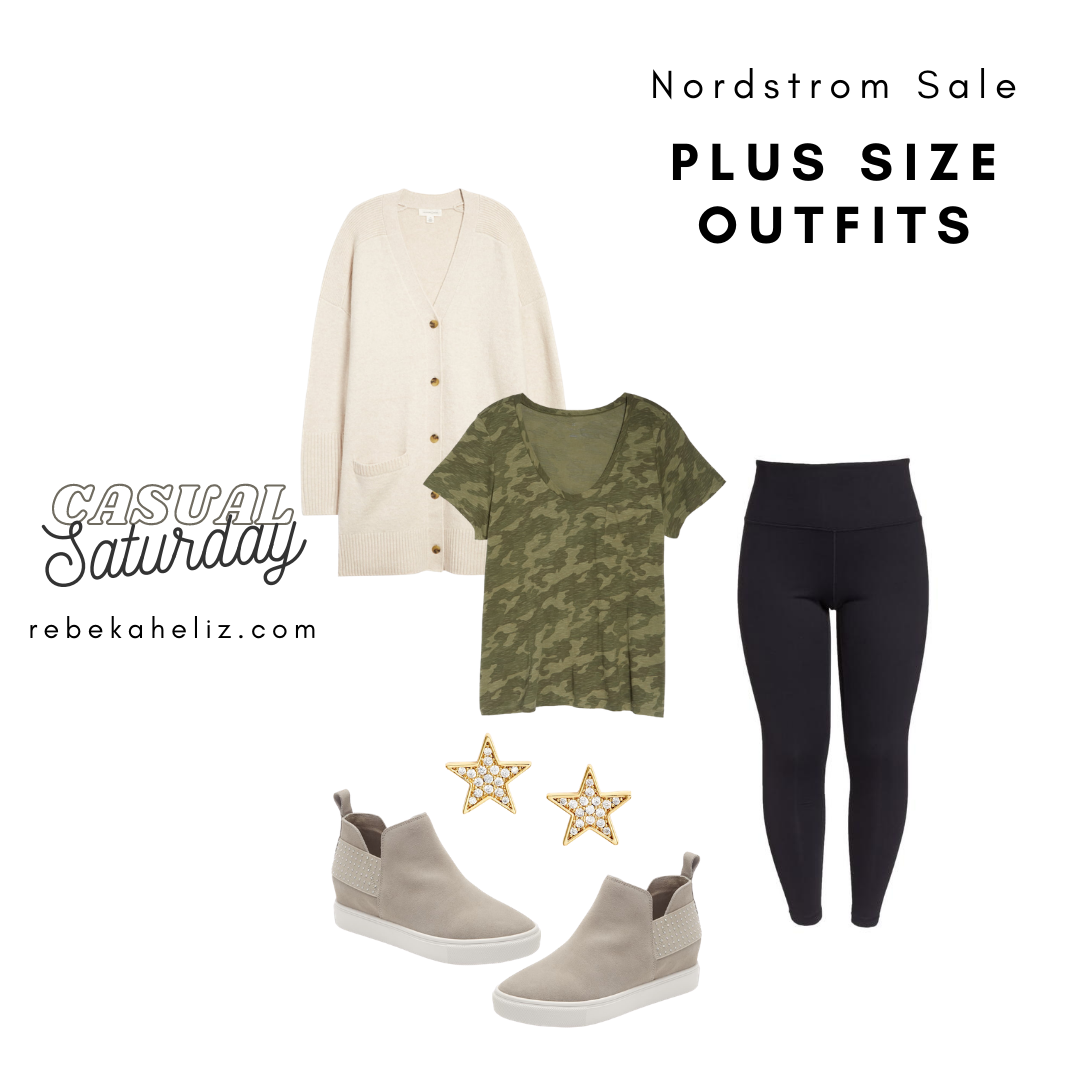 Who knew we would be creating outfits around a camo tee these days? I like it though. I added these fun star studs to give it a girly look. I've heard so many glowing reviews on these leggings, so I finally ordered them.
---
Shop this look:

---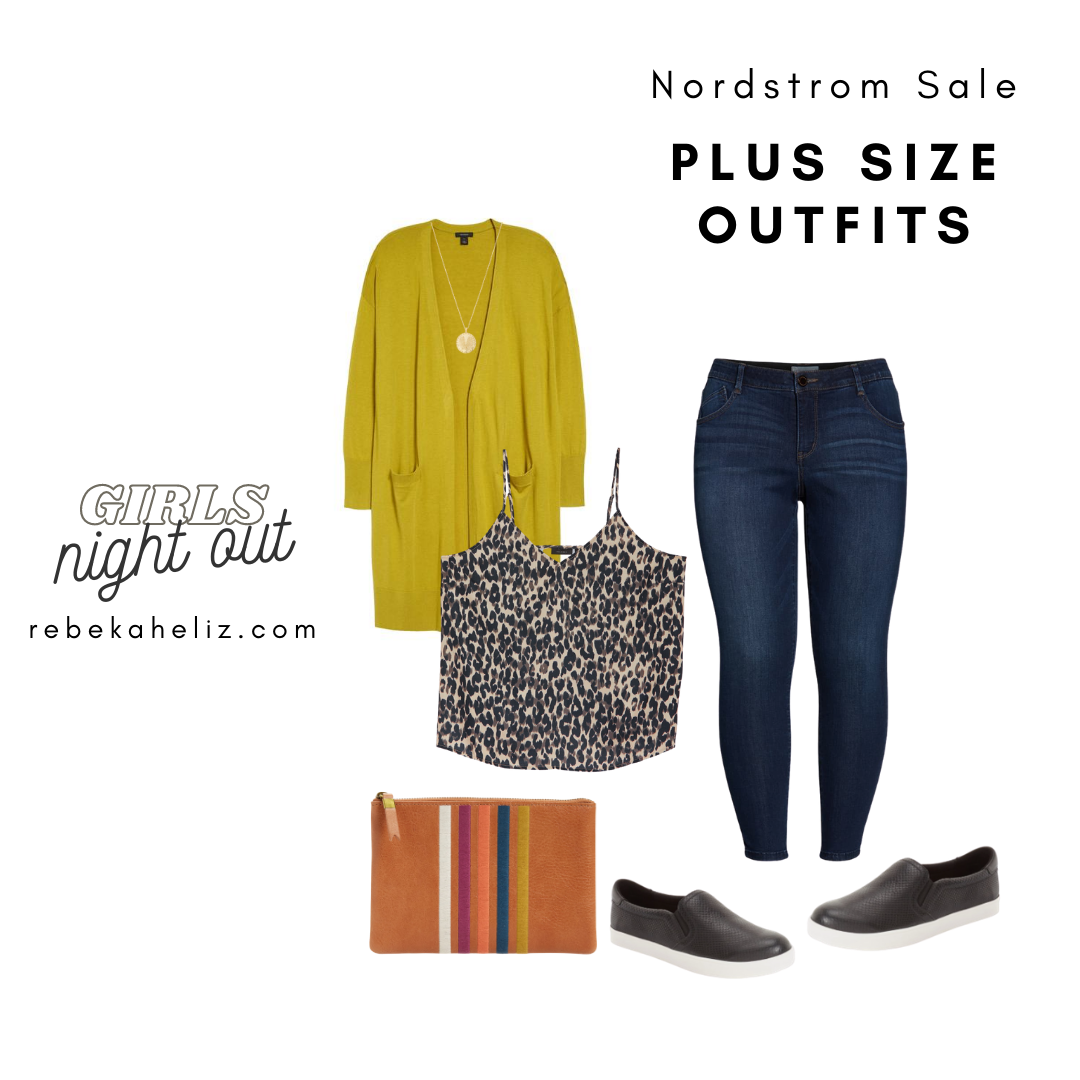 This yellow with leopard is giving me all kinds of fall vibes. The cardigan is called olive on the site, so I'm interested to see what color it is in person. Also, these jeans are a great buy under $50, so be sure to grab them. They fit TTS.
---
Shop this look:

---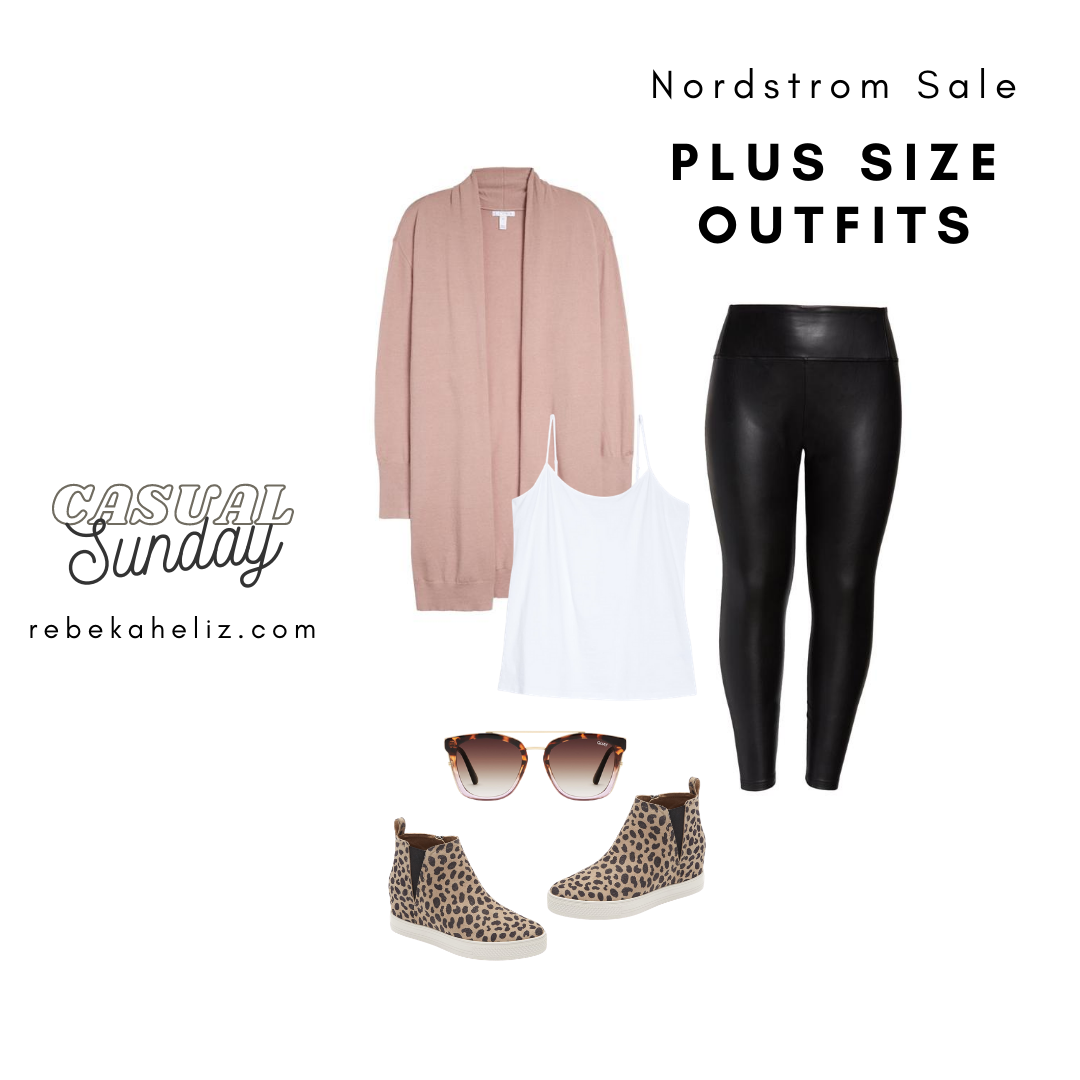 Again with the leggings…I've heard good things about this pair too, so I'm giving them a try. Of course I would pair with my favorite print, leopard and a blush cardigan.
---
Shop this look:

---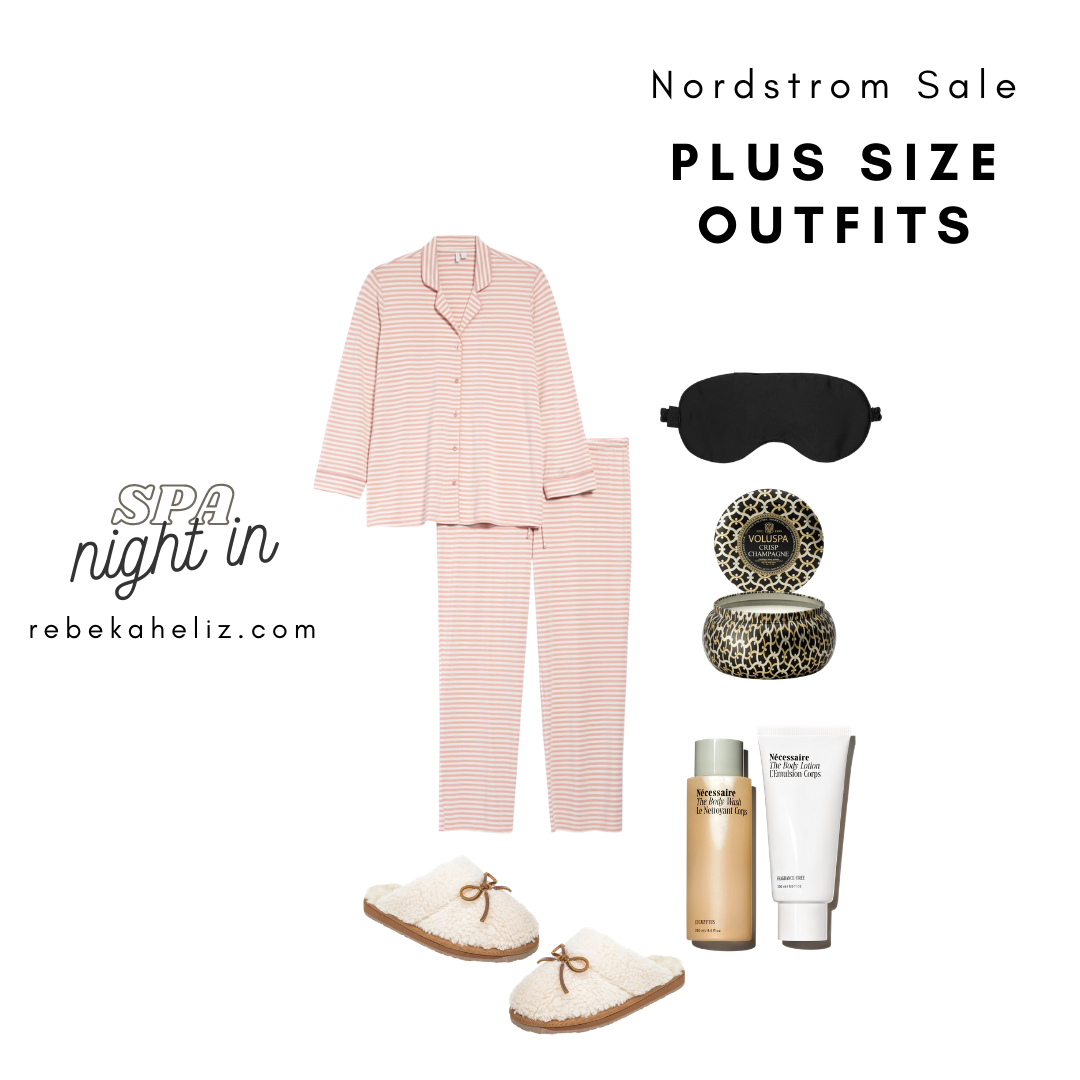 If this outfit doesn't scream "2020", I don't know what does. These pj's are supposed to be super soft, so I'll let you know the verdict when I get them in.
---
Shop this look:

---
I really had a lot of fun putting these plus size Nordstrom Sale outfits together for y'all. Styling is so fun for me, and I love incorporating different patterns, prints, and colors into outfits. Let me know what you grab from the Nordstrom Sale, if anything. AND don't worry if you don't, there will always be other sales ;)
XO,
Rebekah