A big welcome to Wednesday which means we are halfway through this week! I'm excited because the week seems to be flying by. It might have something to do with the fact that I was off on Monday ;) If you've been shopping around online like me, you might've noticed that a major shoe trend for this summer is slides. They are everywhere and come in pretty much every color, pattern, and texture. I thought I would share some of my favorites that are all under $50.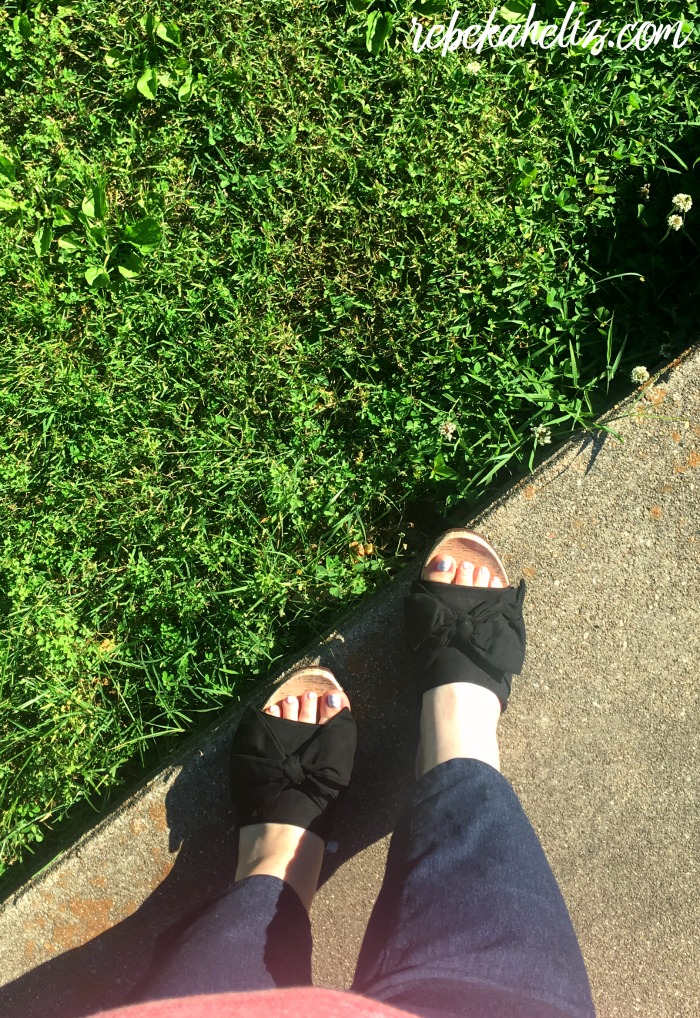 Black Bow Slides: Target
I wore these on Memorial Day afternoon for a cookout. I got lots of compliments on them, and they were a fun addition to my thrown together outfit. I know that it doesn't seem like black is much of a summer color, but I got this color because they will go with everything. Plus, when you're wearing a lot of bright colors, it can help balance out your outfit. I also think they would look adorable in the below outfit idea: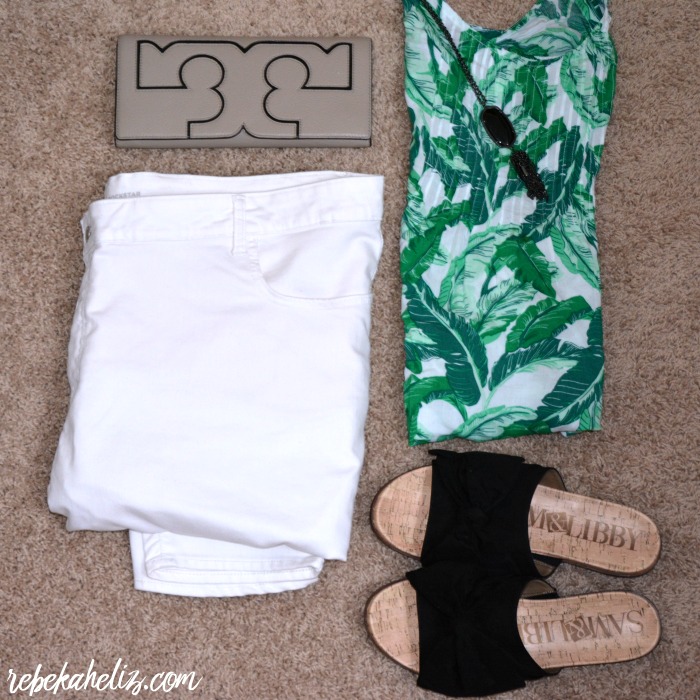 white denim // palm tank // black bow slides // clutch, sold out color (other colors) // necklace (black w/ gunmetal)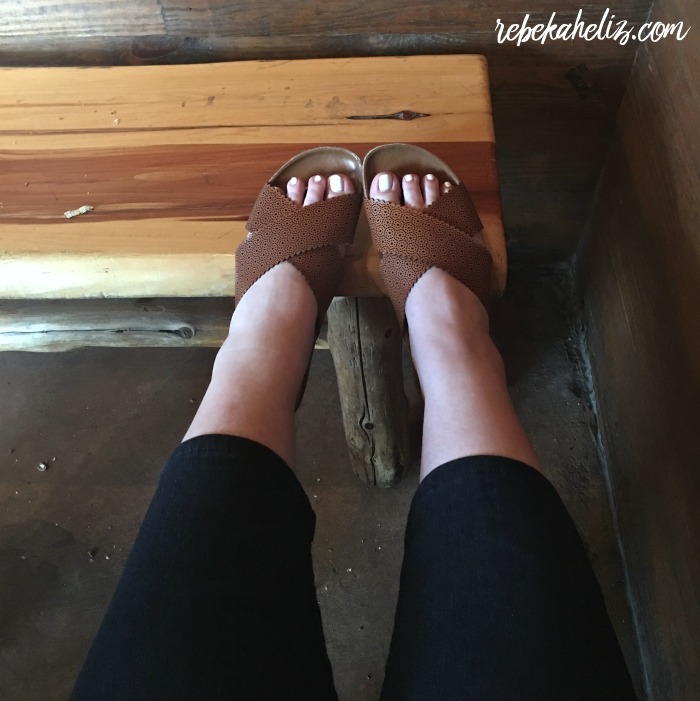 Crisscross Slides: TJ Maxx (similar here & here)
In keeping with my theme of slides that will go with everything, I picked up the above pair from TJ Maxx. I love finding a good deal ;) This pair is similar in a gorgeous gold metallic. I like to wear these with my dressier cropped jeans. I love the laser cutout detailing, and I feel like it dresses these slides up. **FUN FACT** I have a birthmark on my left foot/ankle, so it always looks a shade darker than my right foot (if you were wondering).
I just grabbed this pair from the Nordstrom sale, and they should be in this week. I love the metallic gold. I can see myself wearing them with cropped jeans, a cute maxi dress, or with white skinnies. I will be sure to show you on Instagram when they come in the mail. I really wish I had a Nordstrom in my state, but it would probably just mean more harm to my wallet ;)
Shop the post:

---
I want to hear from you:
-Which pair of slides is your favorite?
---
Thanks for reading! XO,
Rebekah