Happy Monday! AND I'm so thankful for some sunshine today. I've really been getting into the spring spirit lately, even though the season doesn't actually start until later this month. We can never be too prepared though, right? I wanted to start a series here on the blog: The Guide to Spring. As we go, I will share round-ups in different categories, and today's is all about spring shoes!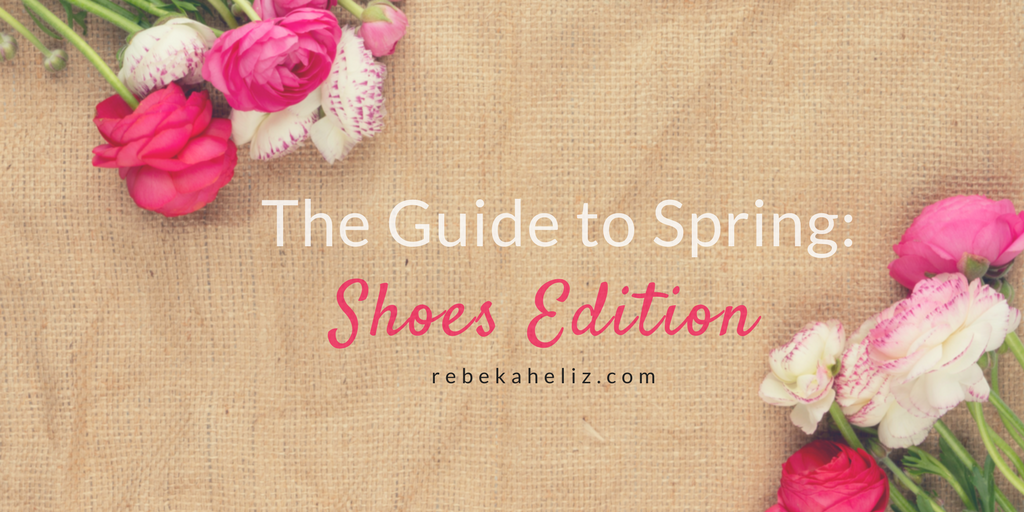 I have been trying to re-do my spring shoes collection and be sure I have all of my bases covered. Nothing is worse than the CUTEST outfit without the perfect pair of shoes…am I right ladies? ;) When I went to Seattle, I got a litttttle crazy in Nordy's so I thought I'd share the shoes I picked up while I was there. Also, I'll share some other popular pairs I've seen on social media and in magazines.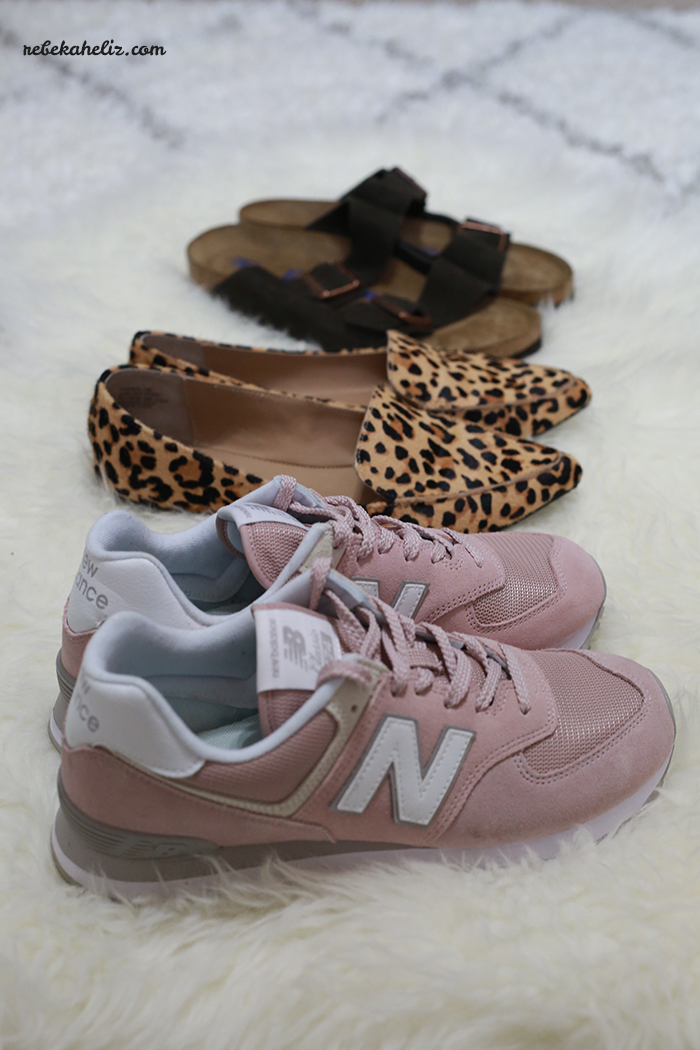 Birkenstocks
Just go ahead and scroll now if these aren't your style. As far as I'm concerned, these are a staple here in the South. I can remember wearing Birkenstocks way back in jr. high, and I would always get a new pair when I would travel to Florida with my grandparents in the summers. You could pretty much call us the Birkenstock family, because we all had multiple pairs. Birkenstocks are classic. If you choose the right pair, it will be your go-to neutral sandal and a favorite in your closet. I LOVE the soft footbed pairs, and I like how they mold to my feet.
Flats
Is there any better combo than a pair of flats + leopard? No. Leopard is honestly my favorite neutral. I've had several pairs throughout the years, but I'm loving this current pair. The pointed toe really adds that little something extra to really make these leopard flats pop.
Tennis Shoes
Pastels, including blush + lilac, are VERY popular this spring. I have always been a New Balance 574 lover. I had the gray pair all throughout high school and college. These are such a classic look, and I'm loving the blush pink for spring! Pair them with yoga pants, jeans, or even white jeans for a cute look.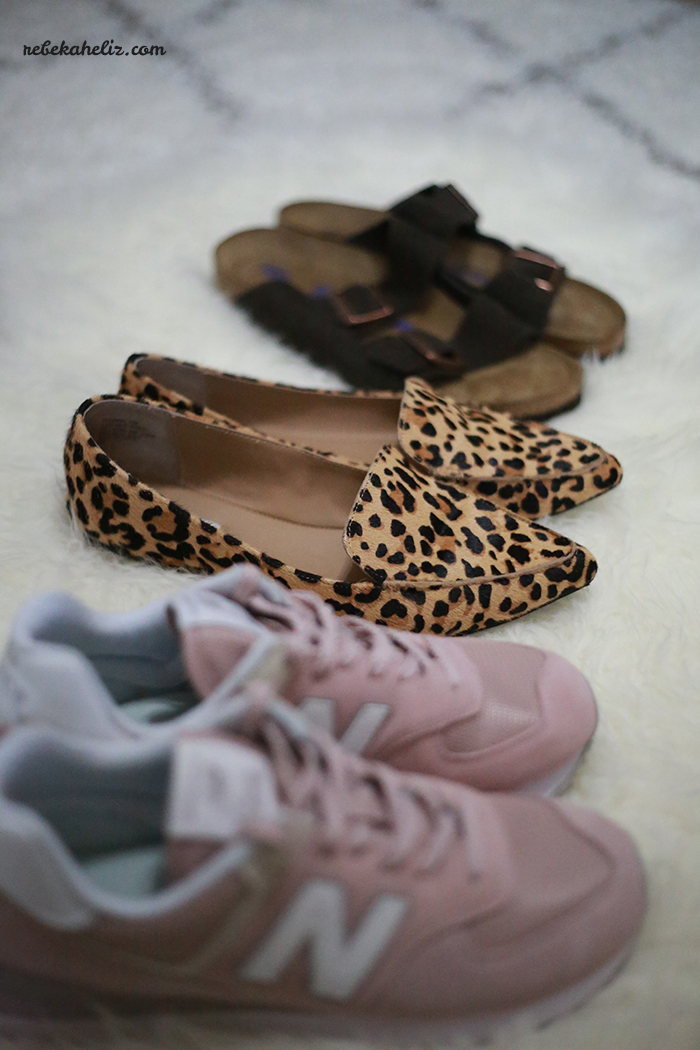 I am actually pretty proud of myself for getting three distinctly different pairs that I feel go with just about any outfit I could put together. And be sure when you're shopping to not neglect a couple of black pairs, because you never know when you're going to need them.
Shop spring shoes:
Speaking of shoes, I picked up this pair of espadrilles in Dallas last weekend. Espadrilles are everywhere! I'll be doing an entire blog post about that shopping trip, so stay tuned ;)
Thanks for reading. Be sure to leave a comment on what types of The Guide to Spring posts you'd like to see. I'm thinking rainy day must-haves, how to wear lilac, etc.
XO,
Rebekah