Happy Tuesday y'all! I hope you enjoyed seeing my recap of day 1 in California yesterday. Today I'm sharing what my day 2 looked like and where I stayed that night. I only had four days & three nights in California, but I knew I wanted to make the most of it. I had never seen the Pacific Ocean, so that was #1 on my list! I had heard amazing things about the Pacific Coast Highway as well. Here's what I was up to on day 2 that took me to Marina del Rey.
I had planned to hire a photographer to shoot some photos for me while in LA. I found the sweetest, most helpful person to help me! She delivered amazing photographs. I thought I would share a couple from my phone here, but next week I'm sharing ALL of the photos we took! I'll be sure to let you know when that goes live.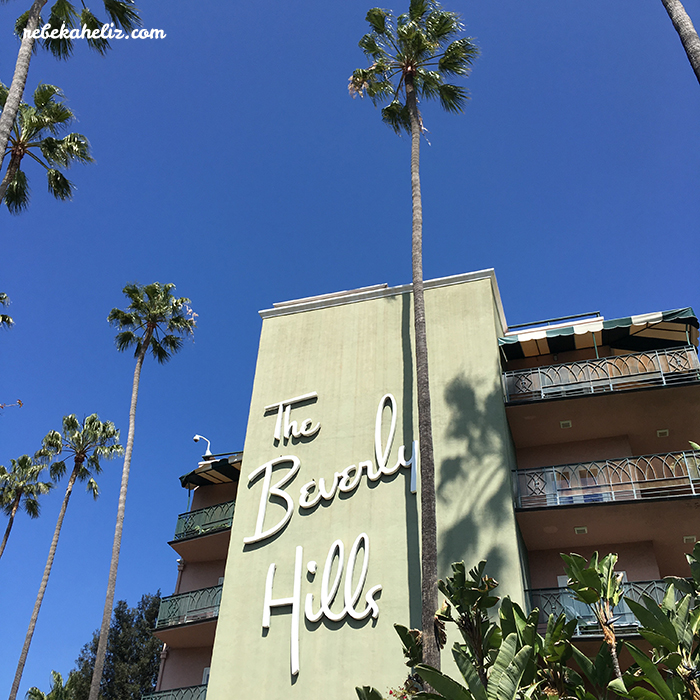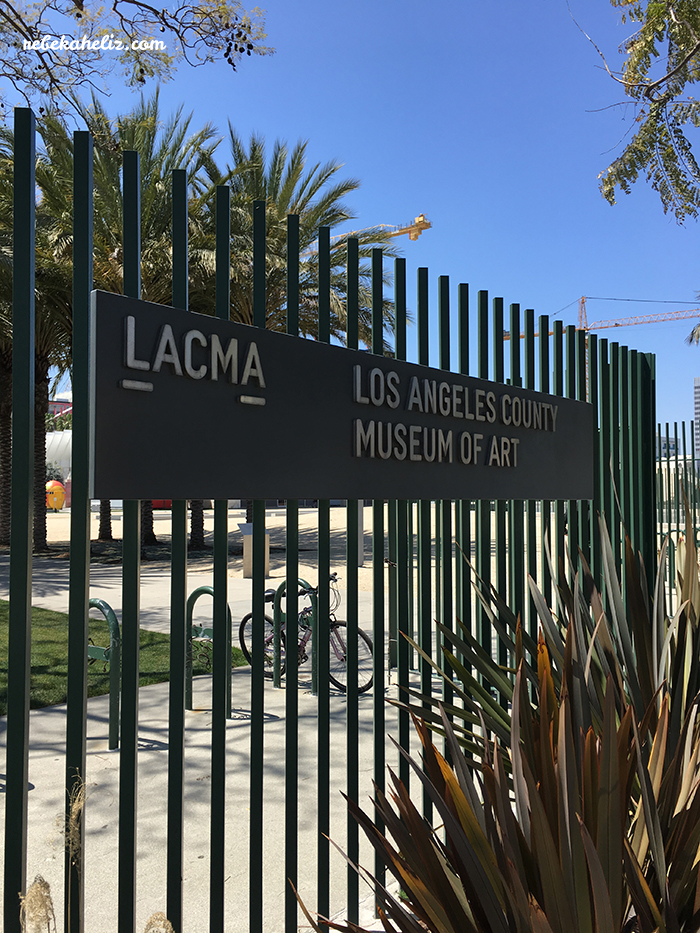 I headed out Thursday morning and got a blowout at Drybar at 7am. It sounds crazy, but I was still stuck on Arkansas time…so it seemed more like 9am. I had rounded up several places I wanted to take photos, but WOW was the universe laughing at me. Let me explain why in two words…parking and traffic. That's right, even though all 10 places were within a couple of miles, it took us 5 hours to shoot all of the looks! FIVE HOURS. Now all of you California people are probably reading this and making fun of me. I'm from a small (tiny) town in Arkansas where we have nothing even remotely compared to the traffic I saw in LA. It was insanity!
After my photo shoot, I headed to the hotel to check in. More about where I stayed below. After getting everything organized in my room, I decided to drive north & west. I wanted to see the Santa Monica Pier, so I headed there first. Turns out it was packed and I really didn't have any idea to get where I was going. Since it was getting dark quickly, I wanted to see Malibu. I got on the PCH and headed to Malibu. Y'all…it was gorgeous!!! The waves hitting the rocks was so so relaxing.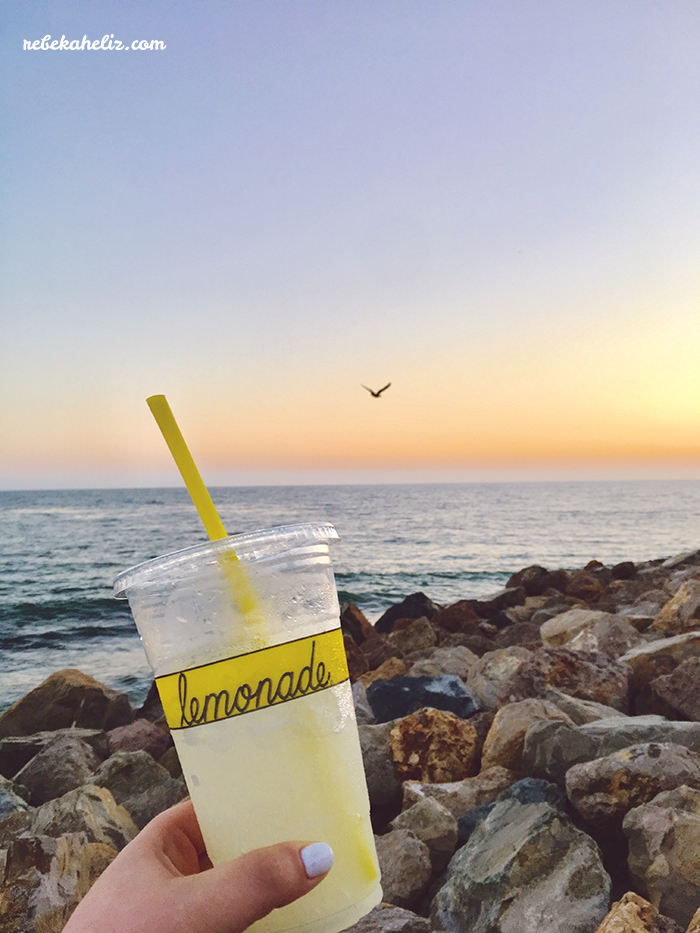 And in true extra girl fashion, I grabbed some lemonade from LEMONADE. It was worth it ;)
It was getting dark so I headed back to the Santa Monica Pier to see the Ferris Wheel all lit up. Did I get a picture? No. Am I the worst travel blogger ever? Yes.
After my long day, I was super excited to stay at the Ritz Carlton for a relaxing evening. I stayed on the lounge floor, which I highly recommend when traveling.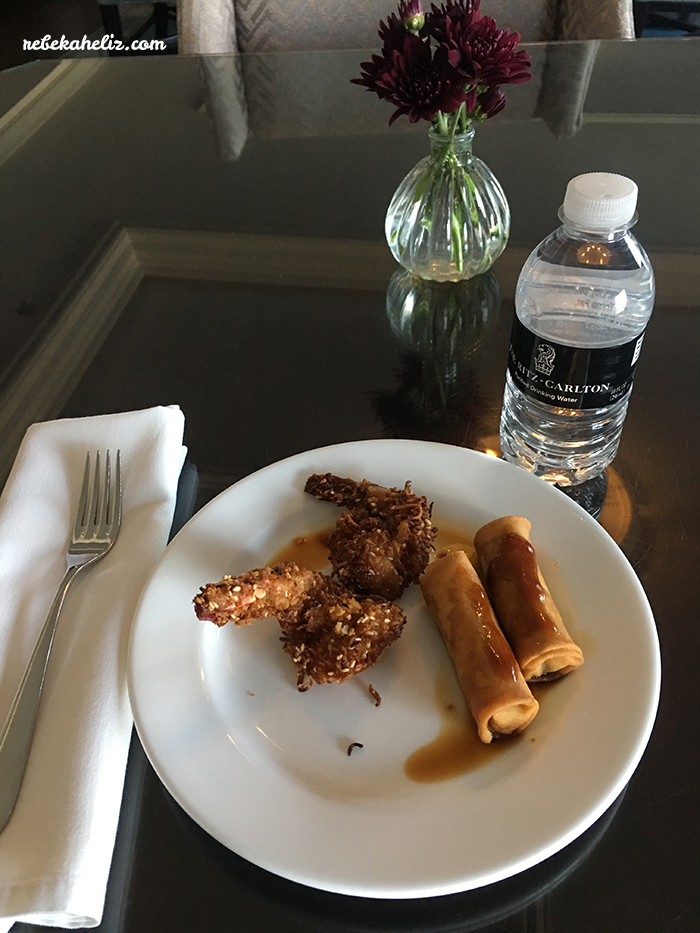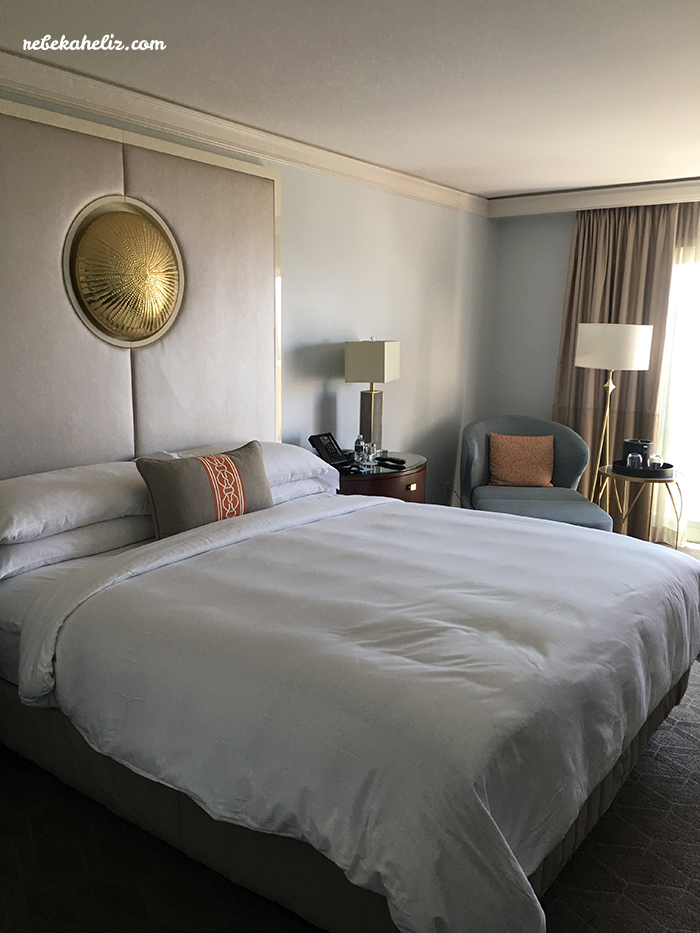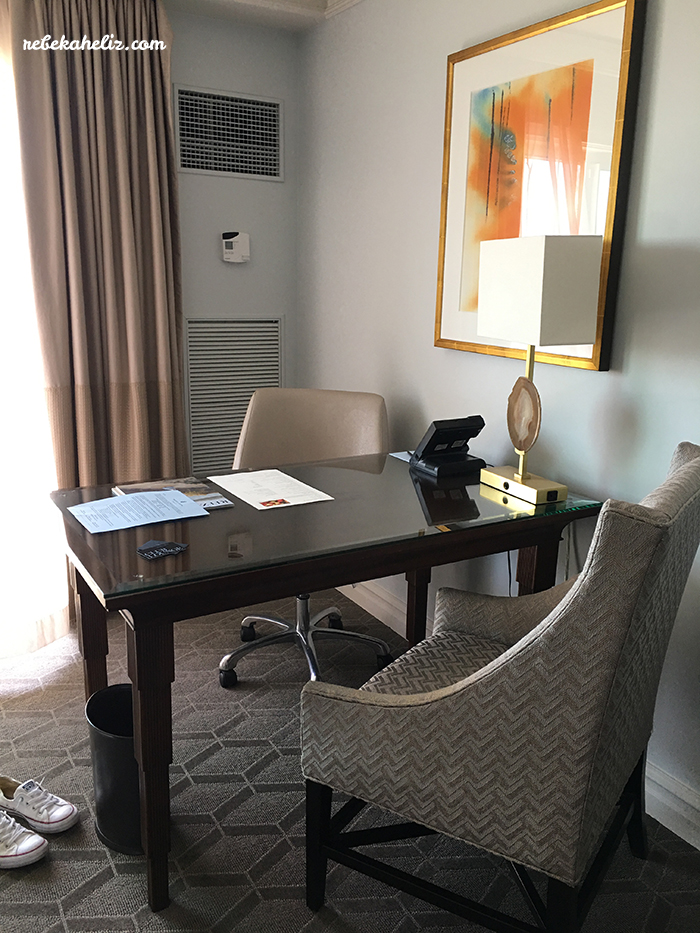 The lounge floor is great, because they provide several small food offerings throughout the day. It's great to just head down the hall for breakfast or a snack during the day. You also have your own personal concierge to help you during your stay. I highly recommend this hotel if you're headed to the area. I can always depend on the Ritz Carlton brand to provide impeccable service and amenities.
I was super happy with my view outside my window in Marina del Rey: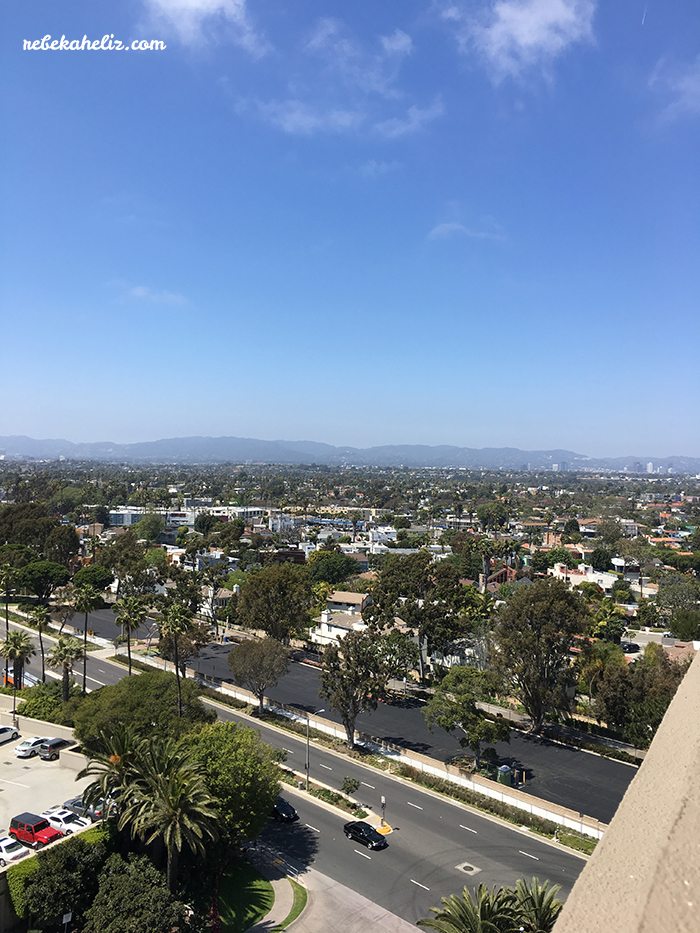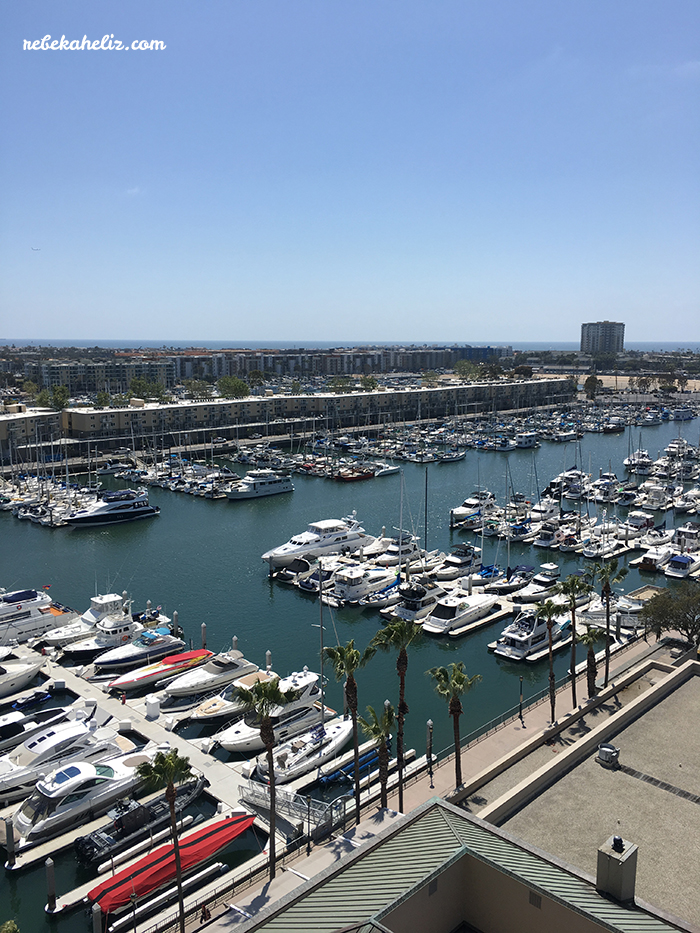 I feel like this is the quintessential California view with so many beautiful yachts and boats. I'll share more about shopping around this area in my day 3 post ;)
Have you been to Marina del Rey? Thanks for reading!
XO,
Rebekah