Y'all I'm so sorry that I'm just now getting day 3 of my California trip up here on the blog. This was by far the best day, so I'm excited to share with you. If you're like me, you may have been an avid watcher of the OC when in high school ;) I was totally Team Seth ok?! I wanted to be sure to visit Orange County on my California trip, but I was sure not to develop any expectations based on TV shows. Believe me, the OC was GORGEOUS! It was so so beautiful. Here's more about my trip south to the OC and where I stayed.
Since I had a major photo shoot on day 2 in LA, I knew I needed some relaxation. I had read about the shops on Abbot Kinney in Venice which was very close to Santa Monica. There was a Caudalie boutique shop that I found, so I immediately called and scheduled a facial. Since I would be checking into my OC hotel later in the afternoon, I decided to get a facial on my way down. It was an amazing facial, and I was introduced to some awesome Caudalie products. I ended up grabbing the Vinoperfect Radiance serum after I loved the results. Here are the details on the serum from Sephora: highly concentrated, natural, oil-free serum that combats dark spots, evens skin tone, and boosts radiance—and proven to be 62 times more effective than vitamin C. After using this for a couple of weeks, my dark spots are definitely lighter and I'm really excited about it!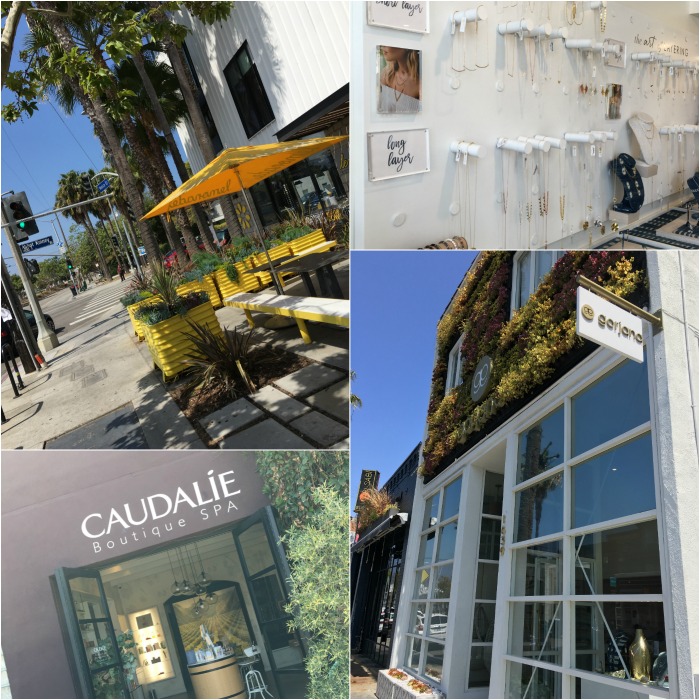 Shopping was awesome in Venice. Be sure to grab lunch at Lemonade if you're in the neighborhood. I got to visit the flagship store for TOMS! I wear TOMS to work almost every single day, because I have to have closed toe shoes. I grabbed this pair and this pair! I'm loving the collab with Clare V, so be sure to get some before they're gone! I then got to visit one of my favorite jewelry stores, Gorjana. I have several pieces that I've ordered from Nordstrom, but I was excited to see a store in person. These are my favorite studs that I wear almost daily. I also had to get the following:

*fun fact: the blue studs represent wisdom + the pink studs represent dreaming*
After shopping and my facial, I decided to drive down to the OC. Now keep in mind that I left Venice around 1pm and that was NOT enough time. I got stuck in traffic on the 405, and it was a nightmare to say the least. I didn't end up arriving at my hotel until 7pm!
I checked into the Ritz Carlton Laguna Niguel, and y'all it was hands down the most beautiful hotel I've ever stayed in. They hooked me up with the most incredible view!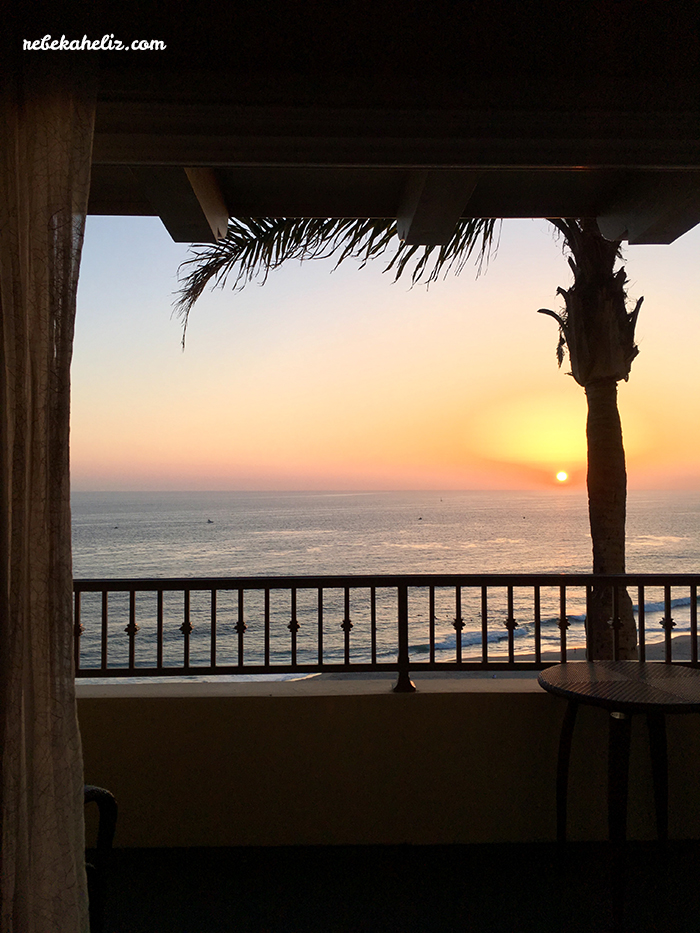 I didn't even leave the room until the next morning. I ended up ordering room service and watching the sunset from my balcony, because it was that good! And trust me, this room service was SO good. The best part about the Ritz though is the service. I had been in contact with the team, and they were so kind to leave me some welcome gifts in the room, including these amazing chocolate covered strawberries. #RCmemories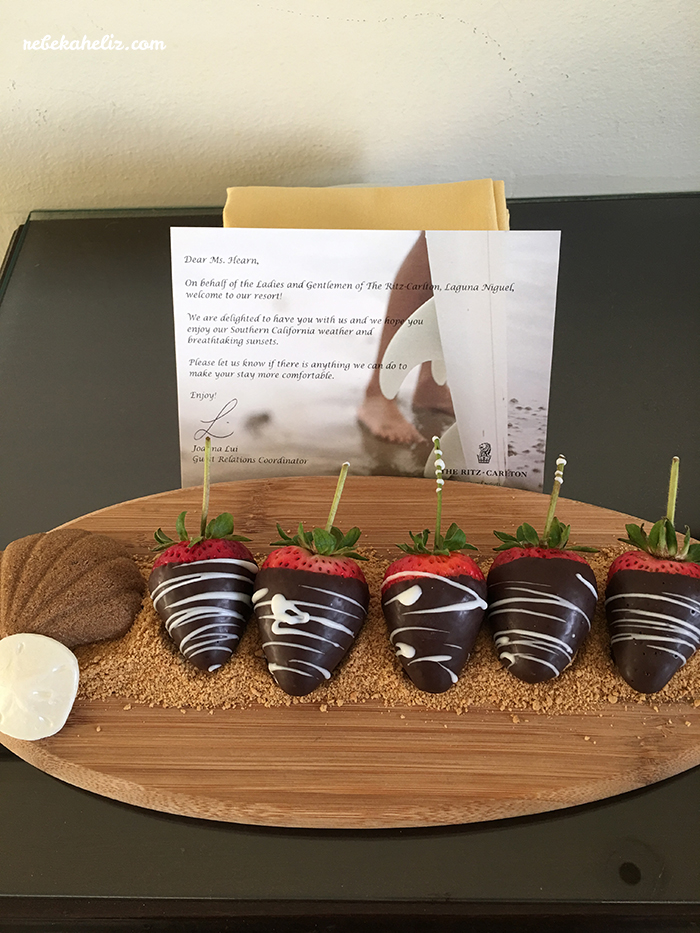 I know that it seems that trip was pretty short, and I totally agree with you. I do believe that I was able to squeeze in the perfect itinerary of places I wanted to see. I will for sure be going back to stay for a week at the Ritz in Laguna Niguel. Orange County is so breathtaking, and I can't wait to spend more time there.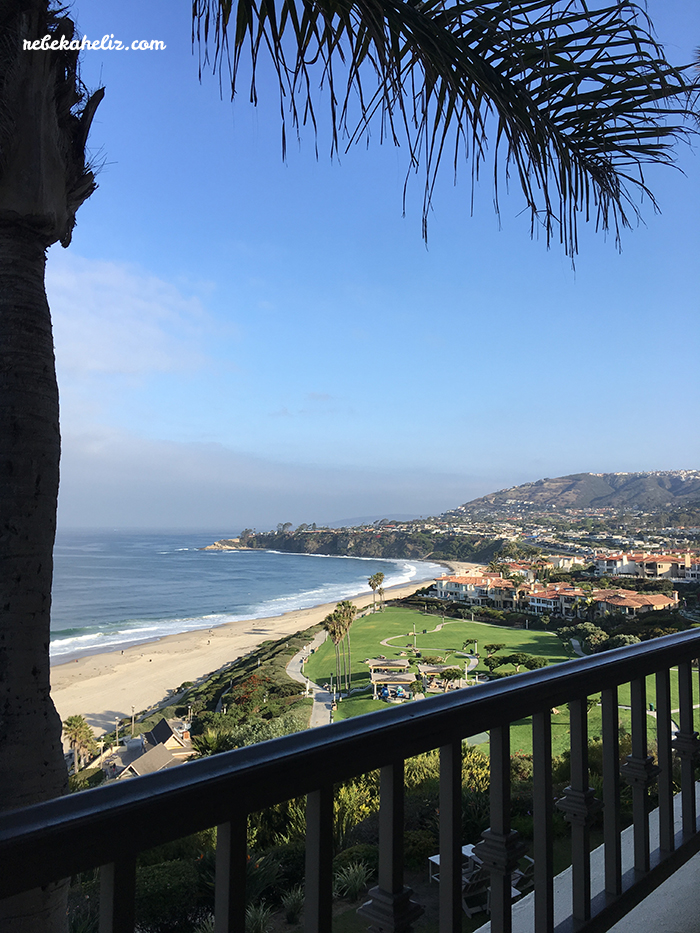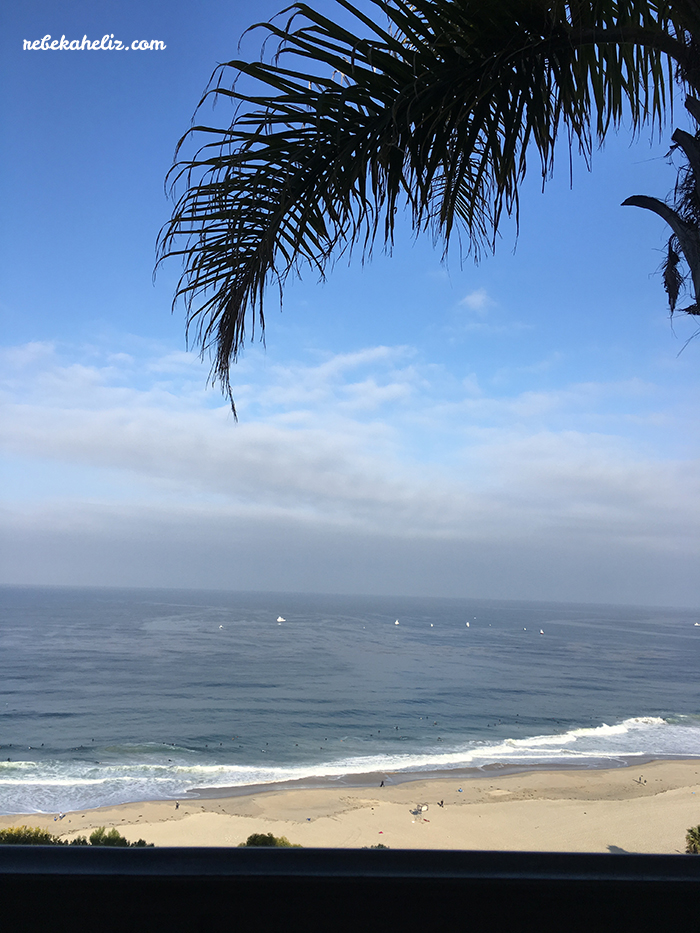 Be sure to book the ocean view, I promise you won't regret it! These photos are all from my balcony. Be sure to come back Friday to see all of my photos I took with my photographer in LA.
If you want to read more about my California adventure, see day 1 + day 2.
Thanks for reading! XO,
Rebekah