I can't believe how fast December is flying. I wish it slow down, because I'm obsessed with the holidays. Anyone else? I am excited to share one of my favorite beauty brands, Too Faced, with you today. Their packaging is super cute and these would make the perfect stocking stuffers!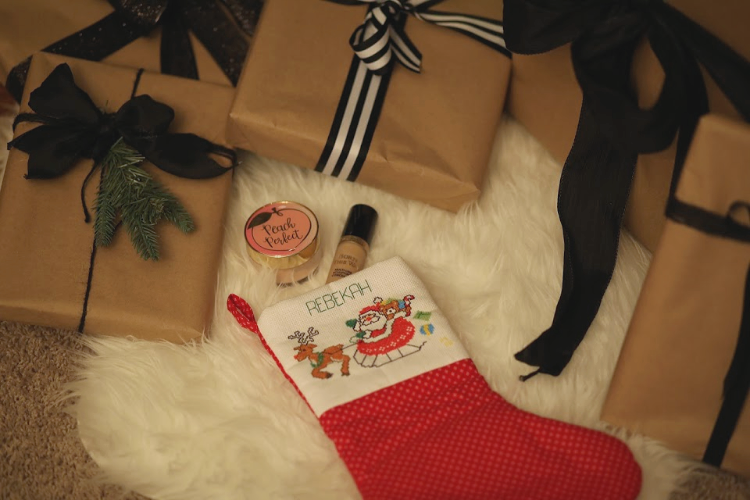 I remember the exact day I fell in love with the "Born this Way" foundation. It is the perfect medium to full coverage foundation. I will wear just one layer for every day, and I will wear two layers if I'm going out. It comes in 35 colors, so there's definitely a shade for everyone. PS: it's vegan & cruelty free!
The lovelies at Too Faced sent me this setting powder and concealer to try! Can I take a second to tell you that the setting powder is peach-scented?! I LOVE peach everything. It's the lightest scent that is perfect for every day use. And since I loved the foundation, I wanted to try this "Born this Way" concealer. I LOVE the concealer as much as the foundation. I wear a nice layer under my eyes and it helps me not look so tired in the mornings ;) (HINT: I would get a shade lighter than your normal shade if you want to look brighter.)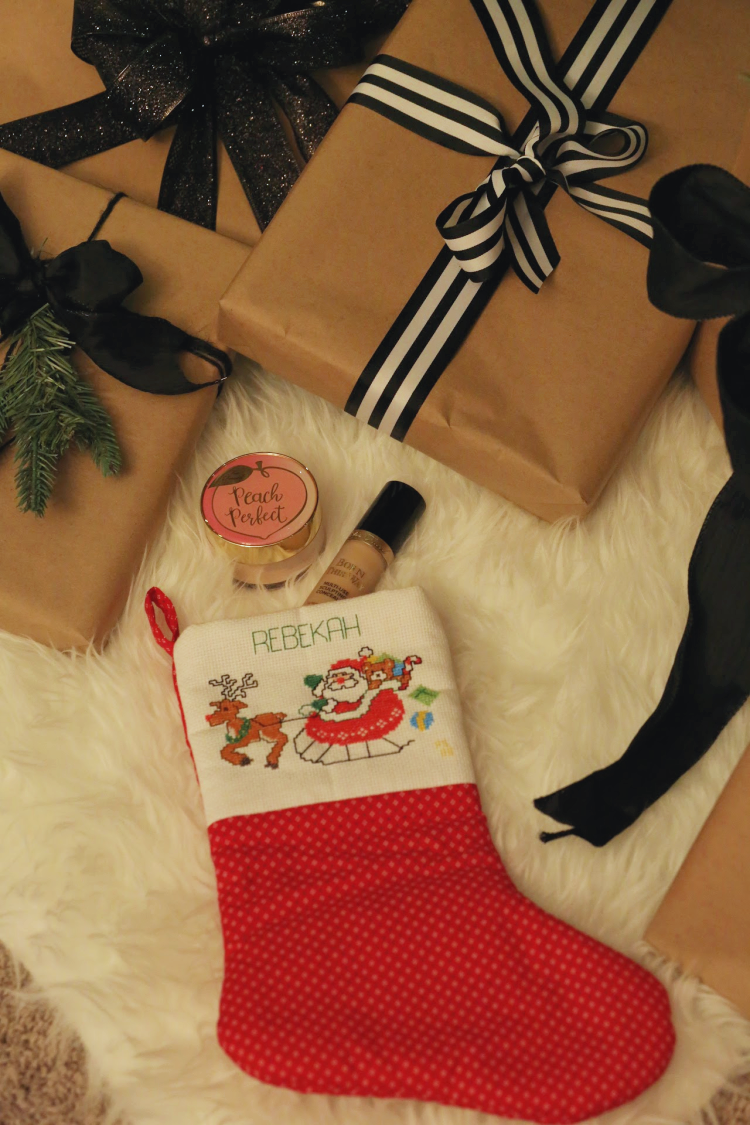 Other products I've tried include:
Glow Job Mask (brightening peel-off mask)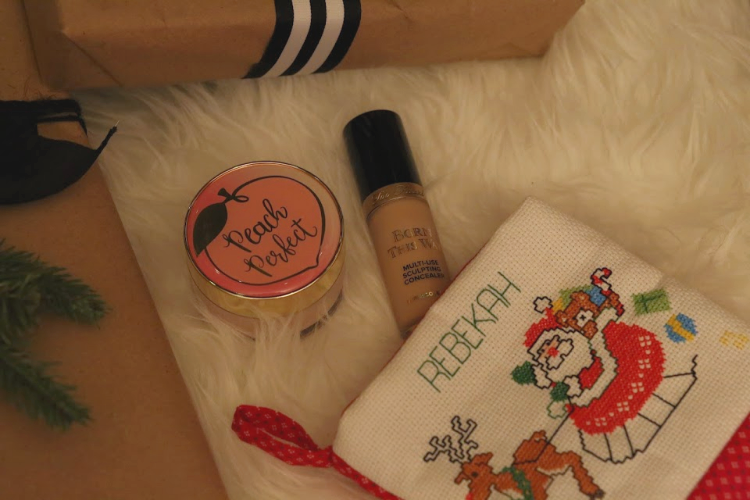 If you've got a Sephora gift card laying around or some extra cash from the holidays, be sure to try something from Too Faced!
Thanks for reading! XO,
Rebekah