Happy Tuesday y'all! If you missed my travel post, be sure to check it out. It was about my relaxing vacation to Nevis island in the Caribbean. This week I wanted to recap my trip to Toronto & Niagara Falls! Let's get started.
Where I Stayed:
I stayed at the Four Seasons in the beautiful Yorkville neighborhood. I am obsessed with this neighborhood! It's so so adorable and reminds me of Europe. I stay at the Four Seasons every time I can, because the service is absolutely incredible. They go above and beyond to make sure every guest is taken care of!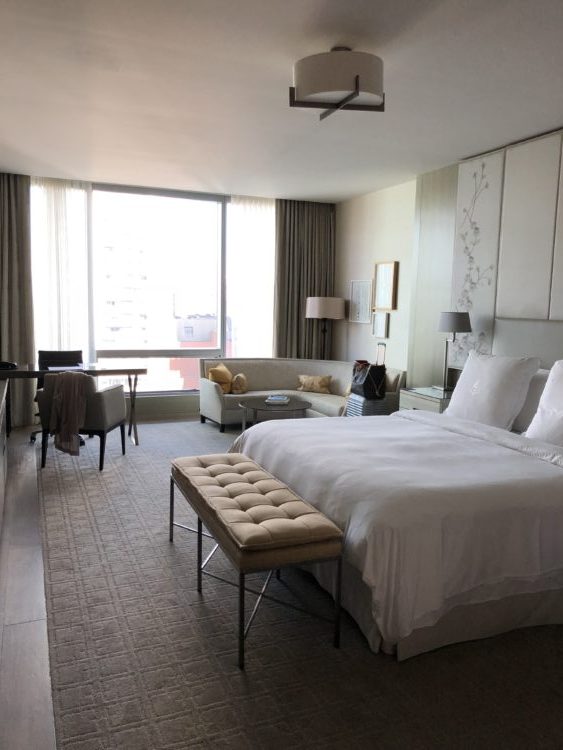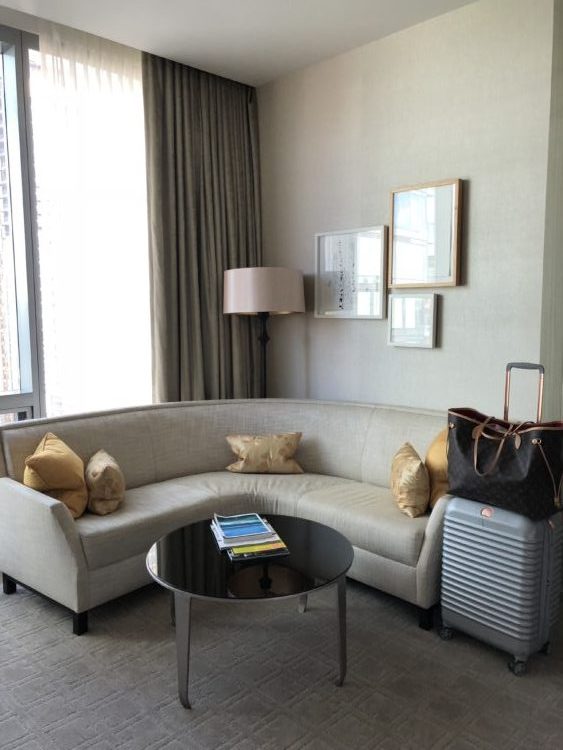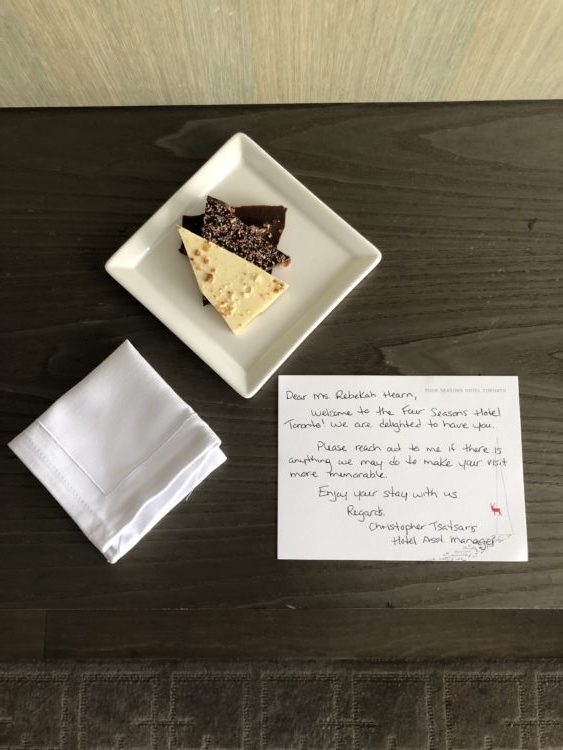 How I Got Around the City:
I chose to rent a car on this trip. I flew into Toronto Pearson airport and it was a short drive to the city. Funny (not) story was that I forgot my phone charging cord, so I was in major trouble when I landed. My phone had died and I just had to pick a road and hope I could find a store. Luckily, I followed the traffic and found a Best Buy. AMATEUR move to let my phone die and not have a charger, I know.
I also drove to Niagara Falls from Toronto. There was SO SO much traffic and it took an entire day. Plan ahead and look at the route before leaving ;)
Things to See:
CN Tower (Toronto)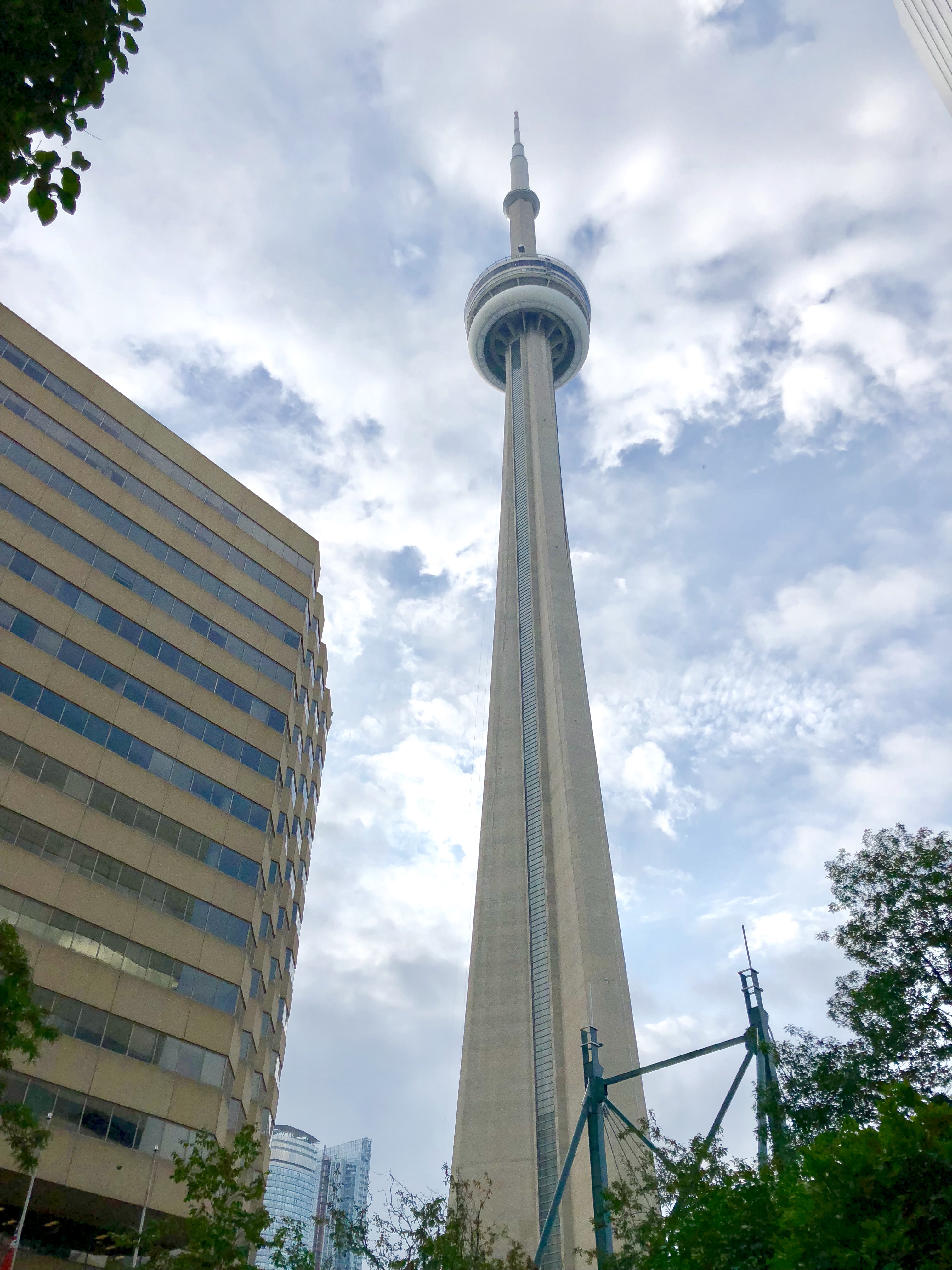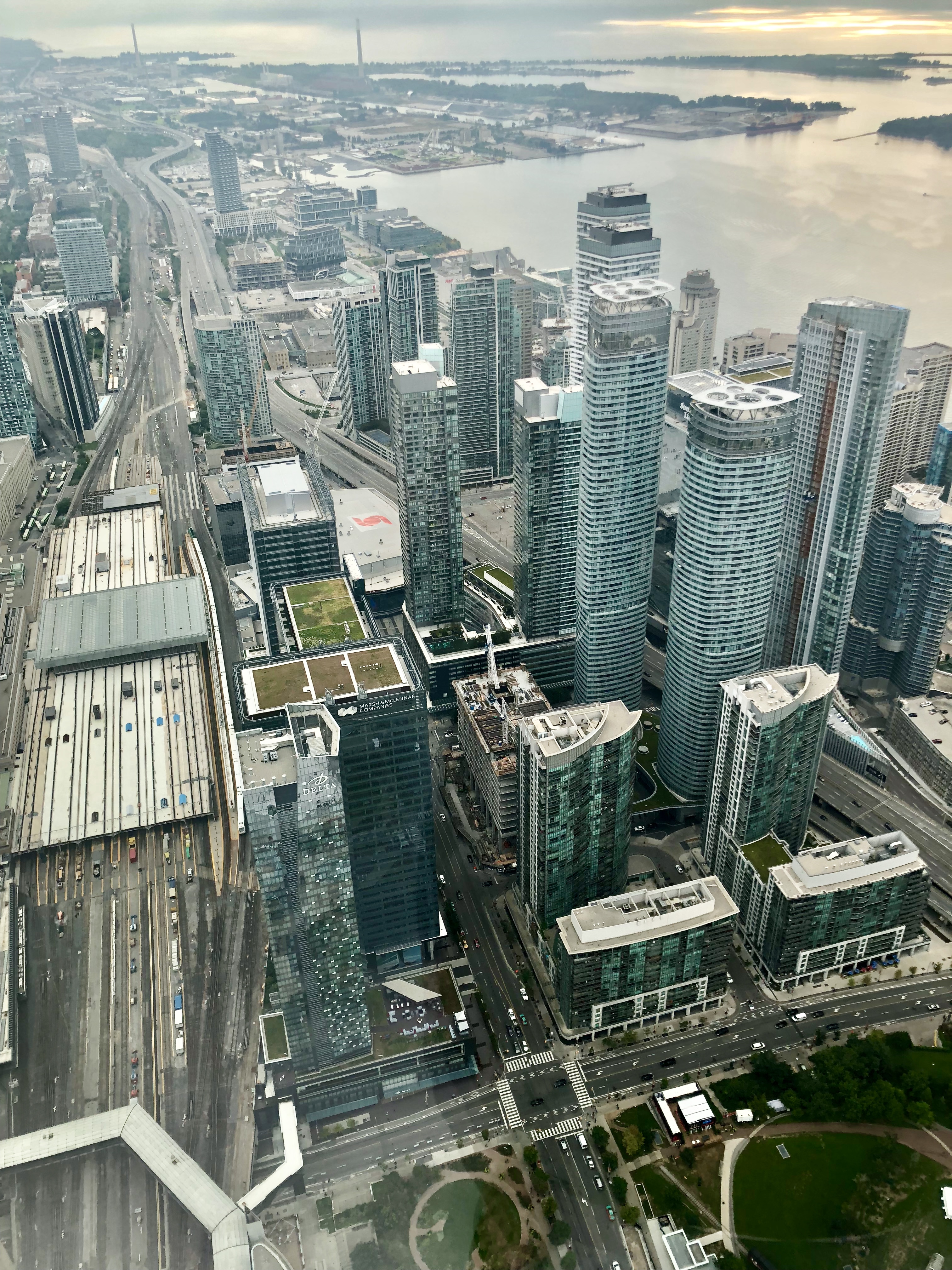 Old City Hall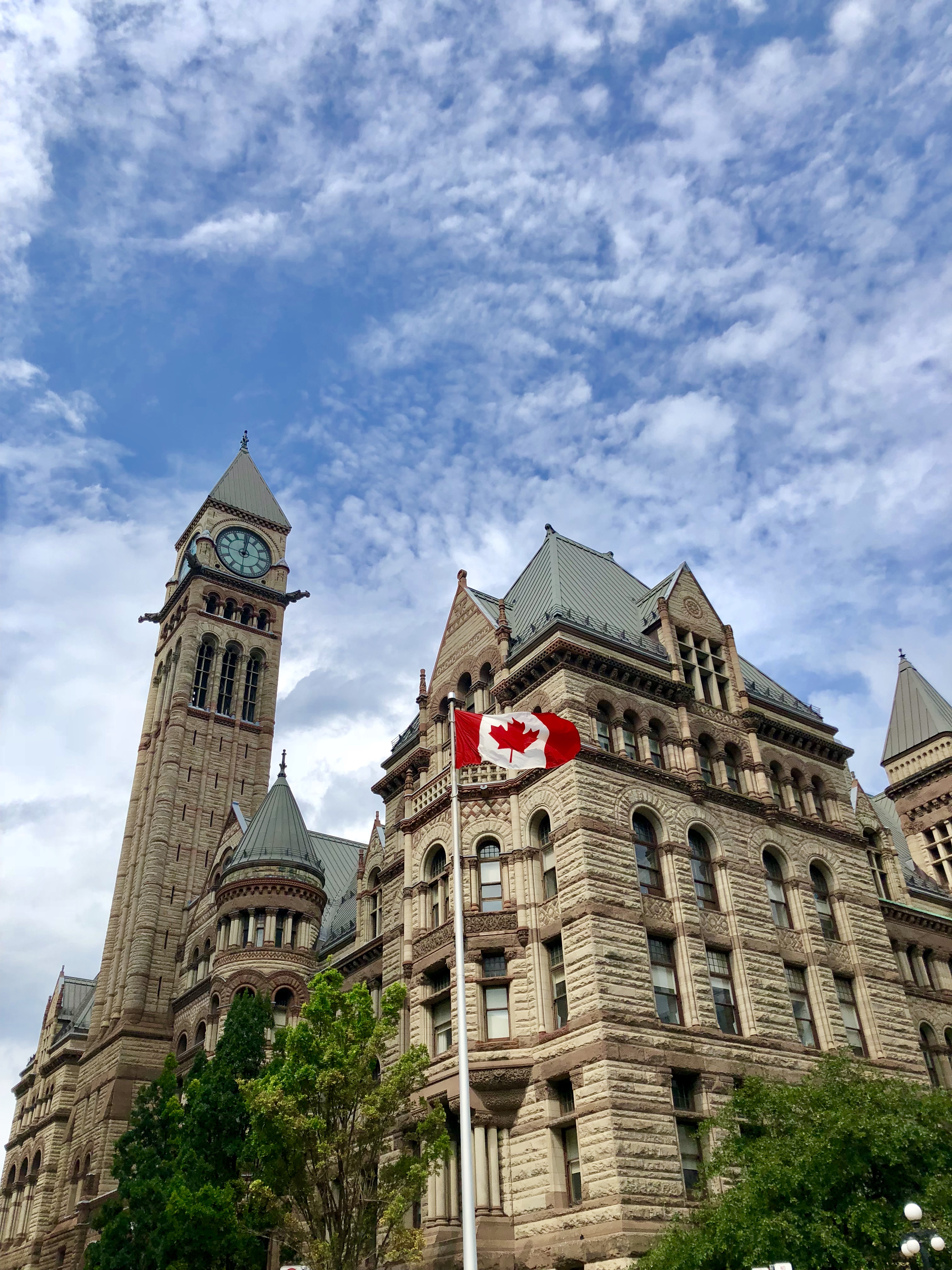 L Tower, Dog Fountain, Gooderham Building (close to each other)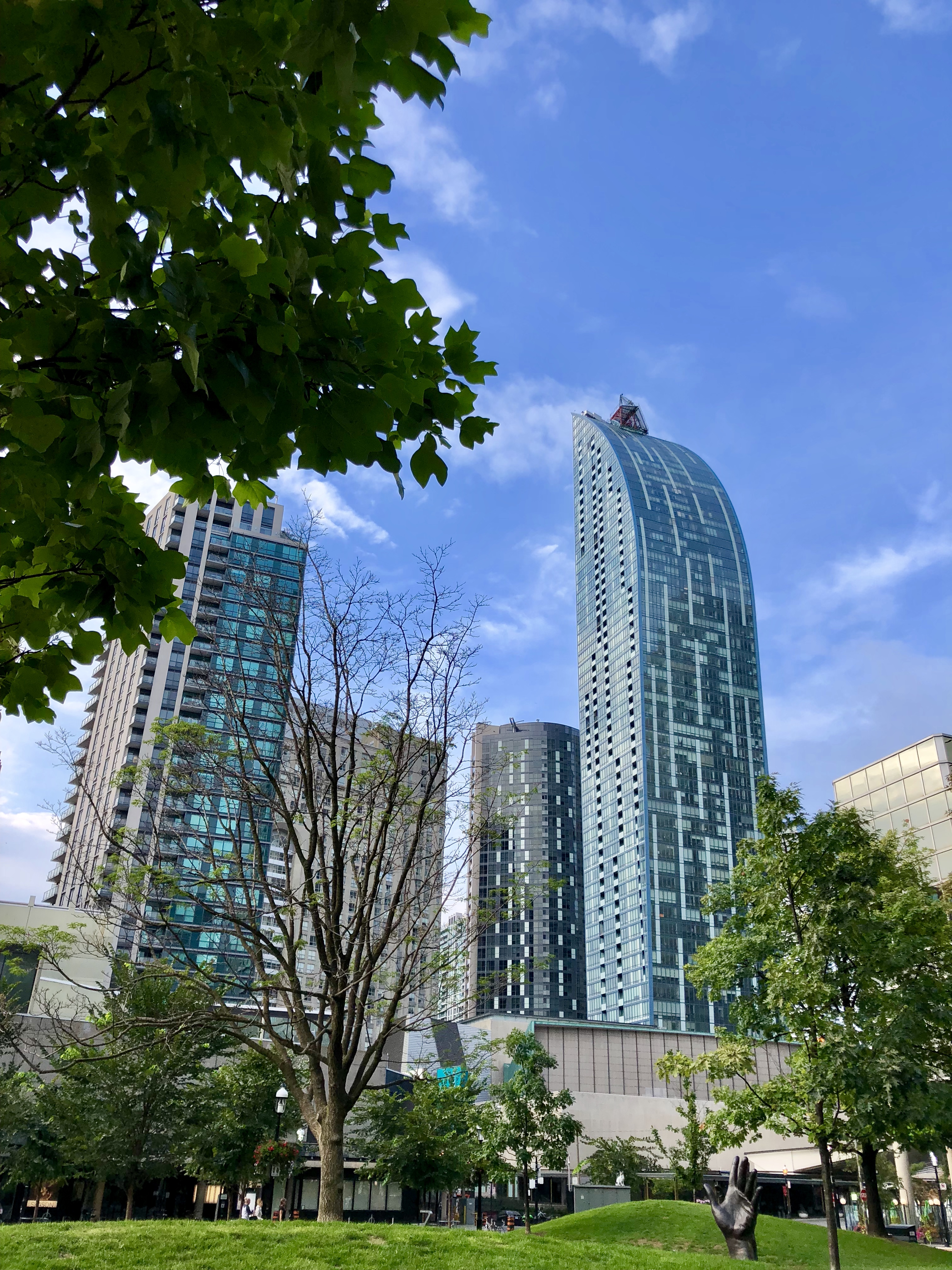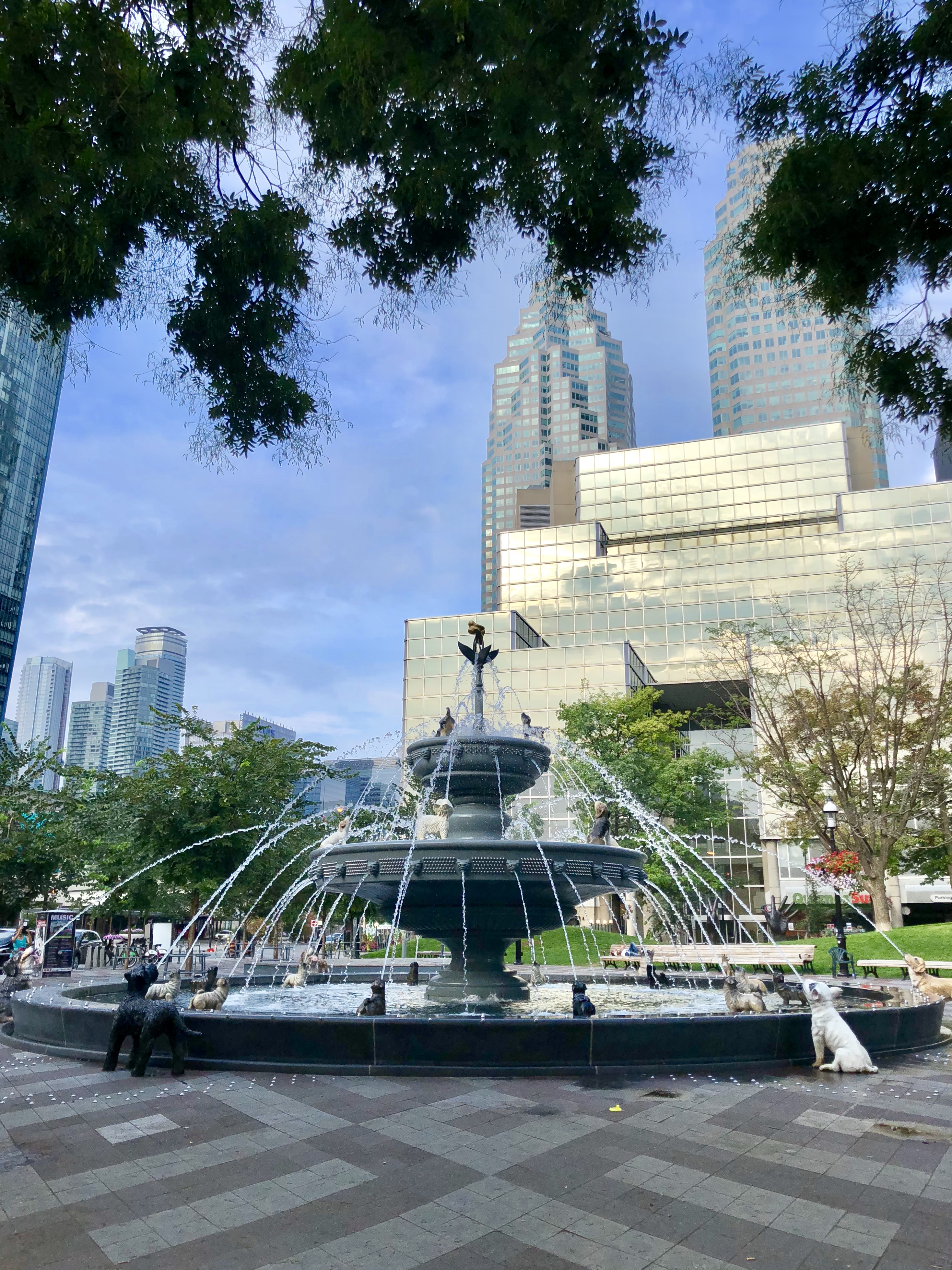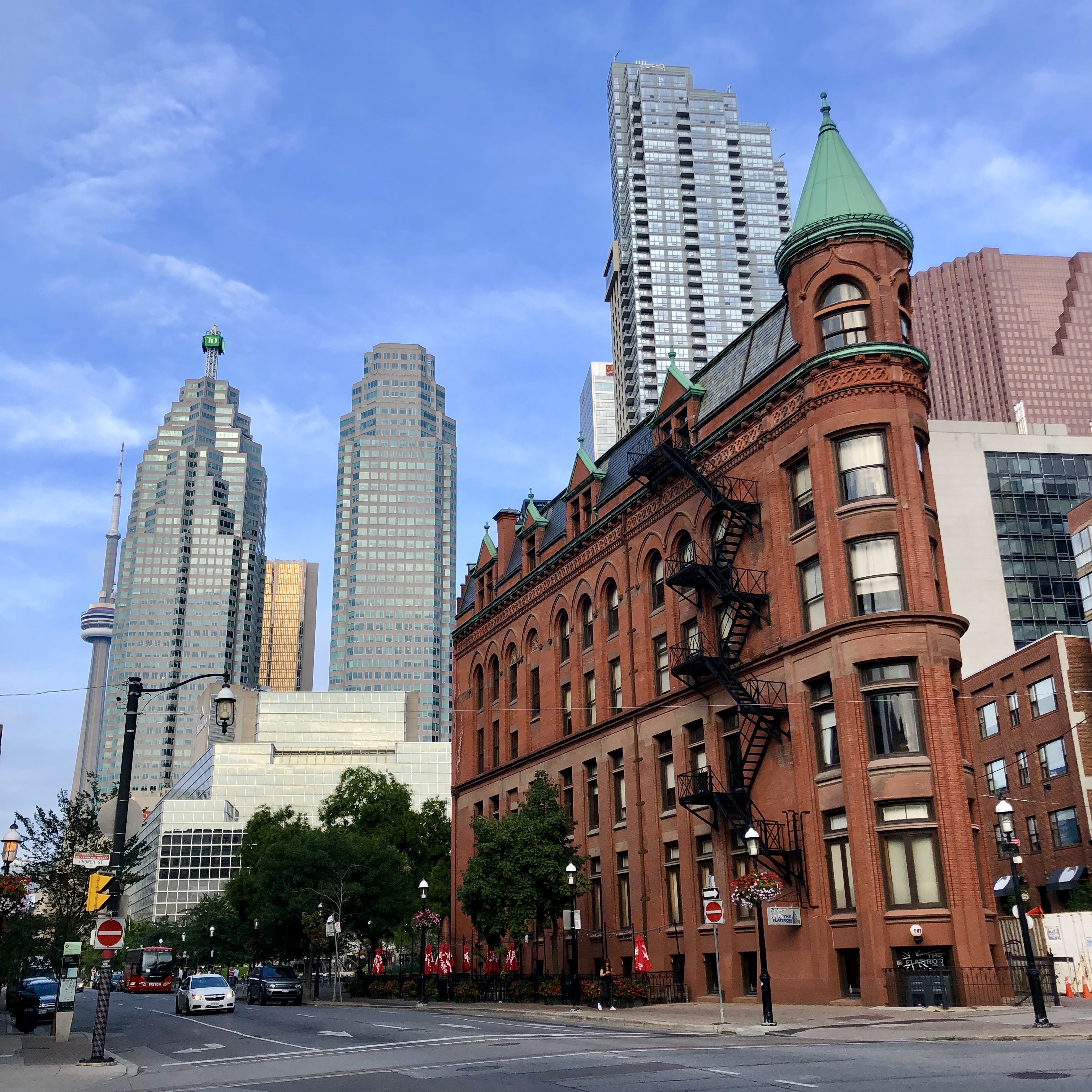 Sugar Beach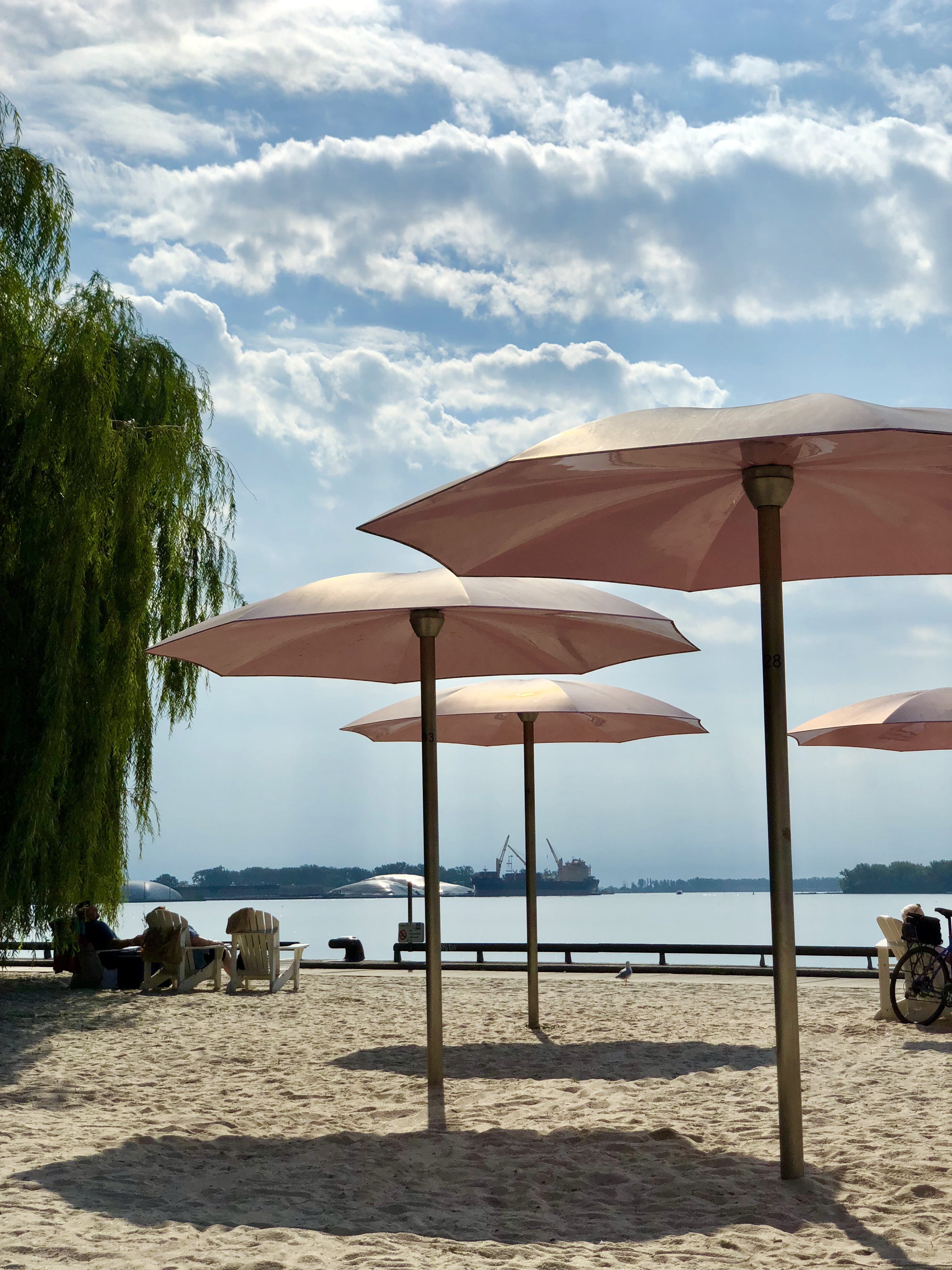 Casa Loma Castle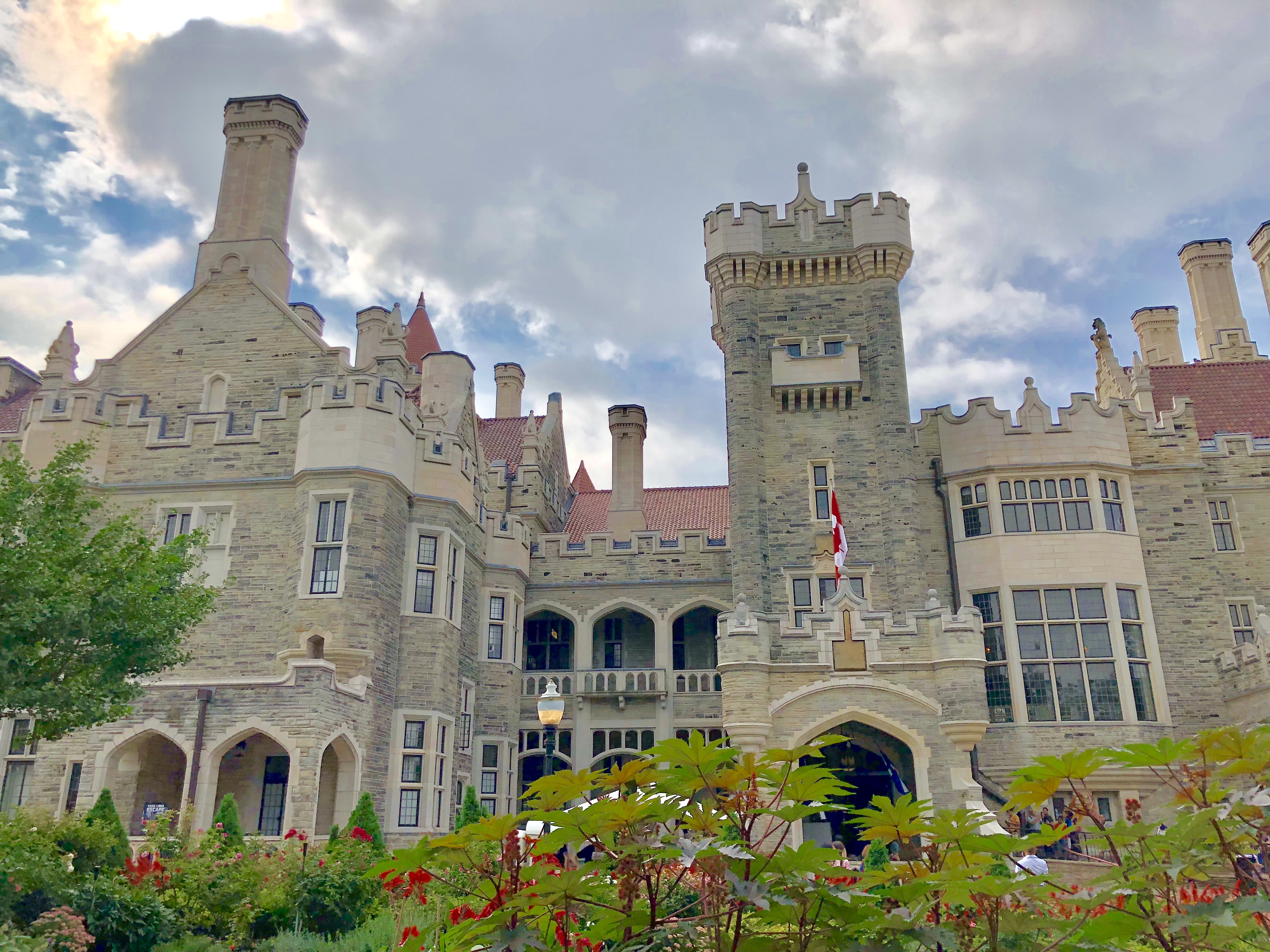 Niagara Falls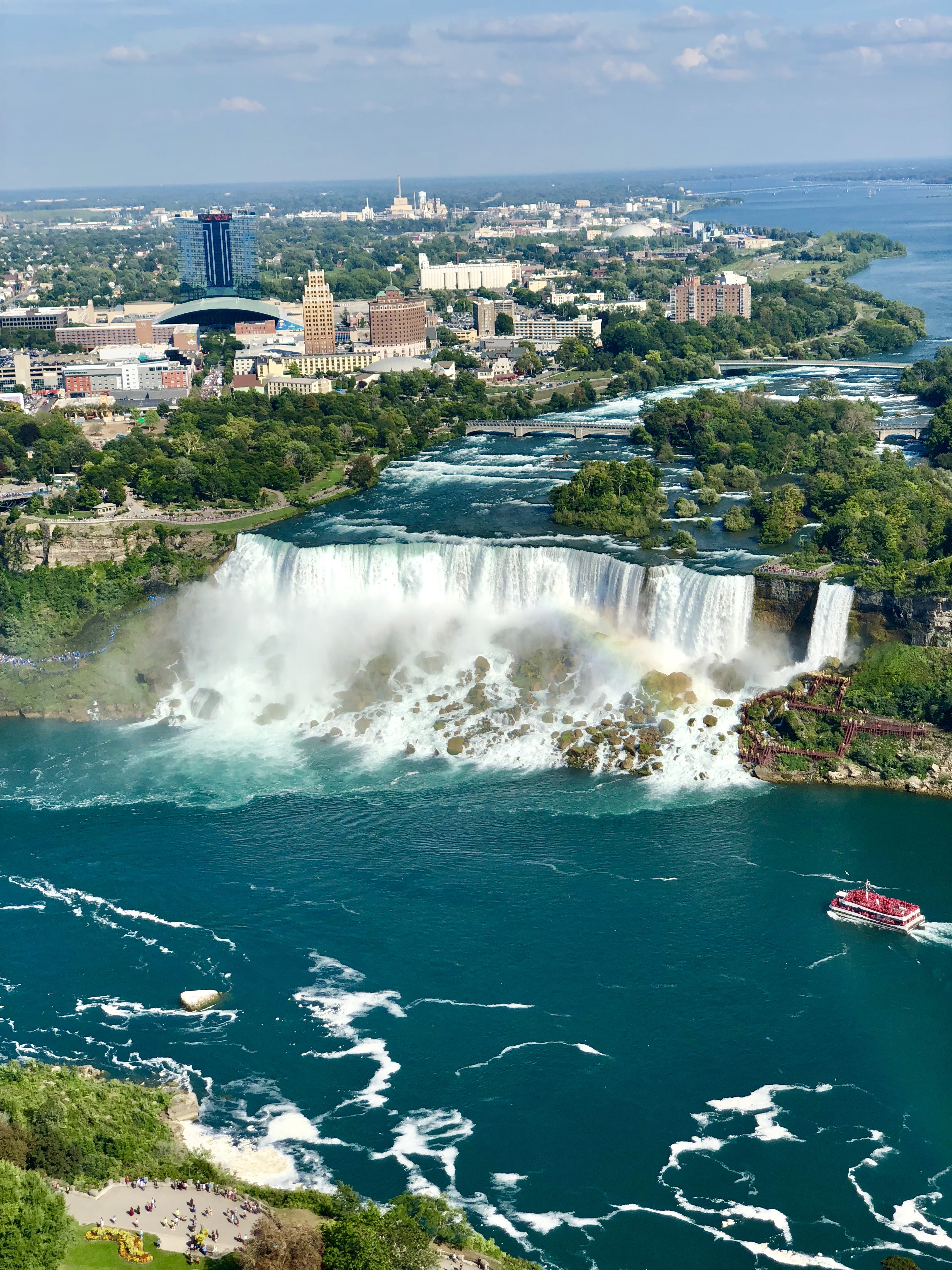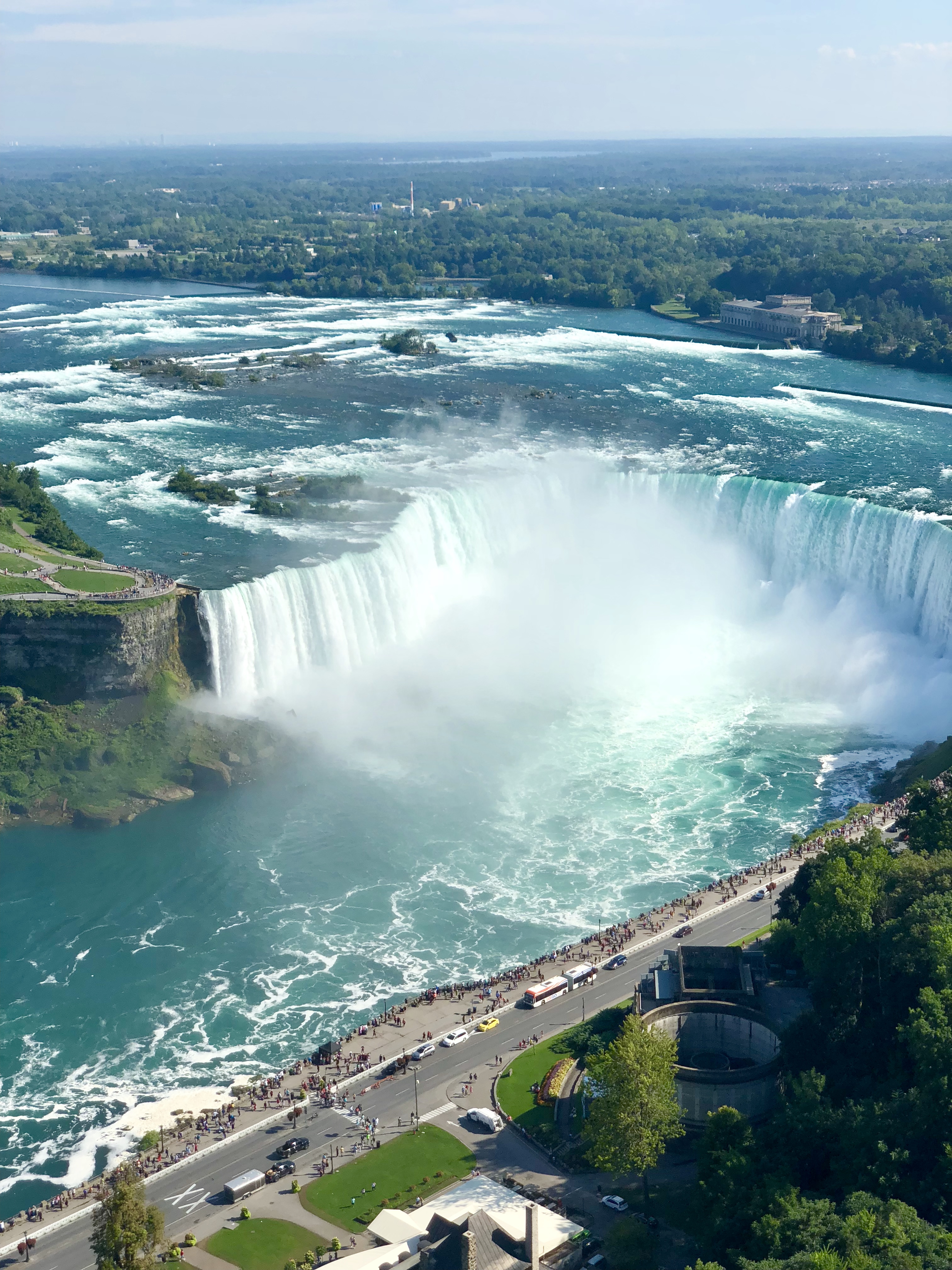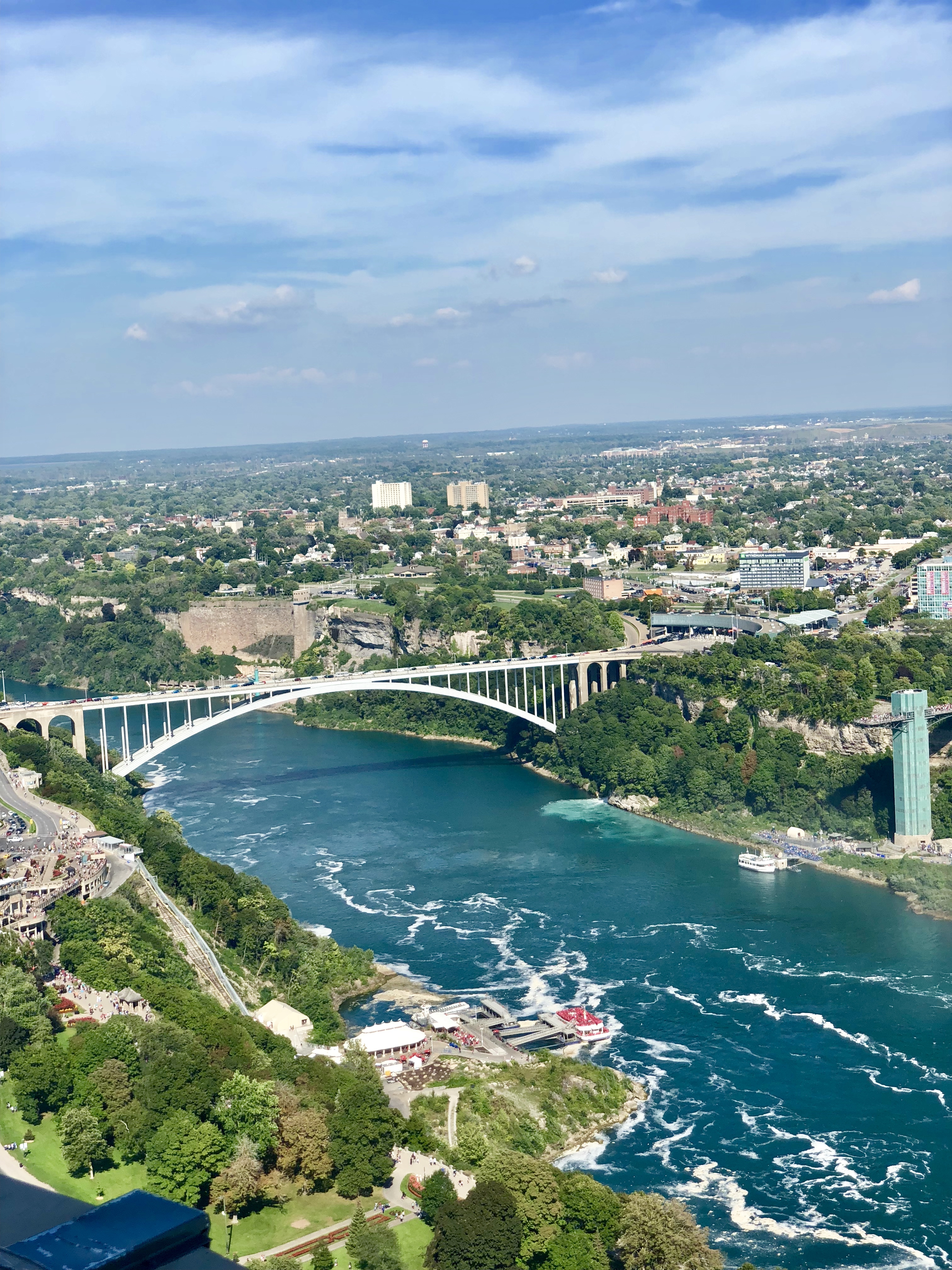 Where I Shopped:
Listen, if Toronto is good enough to be the home of Drake AND Shawn Mendes, you know this town must exude style.
CF Toronto Eaton Centre: I was in Heaven here. I made a day of it, so I could explore every inch of this mall. There's pretty much Be sure to stop by Nordstrom or Saks if you visit.
Bloor/Yorkville: If you're looking for anything specific, be sure to walk around this area. The area is beautiful!
There's also the Atrium shopping center in downtown Toronto. I didn't get a chance to check it out, but I've heard good things.
TIPS:
*Niagara Falls is super tourist-y. This caught me off guard! I also didn't know Canada had Labor Day on the same day as the US, so it was very busy.
*Parking at Niagara Falls is CRAZY! Go early in the morning if possible.
*Toronto is a very walking-friendly town. Map out the places you want to hit, and plan accordingly.
*Plan to shop! If you love shopping like me, Toronto is home to some of the BEST shopping.
I know that was super long and a lot of information! Be sure to comment below or email me if you have any questions!
XO,
Rebekah