Hey y'all! I'm SO excited to be back on the blogging train. I have been so busy traveling and working & getting back in the swing of school!
Let's talk all about skin care today! We all know my skin needed a major rejuvenation after all of this traveling (AND pollution in China!), so I wanted to share an amazing new product line with you all called RevelationsRX.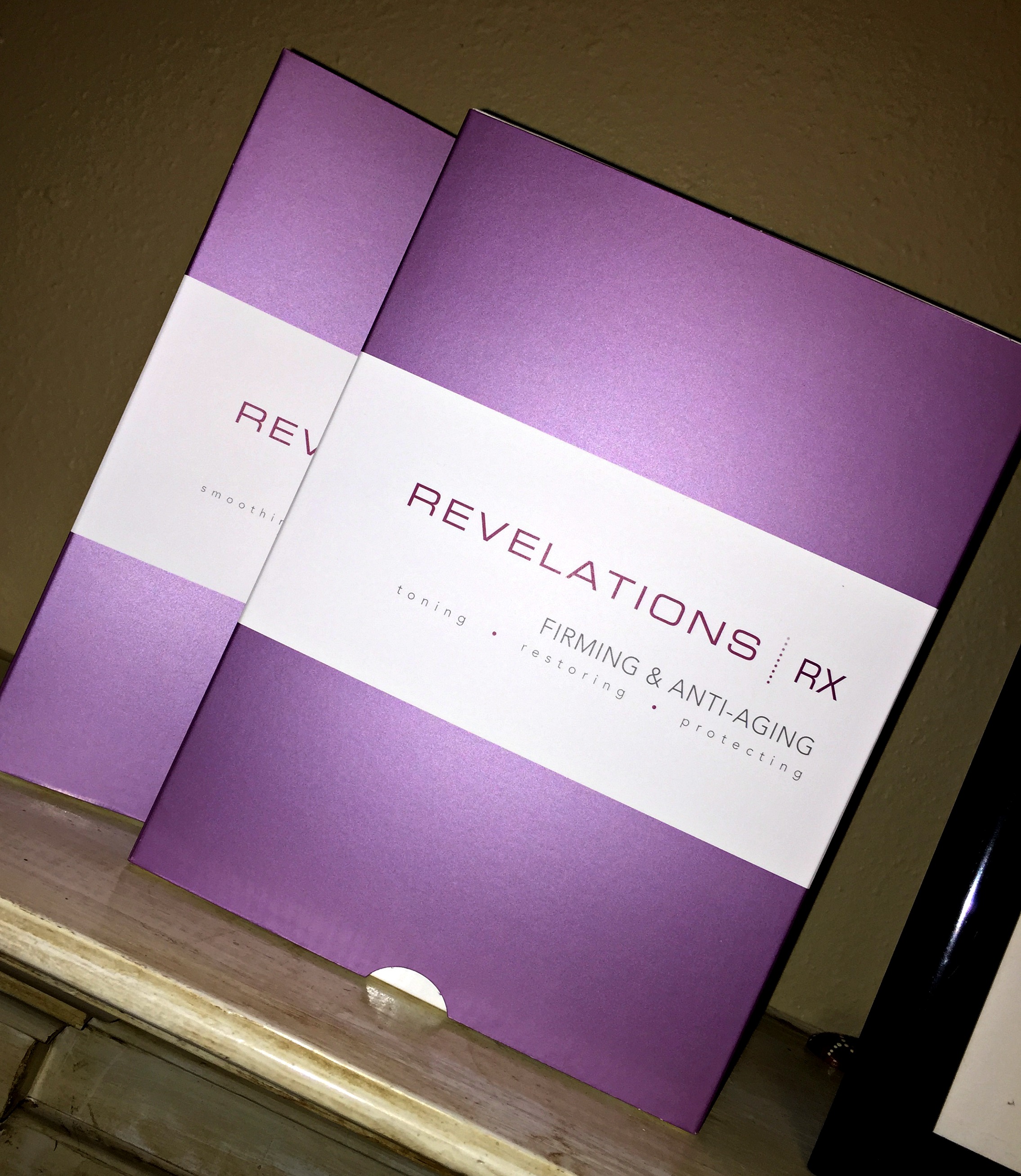 This company was kind enough to send me two boxes: firming & anti-aging and crow's feet & fine lines. I think it's important to get ahold of my skin at an early age before it gets too out of control. As a future pharmacist, I also think it's important to be sure to wear sunscreen and take care of your skin. The de-puffing around my eyes was a complete transformation for me & I'm so happy.
Winter is a big time that skin can get dry & flaky. Thanks to RevelationsRX, the firming & anti-aging kit helped to protect, tone, and restore my skin back to its original state! What's great about these products is they will supplement your already existing skincare routine.
The tough outer layer of skin has always been a barrier to effective skin rejuvenation, preventing topical products from penetrating to the source of most skin concerns. RevelationsRX breakthrough technology overcomes this challenge by delivering more nourishing ingredients to the deeper layer that needs it most. These patented serums, born out of wound healing science, offer a remarkable improvement in the appearance and rejuvenation of skin.
Science Behind RevelationsRX
• Patented Cell penetrating technology surround and protects key ingredients, transporting large amounts of vitamins and nutrients to the deep layers of the skin, targeting concerns and rejuvenating
• RevelationsRX delivers our serum in two unique ways – biocellulose masks and targeted serum Rollers: RevelationRX's unique mask delivery system enables more proven serum ingredients to drench the face more quickly. And the targeted serum rollers maintain results between treatments with no mess or waste.
There are three items that I received:
1. Full Face Mask (firming & anti-aging)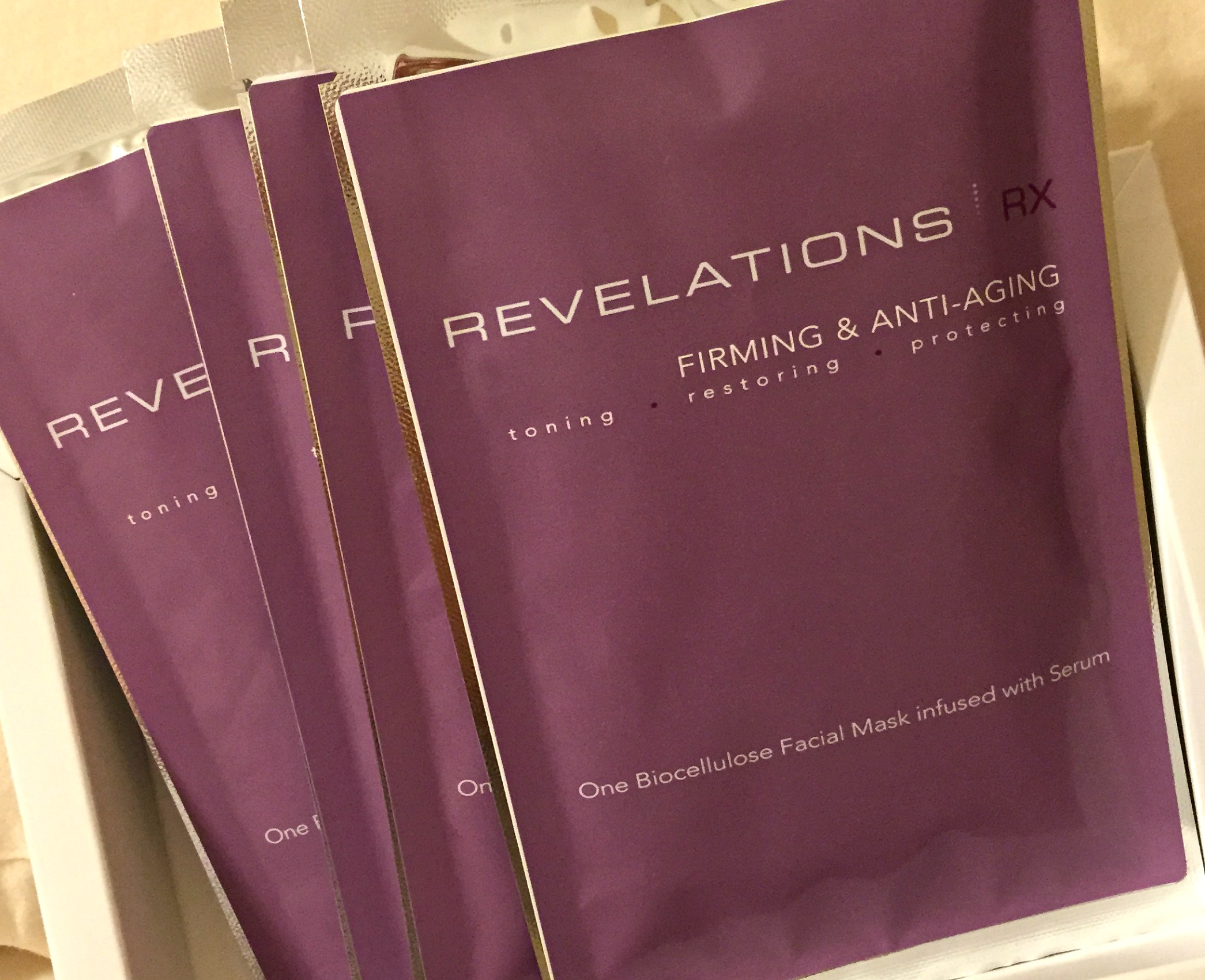 2. Eye Mask (Crow's feet & fine lines)
3. Targeted Eye Serum Rollers (both firming/anti-aging & Crow's feet/fine lines)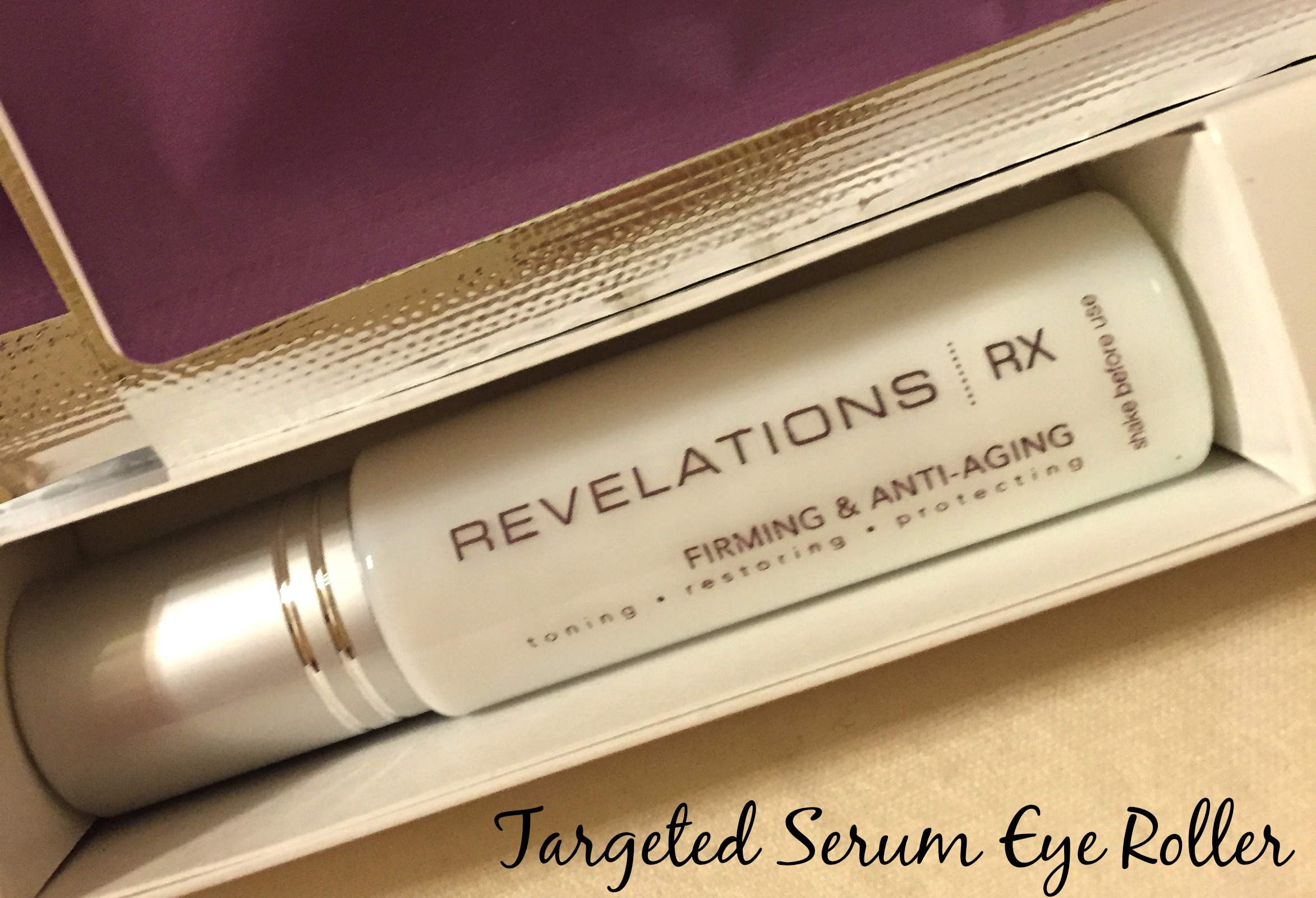 The advantages of biocellulose masks:
• natural mask derived from coconut fibers conforms gently to skin
• delivers more proven ingredients directly to the skin (a whole bottle of serum in under an hour)
• calming and cooling
The advantages of anytime serum roller Serums:
• Easy and targeted delivery right to the desired area
• Maintains and optimizes results
• No mess or waste
The ingredients in RevelationsRX products are scientifically proven and natural. RevelationsRX products are free of parabens, dyes, sulphates, petrochemicals, synthetic fragrances and gluten. We also formulate without UREA, DEA or TEA.
These products have SAVED my face after my journey halfway across the world to China. Winter & pollution have nothing on me now! Do you want to try RevelationsRX? Here's a great deal for you:
Receive $15 off each item when you make your first purchase 
+ a free trial of the complementary mask (retail value of $15).  
Use code "LQ02″ at checkout here!
(For example, buy an anti-aging full face mask, get $15 off and a free Crow's feet eye mask set!)
*Thanks to RevelationsRX for sponsoring today's discussion.*